A good chunk of the SLC radio landscape is pretty damn dull. The music may change across the dial, but for the most part it all falls into the same formula of playing a bunch of songs with five-minute commercial breaks—maybe a voice here and there that's been pre-recorded to make you feel like someone's on the other end of the airwaves, but nothing else. That has made a lot of the independent and community radio stations in town more appealing to a younger generation of listeners. On KRCL, one of the evening slots that's been getting some great attention lately is
The Yellow Stereo
, every Tuesday night from 10:30 p.m. until 1 a.m. playing a mix of indie pop, shoegaze,
electronic
and more, with occasional guests popping by the studio. Today we chat with the show's host, PJ Guinto, about
his
career and managing the show. (
All photos provided courtesy of Guinto.
)
PJ Guinto
The Yellow Stereo on KRCL
Gavin: Hey PJ, first off, tell us a little bit about yourself.

PJ:
I was born and raised in Alabama and moved here to Salt Lake City seven years ago. Music is a big part of my life, but I'm also a huge geek at heart. I'm in my early 30s, finishing school, and still trying to figure out what to do with my life. I also LOVE karaoke. I've embraced my Asian stereotype in the best way possible!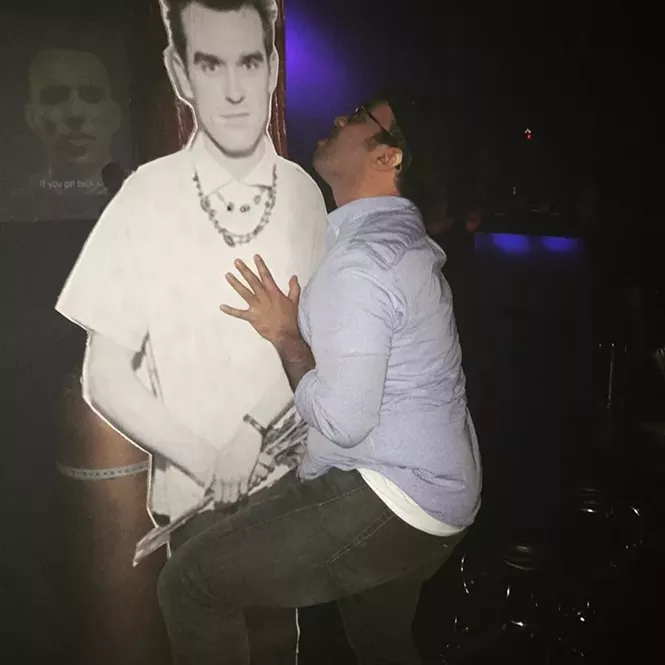 What first got you interested in music, and who did you love listening to growing up?
Well, growing up in Alabama and being an Asian­-American, I've always felt like a bit of an outsider, and being fortunate to find music at a young age basically saved my life in more ways than I can imagine, as cliche as that sounds. From singing Fine Young Cannibals' "She Drives Me Crazy" and Michael Jackson's "Smooth Criminal" as a kid, to having musical phases ranging from hip­-
hop
to Brit­pop, I'd like to think that I've always had eclectic taste. The first two albums I remember buying growing up were Oasis'
Definitely Maybe
and Nas's
Illmatic
in 1994.
What eventually sparked your interest in radio?
The interesting thing was that I never imagined ever doing radio, as most people know me personally as a pretty introverted individual (but hey, I karaoke, so all bets are off there). It wasn't until moving to Salt Lake and discovering KRCL that the idea of being a DJ even crossed my mind—especially after finding out the majority of the DJs were just volunteers.
How did you eventually start off your career in music journalism and radio?
While I was still living in Alabama, I started a music blog in 2006 called The Yellow Stereo, and kind of jumped into it at just the right time as blogging in general was making a huge impact, especially music blogs. Back around that time, it was the wild west, with MP3s being shared all over the internet and before social media became the lifeblood of any online publication. Music bloggers were, for the most part, influential tastemakers standing on equal ground with major online publications like
Pitchfork
,
Spin
,
Rolling Stone
, etc. It was crazy, to say the least. I dabbled a bit in radio while I was in college, but it was just a passing interest for me. I remember helping my friend who was the music director over at WEGL (the college radio station at Auburn University) and help him put together playlists to be played during the night. It was awesome to me because I would freak out just on the simple idea that I could program stuff like Björk and Magnetic Fields songs and a random person might be able to listen and discover it at 1 a.m. on a random weeknight.
What eventually brought you to Utah from Alabama and made you decide to stay?
My sister had been living here for a number of years, and at that point I was going through a lot of difficult life changes. Salt Lake City presented the best opportunity for me to have a fresh start and stay close to my sister here. I never imagined still being in SLC today, but now I can't see myself ever leaving. The city is progressive and continues to grow every single day, while having some of the most incredible people I've ever had the privilege of meeting.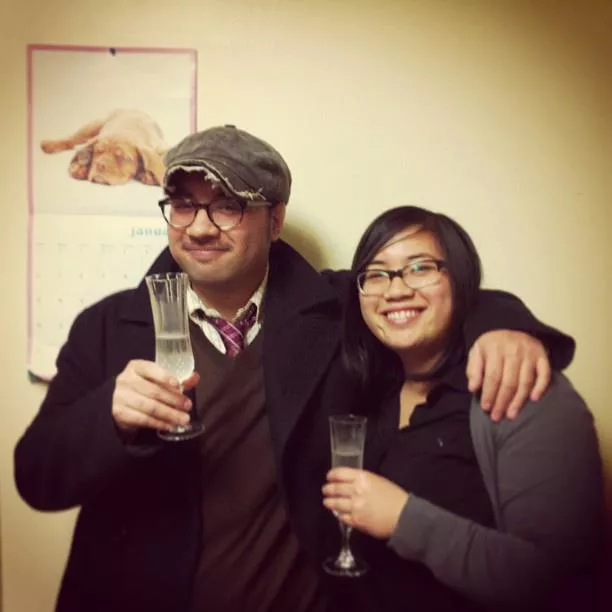 How did the opportunity come about to have you down shift on KRCL?
Well, before I even moved to SLC, there were a few DJs at KRCL that read the music blog, and I ended up being friends with a few when I did finally end up here. I'm always horrible with dates, but I think it was around 2010 or 2011 that KRCL was looking for new DJs to do shows during the 3­-5 a.m. slots, which they no longer do anymore. Courtney Blair (who does the program
Afternoon Delight
on Saturdays at KRCL), was one of the DJs who read my blog, recommended me to come in and the rest, as they say, is history.
What was it like for you first starting on the air? And why the name Yellow Stereo for your show?
Oh, it was horrifying. And thank goodness that I was doing my program at 3 a.m., because I was absolutely terrible. I loved putting together the playlists every week, but actually being a radio personality was something that I never felt came naturally to me. Not saying I'm any better at it in 2016, but I'm incredibly comfortable every time I do the show now. But when it comes down to it, it's all about wanting people to discover all of the great music there is in the world. That's what it's always been for me and having that I couldn't be any more thankful to continue to have an outlet for that. I stuck with the name
The Yellow Stereo
, since it was the name of my blog, and if I had to think of a new name it would've taken forever. If it ain't broke, don't fix it. Also, name recognition? I don't know, really. It has a nice ring to it, though. It's also a little inside joke to no one since I'm Asian.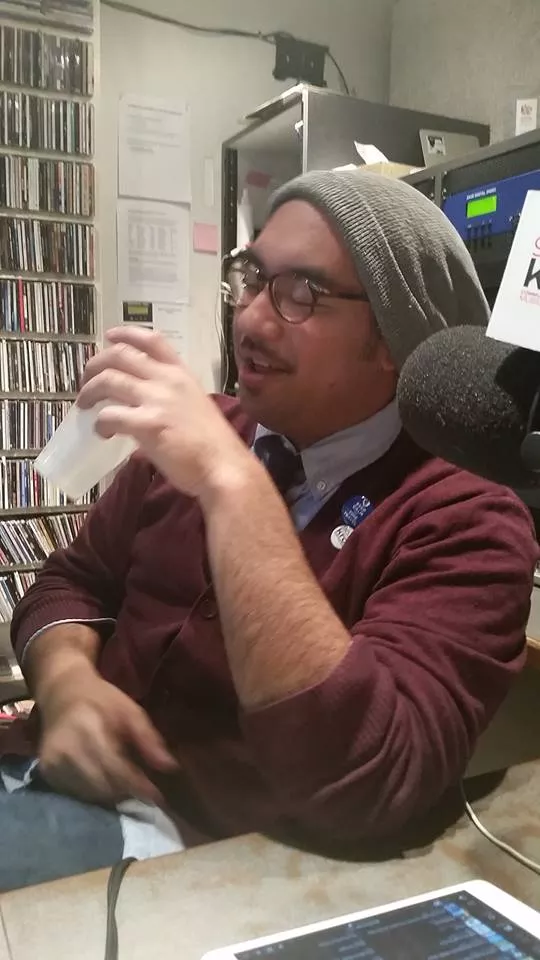 How do you go about choosing the music you want to feature on every show?
Discovering music has changed over the past 10 years or so, but I'm always looking for my next favorite song, and it's always exciting when I find one that tickles some part of my brain and I end up not being able to wait to be able to play it on the show. Whenever I look for new music, I frequent a lot of the same online publications now like
Stereogum
and
Pitchfork
, and random playlists on music streaming apps like Spotify. Nothing beats having someone I know tell me about a song to listen to or hearing a song on the radio, though. That's how it should always be, in my opinion.
What was the first few months like on the air as you built an audience?
Well, I'm pretty sure I had no audience for, like, a year when I was doing my show at 3 a.m. Or at least, that's how it felt like to me. Even now that my show is on at 10:30 p.m., I only gauge whoever actually listens by anyone who calls into the show and tells me that they like what they hear, or during Radiothon. That being said, as long as one person is listening and they are able to discover something that they've never heard before, then that's all I want and that's all I need to know!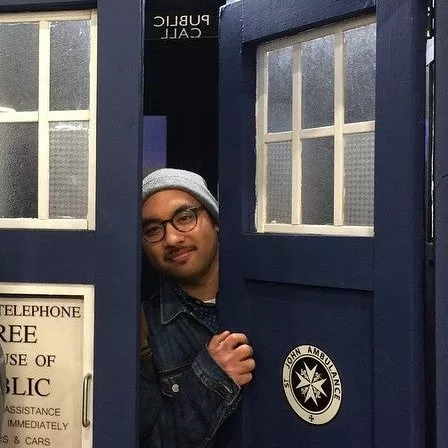 What's been your favorite music to spin on the show?
Oh jeez, I'll spin
anything
as long as it has a great hook and a catchy chorus. It's why I love being on KRCL, because I can play anything from Taylor Swift to My Bloody Valentine. And believe me, you can expect that range of music every week you listen to the show. New indie music is what I feature, but anything from shoegaze, indie pop and everything in between can and will be played from the week to week. It's just whatever I'm in the mood in at that very moment.
What made you decide to start bringing on guests? How was it bringing an interview element back to the night side end of KRCL?
I've met so many great people here in Salt Lake City, and it was like, yeah, why not bring in these individuals and learn a little bit from them from the music they love. You can learn so much listening to someone's music over an hour or two, in my opinion. Plus, it's just fun! Mostly, it's just my friends that I bring in and we end up just being goofballs on­ air. I mean, would I love to do legitimate interviews during the show? Sure, but I don't need to.
I know you've been blogging off and on over the years about music. What have you been writing about lately?
After 2011, I officially shut down the music blog for good, because there just wasn't a place for it anymore at that time. The industry had changed, and people started to look elsewhere to find new music. I still miss writing and still write sometimes just for myself, but the itch is always there if there's an opportunity to be had. Anyone need me to freelance?! Holler at me!
Where do you hope to take the show down the road?
I'd love to be able to interview bands and have
live
performances on the show, but there's only so much I can do with a late night program, to be honest. I'd love the show to be able to branch off into other avenues and opportunities centered around music here in the city. We'll just have to see, I guess!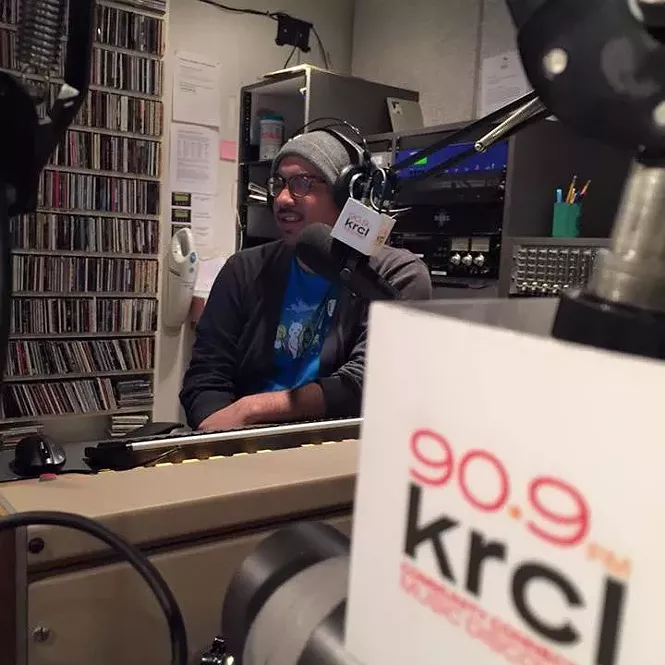 What can we expect from you and the show over the rest of the year?
Well, you can always expect something new to hear every week, and we do have Spring Radiothon coming up soon at KRCL. Like I said earlier, it's how I gauge how much people listen to the show by supporting it by pledging to the station during the fund drive. So yeah, do that if you're a fan of the show! I'd love to hear from you.