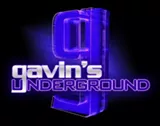 Provo: The last place in the state (next to Hildale) where you'd expect to find a brewery of any kind pop up. In fact, there hasn't been a proper brewery of any stripe in the city since the Nestler Brewing Company went under in 1904. But recently there's been some work to change that, all stemming from the launch of Maple Mountain Brewing in 2014. Currently, the brewery is working on sodas, but is working their way to becoming a full-fledged beer brewery in the near future. Today we chat with the principal owners about launching the brewery and where they're headed next. (
All photos courtesy of the brewery's Facebook.
)
Andrew Fullmer & Richard Gregory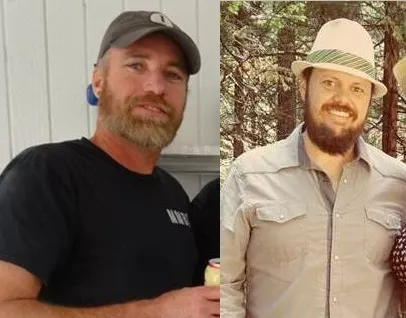 Maple Mountain Brewing on Facebook
Gavin: Hello gentlemen! First off, tell us a bit about yourselves.

Andrew:
I was born and raised in Springville. I turn 45 this August. I have been married twice, both were great relationships, but I was driven to open a brewery. I have two children: Andrea Fullmer (­24) and Dylan Fullmer (­23). They have been a main driving force in my endeavors.
Richard:
I live in Bali with my wife and two rowdy little boys when I'm not working here in Provo. I'm originally from Napa Valley in California, but have been living and working in Utah since 2008. I'm a bit of a serial entrepreneur; I love new projects!
Prior to Maple Mountain, what had each of you been doing career-wise?
Andrew:
I have worked for a steel fabrication company since 1993, called Intermountain Lift. I attended UVU to earn my degree in business and science.
Richard:
I grew up working in my dad's architecture studio, and I went to school in San Francisco for my Bachelor of Architecture degree. When the world ended in '08, I moved to Utah to run a commercial property, Provo Town Square and ended up in the restaurant biz in 2011 when I opened Station 22 Cafe, which I'm stoked to say is doing great.
Around when did you meet each other and become friends?
Andrew:
Richard and I have a mutual friend, Tirra Lohner, who introduced us. I was very familiar with Richard's Station 22 and Provo Town Square businesses. Richard and I sat down in January 2016 for our first meeting. At that time, Richard was tied to some other adventures, and was not able to join MMBC until April.
Richard:
Yep. The rumor started to fly about a new brewery, and I wanted to contact Andrew about serving his beer in a new concept I was working on. We're still getting to know one another, but I was sold on Andrew's passion and perseverance right away. If you want to bootstrap a business, best to find a man who's not afraid to wear boots!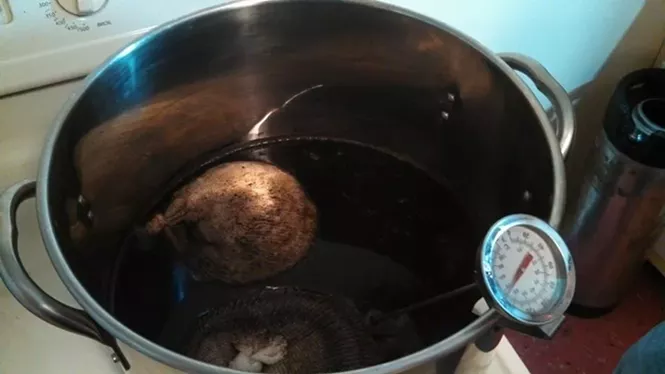 Andrew, how did the idea come about to start Maple Mountain Brewing Co.?
Andrew:
A friend and I were brewing beer one night; we both talked about how cool it would be to open a brewery. Honestly, that was all it took for me to move forward with the idea. The biggest thing here is we have done all of the work on our own. We didn't hire outside help to create our beer recipes or build the infrastructure of our building. All of the physical and mental work has been from the core MMBC men.
What was the initial process like in getting set up and getting the equipment you needed?
Andrew:
The initial startup was exciting. I have never taken on anything to this level before. The amount of information and self­-education has been amazing. MMBC has an engineer, Preston George, who has designed the drainage system in our building and the brewing equipment. Honestly, the hardest part of this process has been waiting on Provo city council. I wish they would see this is the way of the future and aid us, not create roadblock after roadblock.
At the start, you guys faced a couple hurdles. What happened to keep the business from opening right away?
Andrew:
I started working with Provo city in early 2014. I believe Provo thought MMBC was going to be a flash in the pan. So when I would ask for answers from city employees, they would tell me what they thought I wanted to hear. The location of our building is 100 feet west of the correct zone; the chief of police told me the location was just fine. Zoning also told me a brewery needed to be in the industrial manufacturing area. There was a lady I spoke with who told me anything south of 800 South would be good for a brewery. No one at that time took the time to find the M2 zone, where distilleries, wineries and breweries are okay, according to their city records.
Richard, how did you eventually come on board as a partner?
Richard:
In truth, I was getting ready to open another restaurant and I just didn't feel the timing was right, so I decided I might rather jump into bed with someone else trying to get something started and hopefully be a help in the startup phase. Plus, owning a brewery
was
on my bucket list. It wasn't exactly in the "realistic" portion of the list, but it was on there.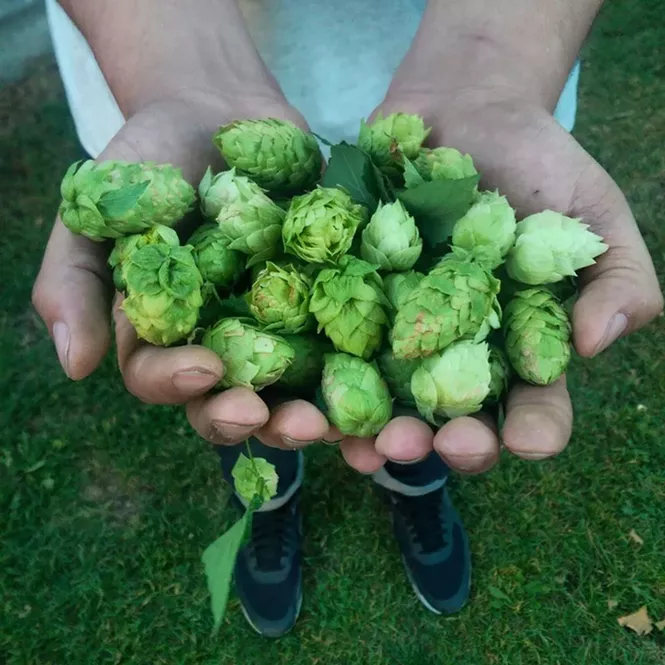 What steps did you take to get things back on track? How did soda-making become part of the plan?
Richard:
I went through the
wringer
with my business. I did, and there isn't anyone who knows that would deny it. I kept the faith, I stayed the course and I made it. It's doing awesome now, and I have an incredible team of people that I work with that made it happen. I believe the same will work for MMBC. We have a big vision, a great team and incredible community support from brewers and fans in Utah. I'm not LDS, no family involvement whatsoever, but I've been living in Provo for around nine years now, and I'm at peace with this unique place and it's unique mix of people. One point that I think needs to be made clear is that choosing
not
to drink alcohol is a perfectly valid choice. Many people choose not to drink alcohol for a variety of religious and non-­religious reasons. The craft brewing scene has largely ignored the huge worldwide demand for quality, crafted carbonated drinks. Some breweries do, and I think it's awesome. I always try the house root or ginger beer. But that's pretty much where it stops.
What kind of sodas are you currently working on, and when can we see them?
Andrew:
All of our sodas are hand-crafted, organic and delicious. We have been working on root beer, birch beer, ginger beer. Both the ginger beer and birch beer make amazing drink mixers. Our ginger beer and High West vodka or birch beer with High West whiskey are amazing combinations.
Richard:
We're experimenting right now creating beverages that have really strong and different characters than you'd find with almost any modern soda. They're folk recipes that involve lots of bubbling and boiling of herbs and roots and they're intended to be healthy, have tonic qualities and just simply be more fun than the usual mass market sugar sodas.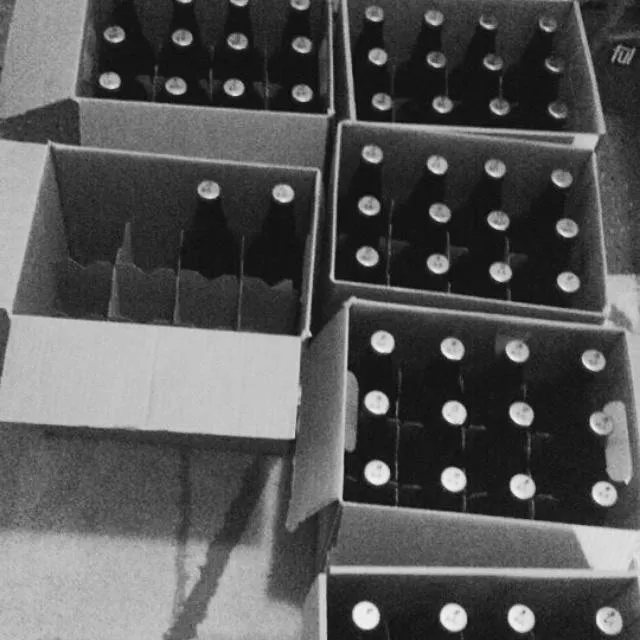 At the moment, you currently have an online petition. What's going on with that?
Andrew:
We put the online petition together to prove to the Provo council there are supporters, LDS or otherwise, who desire a brewery in Provo.
What do you hope to achieve in Utah County once you're fully up and running?
Andrew:
MMBC is about community. We would love to see religious and non-­religious individuals come together to enjoy hand-crafted beer or root beer and delicious foods. We want to bridge gaps, help the blinded community become aware of what they may fear.
Richard:
Yes, absolutely. We believe that the craft of brewing both alcohol and non-alcoholic will help bridge the gap between the conflicting belief systems in the community. We want to extend both hands and create a common ground that everyone can get excited about.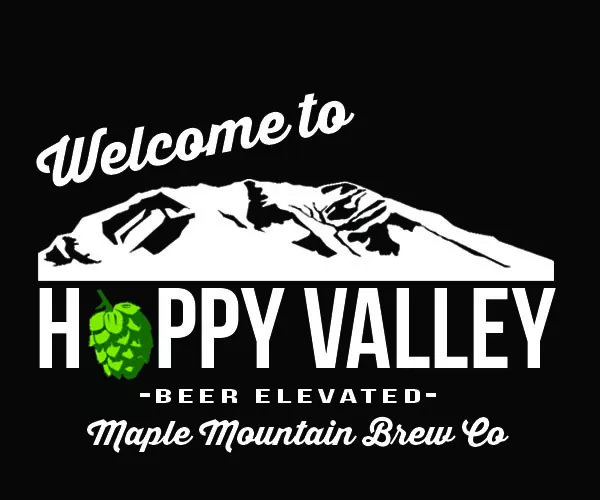 What can we expect from Maple Mountain over the rest of the year?
Andrew:
Our building will be completed the first part of July 2016, so we will be producing hand-craft root beer, birch beer and ginger beer along with other delicious non-­alcohol beverages. I believe the city will get our manufacturing license taken care of before the end of summer. If they do, we will be manufacturing organic hand-craft beer by the end of summer 2016 that will be available in local restaurants and bars.
Richard:
Yep! We'll have MMBC craft sodas on tap soon at Station 22 and in retail and other restaurants shortly thereafter.