Despite the amount of work and toil it takes to prepare fresh fava beans to eat, they are one of my favorite foods. Perhaps that's because they're limited to just a short window in summertime.
We had a good fava harvest this summer from our garden, so I decided to use some of the fava beans for this pasta dish.
Maltagliati refers to "badly cut" pasta in Italian. It's type of pasta that's quick to make, since you're not trying to produce perfect shapes. It's randomly cut or torn pasta. I made my own pasta for this recipe, but you could easily used storebought pasta as well.
For the fresh fava beans: You'll need to first shuck the beans from their tough outer skins, as you would peas. Then you'll need to blanch them in boiling water for 2-3 minutes. Cool in ice water and then remove the tough inner skins.
Ingredients:


1/2 lb. mild Italian sausage - 2-3 sausages, casings removed
2 Tbs. olive oil
3-4 garlic cloves, pealed & minced
1/2 large or 1 small onion, finely chopped
1/4 tsp. crushed chili flakes, or to taste
1/4 cup dry white wine
1 28-oz can whole plum tomatoes, drained and crushed by hand
1 cup shelled fresh fava beans
1 lb.
fresh pasta
or 3/4 lb. dried, cooked
al dente


1/4 cup freshly grated Parmigiano-Reggiano, plus more for the table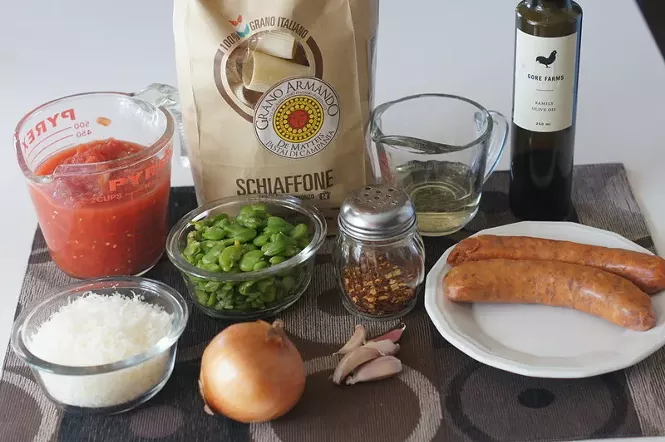 Method:


Saute the sausage until browned in a skillet. Drain the oil and set aside.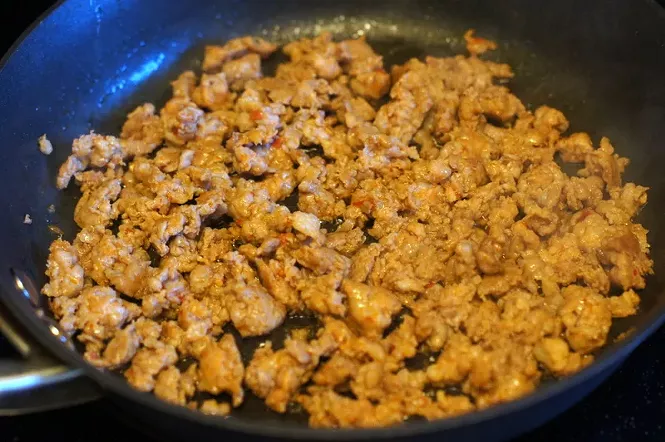 In a large saucepan or skillet over medium heat, saute the garlic, onion, and chili flakes 3-4 minutes.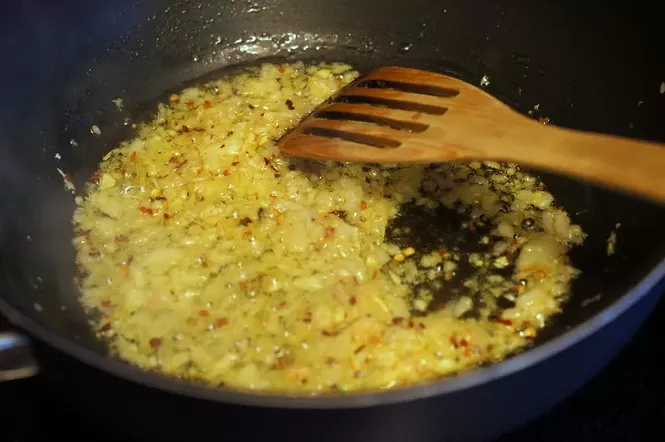 Add the wine to the pan and simmer for a minute or two, until reduced by half.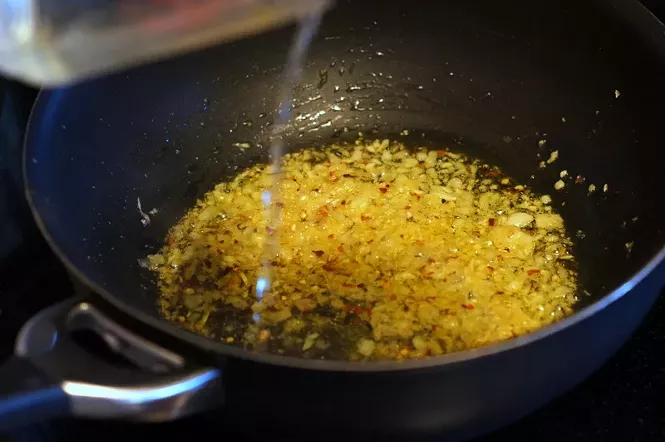 Add the reserved cooked sausage and tomatoes to the pan and stir to mix well.
Simmer the sauce for about five minutes.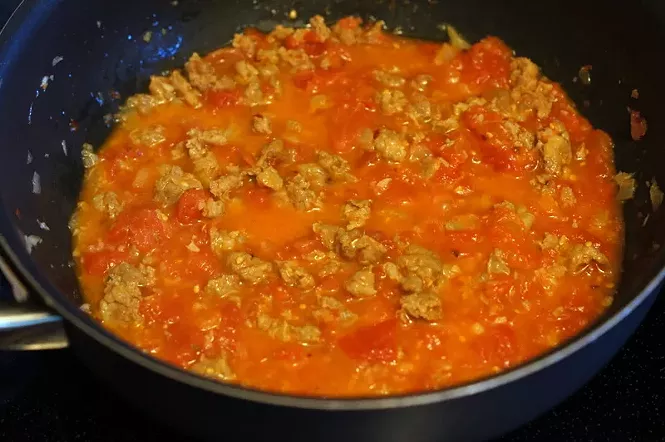 Mix the fava beans into the sauce.
Toss the cooked pasta in the sauce along with the 1/4 cup Parmigiano-Reggiano. Mix well.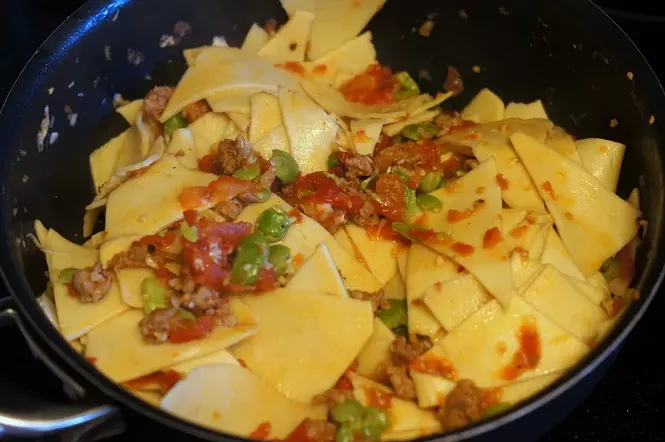 Serve with additional Parmigiano-Reggiano alongside.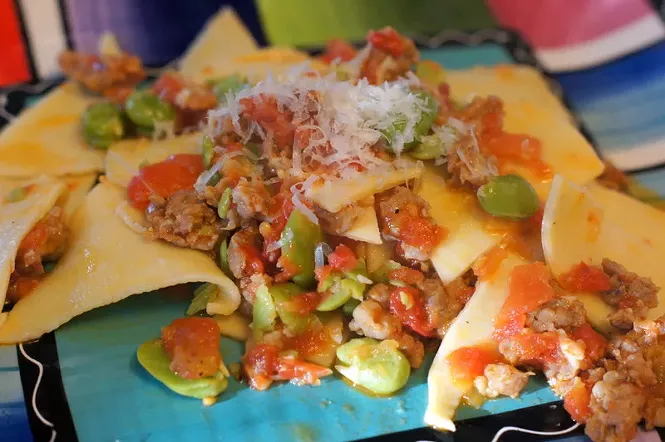 Photos by Ted Scheffler