For the past few years, I've been slowly upgrading my personal computer to be one of the best gaming devices around. It may not be up there with the likes of competitive gamers who have massive sponsorships and heavy-duty towers donated to them, but mine has served me well. One of the updates I was able to make last year was to upgrade my audio experience during multiplayer games with a Razer Mobile headset. The audio I got from having that pair of headphones was awesome—so, of course, I got stoked when
Razer
sent me a pair of their Kraken Pro v2's to try out.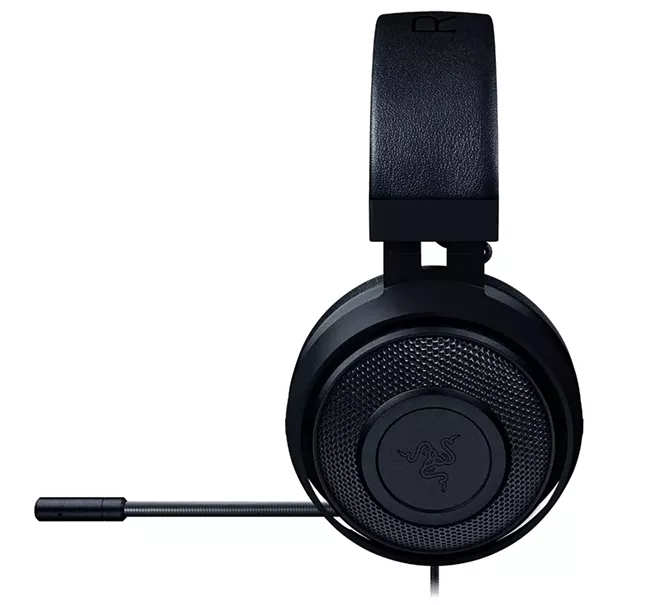 The minute I broke this pair out of the box, I could immediately feel the weight and the soft contours, which is a nice step up from your average pair, designed with harder plastic to prevent them from breaking easily, but heavier weight on your head. These headphones are designed to be ideal for competitive play, specifically with eSports players in mind. When you're focused on game-play for hours, the weight on your head will get to you, and eventually cause neck problems, so the reduced weight and softer touch was a nice upgrade.
I got to chat with Jun Shen Chia, Associate Global Manager for Product Marketing at Razer, about the product. "Our good friends over at SKT-T1 (3-time
League of Legends
World Championship team) put in an insane number of daily hours practicing, so we wanted to provide them a comfortable headset to match their rigorous training. We're working with improved materials, and got feedback from the pros that they wanted even larger ear cushions than before. So that's exactly what we gave them. ... In addition, we added special in-mold channels directly to the cushions that meant specs-wearing gamers could wear the headset comfortably over extended periods of time."
One of the best features that came with the set was a split adapter for audio and microphone use. While I've personally had the hookup on my system for years, I'd never used a pair before that had the capability of doing this well. It's always been a fight to get one of the two to work, so I always ended up switching to just the headset and using a stand-alone mic. With the Kraken, those two elements blend seamlessly, and I'm able to listen to the game in my headset and communicate over the retractable microphone.
The one drawback I didn't expect is not being able to hear myself. Since this was my first time working with a pair like this, it threw me off that I couldn't hear myself in the in-game audio when chatting, but at the same time I had to realize that I'd never really heard myself before over console systems. It threw me for a loop, but at the same time made absolute sense, especially when I reconfigured my system to hear myself, and how the audio just didn't seem appropriate to listen to. (Especially on games with a delay, where you end up sounding like an echo.)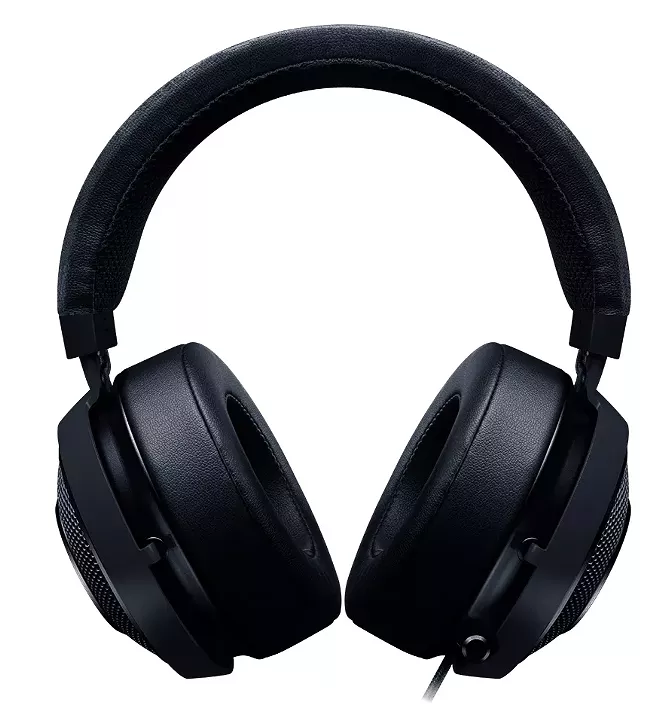 Another great option was the audio wheel attached to the mute switch on the cord. Rather than a button system that may not be responsive after frequent use, the wheel allows a quick volume change depending on your situation. However, it affects all audio in the game, which includes in-game chat, so finding a perfect balance can sometimes be tricky when dealing with games that have surround sound properties.
"We've had the mic volume and audio wheel in previous Razer Kraken models, and it has always been well-received," said Chia. "Gamers tell us positioning the audio controls along the wire makes it far easier to reach, in contrast to other headsets that position the controls on the main body itself."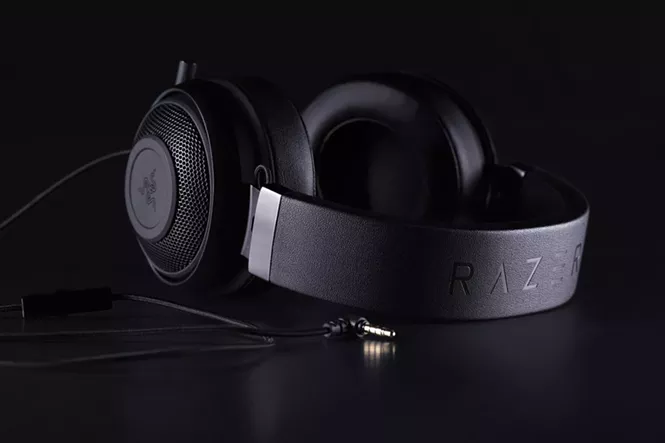 Overall, the Kraken Pro V2 are an amazing pair. If you're an average gamer, and you'd like to upgrade from chatting over your phone's earbuds, this is the direction I suggest you go. There's also a pair in the series called the "7.1" which includes more tech to work with surround sound audio and has chroma lighting for extra flash, but that pair is more for those who have the extra cash and are audiophiles. And just in case you're wondering: Yes, it works with PS4, Xbox One and the WiiU, so it doesn't matter what system you're buying for; it'll work fine once you adjust the audio properties.