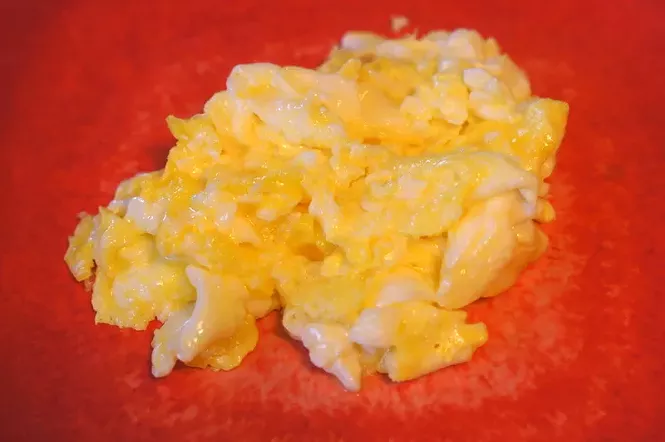 We all know how to scramble an egg, right? Or DO we....?
I thought I did.
I've been scrambling eggs all my life, and thought they were pretty good. However, I recently came across a simple technique for scrambling eggs that results in soft, fluffy eggs where both the whites
and
the yolks have a light, airy texture. If you like your eggs scrambled "hard," move on. This recipe isn't for you.
The key to this recipe is
not
to combine or whip the egg yolks and whites before scrambling.
Here is how to do it. Obviously, you can increase the ingredient amounts for bigger batches. This recipe is for a single serving.
Ingredients:


1 pat of unsalted butter (about 1 Tbs.)
2 eggs (farm fresh, if possible)
Sea salt (optional)
Method:


Melt the butter in a nonstick skillet over medium heat.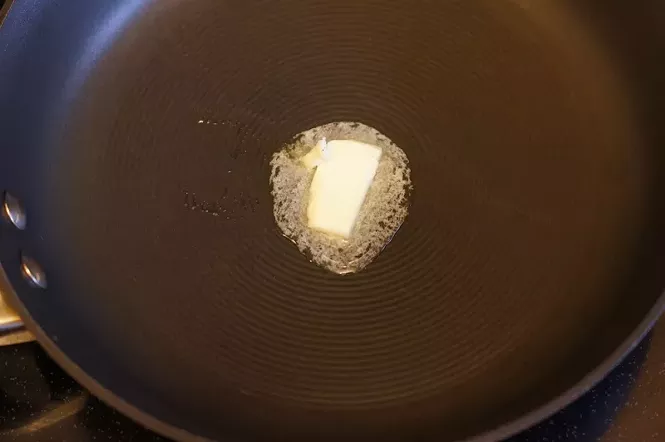 When the butter is melted, break the eggs into the pan as though you were going to fry them sunny-side up. Sprinkle the eggs with salt, to taste, if you wish.
When the whites of the eggs begin to set, move them around a bit with a spatula, keeping the yolks unbroken.
When the whites get fluffy and are almost completely set, remove the pan from the heat and break the yolks and fold them into the whites with the spatula.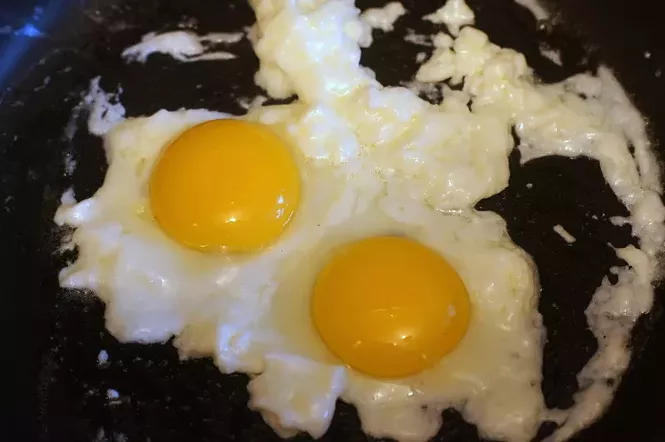 Gently stir the yolks and whites together. The residual heat from the pan should be enough to cook the eggs through. Don't overcook them!
Sprinkle with seasoning (I like Spike), fresh herbs, or whatever you'd like, but these eggs are great all alone!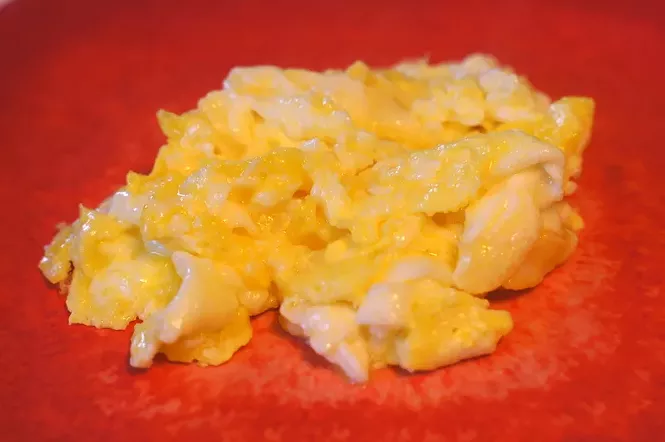 Photos by Ted Scheffler