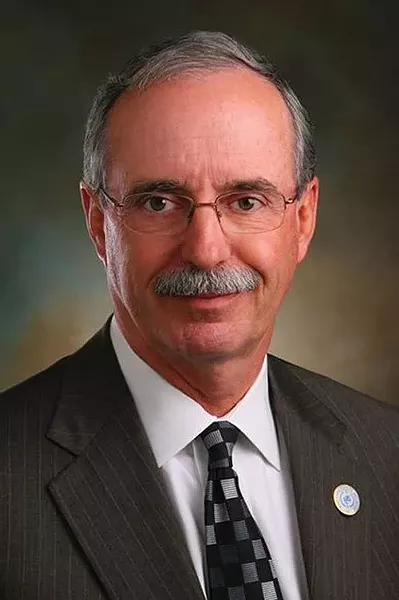 Gary Ott, the former Salt Lake County Recorder whose office was embroiled in controversy the past year, died Thursday morning. He was 66.
Privately, Ott suffered from Alzheimer's disease, but witnesses noted troubling behavior. A City Weekly news story from March 2016 detailed some of it, including bouts of forgetfulness and confusion. The reality of his condition came to a head in January of that year after police located him aimlessly wandering in the desert's frigid air.
Some folks suspected that members of his office had covered up the fact that he wasn't able to perform his duties. Ott's resignation was made official in July.
In his passing, local leaders are reflecting on Ott's commitment to the public.
"Let's dwell on Gary the person," Gov. Gary Herbert said Thursday at his monthly news conference. "He was a diligent public servant. He served the best of his ability. I know his skills probably diminished because of health concerns over these last couple of years, but he was a good man."
Salt Lake City Mayor Jackie Biskupski tweeted that the city sympathized with Ott's family and friends.
"Gary Ott's dedication to public service will not be forgotten," she wrote.
Utah Democratic Party Chair Daisy Thomas called Ott an "exemplary public servant" in a statement released Thursday morning.
"My heart goes out to the family, friends, and colleagues of Mr. Ott during this difficult time," she said in a statement. "Gary was an exemplary public servant who cared deeply about the issues that affected Utah and its community. He will be missed."