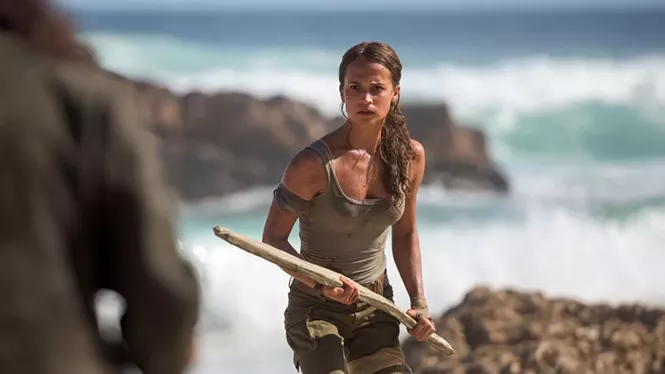 A video-game heroine gets a blockbuster reboot, while a coming-out-of-age teen comedy and historical drama add to a busy week at multiplexes.
Love, Simon
shows that a contemporary gay teen romance can be more about comedy than angst. A well-meaning effort at both-sides-ing a pivotal Palestinian/Israeli conflict gets bogged down in rote procedural in
7 Days in Entebbe
. The simple cultural anthropology of
A Ciambra
eventually reveals a morality tale about growing up in poverty.
MaryAnn Johanson finds the atypical female action heroics of
Tomb Raider
(pictured) getting lost in ersatz
Indiana Jones
without any of the spark. A stellar cast elevates the satire of upper-class left-wing Londoners in Sally Potter's
The Party
.
Also opening this week, but not screened for press: the true story behind a faith-based hit song in
I Can Only Imagine
.
In this week's feature, a documentary filmmaker comes back home to find a Utah artist—and an old friend—as the subject for his feature
Logan's Syndrome
.