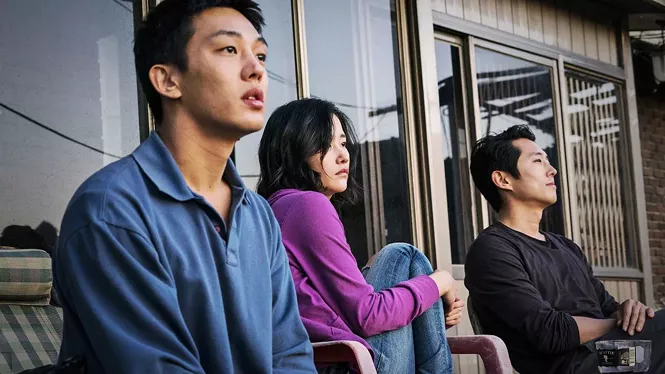 Multiplexes are vacant of new releases—unless you count the 25th anniversary re-release of a classic Best Picture winner—which leaves plenty of time to focus on compelling new art-house releases.
Lee Chang-dong's
Burning
(pictured) adapts a Haruki Murakami short story into a fascinating mix of romantic triangle and unsettling thriller. Legendary operatic diva Maria Callas gets a solid in-her-own-words profile with the documentary
Maria by Callas
. The delightful documentary character study
The World Before Your Feet
profiles a man who learns how much you can see if you're willing to walk.
In this week's feature, MaryAnn Johanson explores the lessons for 2018 that can be found in the
25th anniversary re-release of Schindler's List
.