In the summer of 2017, City Weekly compiled a wish list with 15 ideas to fix Salt Lake City. The countdown included a couple of pipe dreams (state-mandated empathy training, anyone?) and led up to one very specific plea: Redesign the damn city flag. The thing was dubbed a "clipart beach towel atrocity" that across its 12 years of existence had been updated to "a banner of irredeemable sadness and shame."
We all had a good laugh and moved onto the next story. Then, last November, as if by magic, a glimmer of hope manifested in the shape of a tweet by Mayor Jackie Biskupski. "According to vexillologists (people who study flags), #SLC's flag leaves much to be desired," the mayor tweeted. "What do you think? Does #SLC need a new design?"

In the past, City Weekly's coverage was the catalysts for change in prehistoric licor and club advertisement regulations and the investigation of former Attorney General John Swallow. If this were to be the next feather in our cap, we'd gladly take it.
We gleefully awaited news on an outside-the-box approach to coming up with a new design. Instead, we got an online survey. Fearing the ol' "a camel is a horse designed by a committee" reality, we took matters into our own hands and commissioned a handful of local artists to come up with the ultimate city flag. Ground control to Space Jesus.

Robin Banks, Best of Utah 2018 cover illustrator
"The majority of Salt Lake City isn't Mormon, yet that's mainly what we're known for and who we're ruled by. Seeing as we can't escape our own history, I say we embrace it. The Joseph Smith sphinx at Gilgal Gardens is the perfect symbol for this acceptance—strange, kinda scary and pieced together from bizarre interpretations of other cultures. Our state bird, the seagull, inhales the sweet scent of Industry atop the idol. It's a nice day, so we can catch a small glimpse of the enchanting mountains that guard our flourishing home."
The Beatles' Sgt. Pepper's Lonely Hearts Club Band album cover co-creator Jann Haworth and Alex Johnstone
"When I did the piece for the 337 Project entrance, I did a big coffee cup and a big donut that was a tractor wheel covered with cloth as a Willow pattern of SL, The idea was that SLC was the 'Big Donut' rather than the Big Apple of NYC. I'm not sure what the hole in the middle represents; we can ponder that. When you suggested the flag idea, and I saw the current one—a computer driven boring image with no character whatsoever—it reminded me that I'd thought about SLC /donut and it was not unlike the oval on the flag, so decided to play with that. But SLC is never those dull colors. I wish that when they do proper stuff like this, they would get wild and show some character."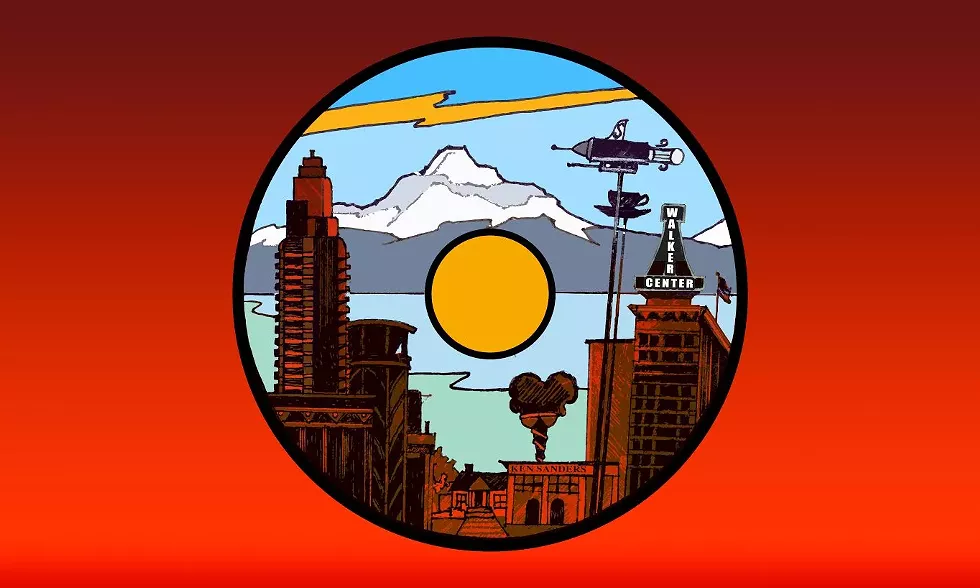 "The Big Donut" - alternate Apocalypse Now version.
Trent Call, artist and illustrator
"Whenever people visit from out of town I suggest they visit the space Jesus to experience the center of the universe."
"Folklore and fact are one and the same in Utah."
Ella Mendoza, artist and activist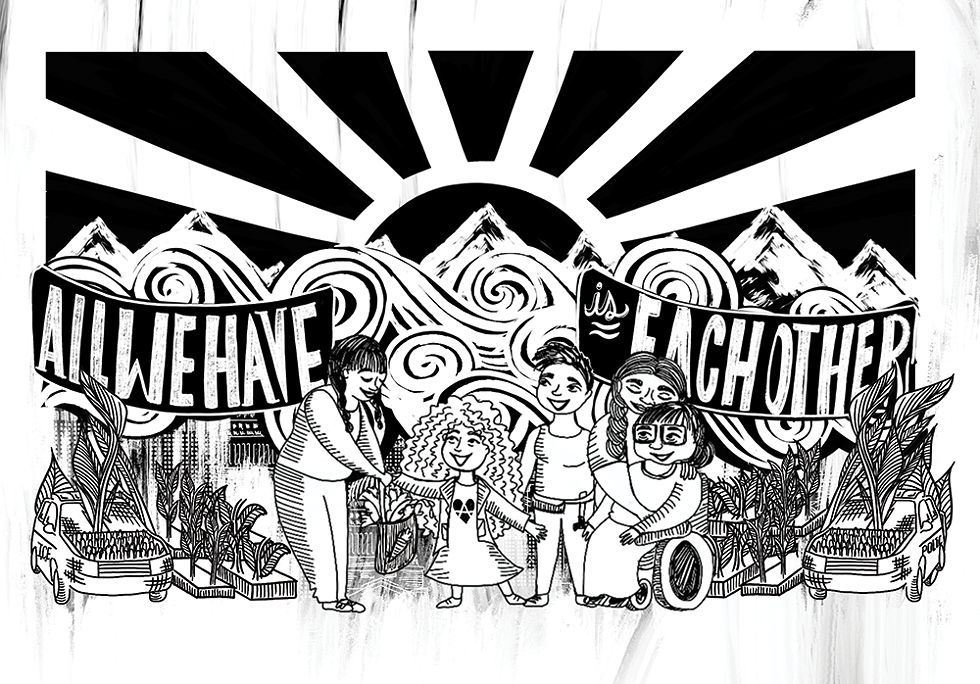 "I wanted to make a flag about our community. When I think of the reasons why I continue to live in Salt Lake City, it's because of our community—our queer community, our trans community, the artists and people of color. When I think about the future of this city, it seems so uncertain, but at the same time it doesn't. We know that the city is growing; we know that there are many issues that we are facing, like gentrification and inversion, and I don't really know what the city will look like a few years from now; I don't know what kind of city we are leaving behind for our children. But what I do know is that no matter what we have each other, all we have is each other, that is what will make all of the difference in the long run.
"I designed this flag for all who live, fight and resist on this stolen land, in this salty city. It pictures what community might look like in a post-apocalyptic world after everything has fallen, and after what community might look like in a post-apocalyptic world after everything has fallen, and after the inversion has taken over. I would like to think that we too can survive."
Sean Hair, City Weekly graphic artist
"I have always been frustrated with how the LDS church influences the state and law. I wanted to show the conscience angels on the shoulders of the state."
"Since road and other construction never seems to stop, I thought our flag should show just that."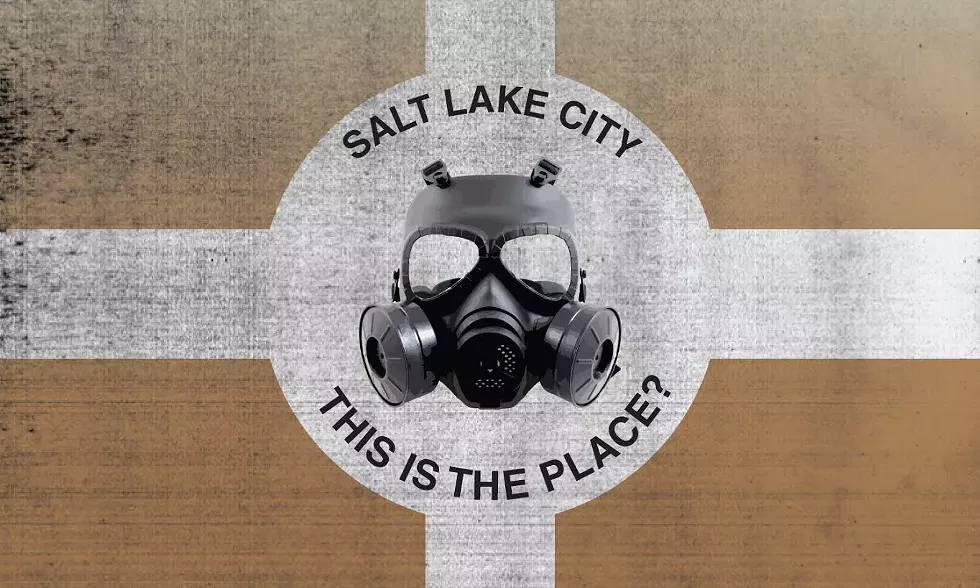 "If Brigham Young had seen the future of Utah and its mass amount of pollution, would he have kept moving to a new place?"