Brews, glorious brews! As anxiety over the precious few remaining days of summer rises, so do temperatures (what global warming?) and the need for a tall one—or seven. Luckily for everyone in the realm, this year's Utah Beer Festival—happening over two days, Aug. 18 and 19—is here to deliver the frosty goods.
Fabulous secret powers were revealed to our publisher the day he held aloft his magic pint and said: "By the power of the DABC, what Utah needs is a damn Beer Fest!" A small intervention (and some serious planning) later, City Weekly's fantastic beer bash is the largest in the land, and nearing its 10-year anniversary, an unlikely success story that keeps the thirsty masses coming back for more.
Taking a page from that defiant spirit, we've put together this ode to all things local beer—from an investigation into aluminum tariffs that have many brewers shaking in their cans to a look into the market's more design-forward ales and a follow-up exposé on the disturbing #FakeBeer trend.
We also asked staffers and contributors to cull from their earliest, darkest beer-drinking memories. The result is a cautionary tale filled with boozy bomb shelter-digging, ruined bathroom fixtures and a failed attempt at hair-lightening only an enabling grandma would tolerate.
With craft beer quickly gaining terrain across the land, we also tip our Power Sword to the fairer masters of our hoppy universe. Namely, those She-Ras behind Hop Bombshells—Utah's only all-women homebrew club. Along the trek, we dive into the benefits of wood barrel-aged beer, pen a love letter to the ultimate beer sidekick, pretzels, and speak to the mastermind behind the state's next brewery sure to make a sudsy splash.
By the power of Grayskull, we have the lagers! (and the sours, IPAs, stouts, pilsners and saisons, too).
—Enrique Limón,
Brewer-in-chief







Sweet Caroline Photography
My First Swig
City Weekly staffers reminisce on their maiden taste of beer.


Who doesn't remember their first sip of beer? For me, it came after my trio of sisters employed the OG nectar known as Tecate as a natural hair lightener while sunbathing (Sun-In was a pricey commodity back then). Curious, I went in for a taste. I still remember the revolting, warm fizz. "Adults are weird," I thought. "Who on earth would willingly drink this?" A few decades later, as evidenced by the clinking of cans meeting bottles when I take out my recycling, this is who. On the plus side, the encounter launched my love affair with the stuff. On the not-so-great side, I'm pretty sure the lightning technique gave me childhood alopecia and one memorable yearbook pic.
—Enrique Limón, editor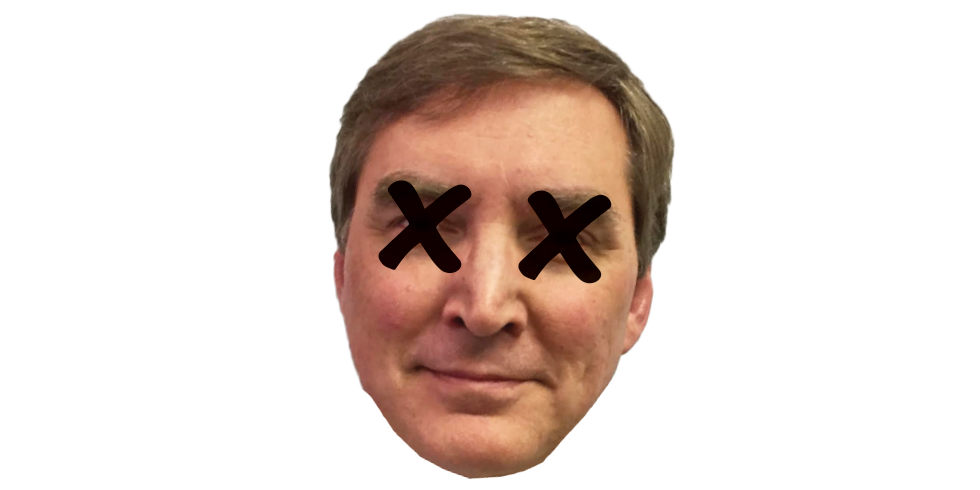 I was such a good boy, even through my freshman year of college; never touched a drop of anything. Then I went through a breakup, and decided I was coming back for my sophomore year with a new party-guy personality. It must have been some ridiculous fraternity party I went to with some friends, where they would have been serving the cheapest keg of who-the-hell-knows-what-brand available, so I'm sure my first taste was "merciful God, how do people drink this stuff on a regular basis?" But I was damned if I was going to give up, and by the end of the second Solo cup of the pale American swill, it was easier to ignore how bad it was—although the next morning, it was not easy to ignore how much of it I'd had. It was several months before I had an experience where I thought, "Hey, this stuff can actually have flavor."
—Scott Renshaw, A&E editor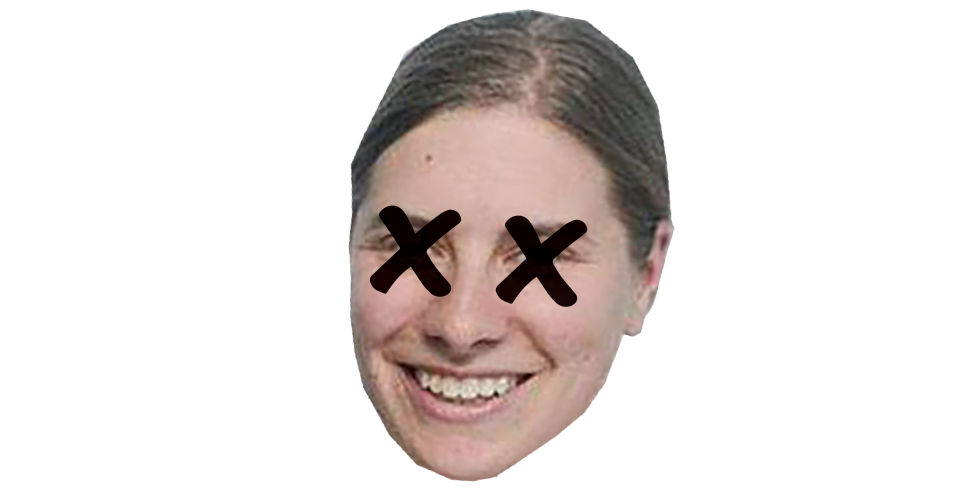 I don't actually remember my first beer. Maybe growing up in Utah County has something to do with that. But I do remember learning how to drink beer properly at 19 years old while I was studying and teaching in the Czech Republic. Drinking in a country where a stein costs 75 cents and whose population consumes the most beer in the world (142.6 liters per capita vs. the States' 75.8) provided the perfect curriculum. I lived on a cow farm in a village with 15 houses, so drinking was pretty much the only thing to do after the chores were done. And beer helped me bond with my host parents, who had very limited English skills (conversations after work mostly went like this: "Hello! Your day good? Good! You beer?). Needless to say, after experiencing the birthplace of the Pilsner, coming home to Utah was a bit of a disappointment.
—Sarah Arnoff, proofreader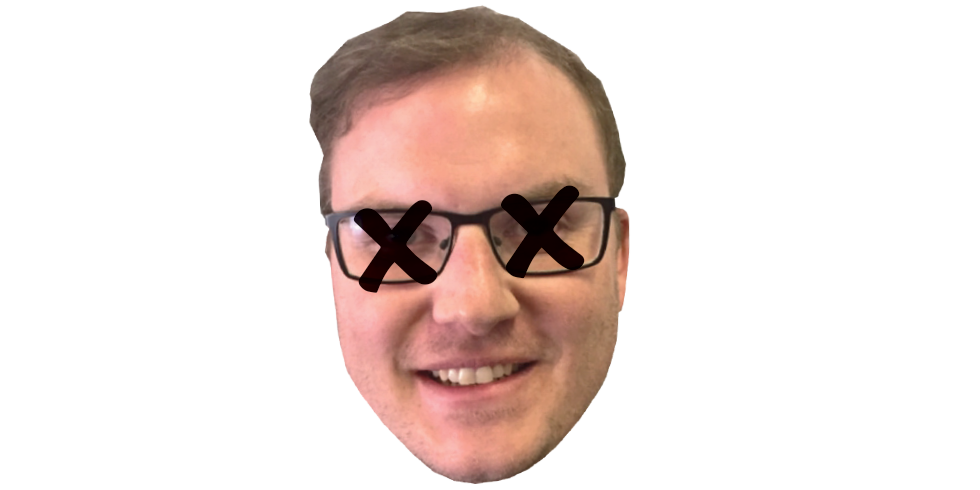 "I remember my first beer," I'll say sarcastically as I tease a friend or two while they nurse their cold brews. In fact, I don't actually remember my first sudsy sip. But, my very first night of college was where I truly felt I had my first legitimate beer—as legitimate as an 18-year-old can find. My parents helped me move into my dorm room at the University of Missouri and then they left—I was free to explore the world and that came sooner than expected. One of the guys on our floor had an older brother who knew his way around the college town and was game for showing a few of us innocent freshman around downtown. We ended up at a now out-of-business local dive bar where this older brother knew the bartender. We walked into the bar and headed to the back tables. I couldn't believe we could walk into the place without someone asking for an ID at the door but this wasn't Utah, baby! This was the wild (Mid)west of the Show-Me State. This older brother, as I'm sure he explained to his friend at the establishment, was giving us a rite of passage. Before we knew it, a pitcher of Bud Light showed up at the table and to my still innocent surprise, he poured us each a glass. There we were, drinking a beer straight from the tap at an actual bar. Of course, I wasn't able to return until age 21, but I never forget that brief moment of feeling like I'd grown up only hours after moving into college.
—Ray Howze, editorial assistant
Frankly, I'm too old to remember my first beer. Who knows? I might have grown up on beer, except that my parents were more the hard-liquor types. If they had wine around the house, inevitably it had gone to vinegar. That said, I do remember a raucous high-school graduation party where we went from house to house and keg to keg. One of the boys in my class tried to climb over a wooden fence and broke it. A girl in the class was so blitzed that she pulled the toilet-paper roll out of the wall. And then there was the dad who ran into the streetlight in front of the house. Good times, but not the best to remember a good beer. That came in college where we had more discriminating tastes and in those days, joined the growing boycott of Coors.
—Kathy Biele, columnist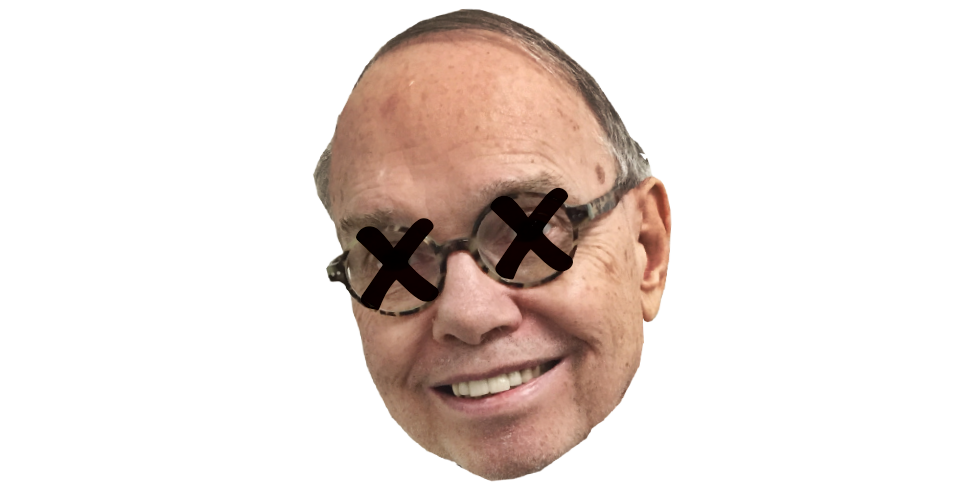 I'd just turned 21 and landed a summer job on a newspaper in Rexburg, Idaho—home of Ricks College (now BYU-Idaho). A couple of buddies and I spent one hot afternoon spying on a right-wing professor as he dug a backyard bomb shelter. Sitting on a pile of dirt, David offered me a bottled beer. Mysterious and ominous—but what the hell? It was ... nasty. I almost barfed. Not wanting to look like a wuss, I took another sip: Semi-nasty, now. Then another gulp. Two hours later, I awoke and the three of us stumbled down the dirt pile. The professor wasn't amused. "Tough shit," I smiled to myself.
—Lance Gudmundsen, proofreader
In what I now see as a stroke of teenage parenting genius on my mom's part, I spent most of every summer break away from home helping out on my grandparents' farm in the Midwest. After one particularly long, hot, bug-swarming, miserably humid day spent mowing from sunup to suppertime, my grandma Audra Belle said to me, "Well, that was pretty shitty. I could do with a beer." Without batting an eye at my decidedly under-21 self, she cracked open a can of cold Miller Lite, handed it to me, then did the same for herself. I thought the beer tasted pretty "meh," but kicking our feet up on that farmstead porch and being treated as an equal after a grueling day is one of my fondest memories of my gram, who respected hard work and taking absolutely no bullshit above all else. Several years later, she introduced me to gin and tonics, which I took to with much greater enthusiasm than watery domestic brew.
—Darby Doyle, drinks writer extraordinaire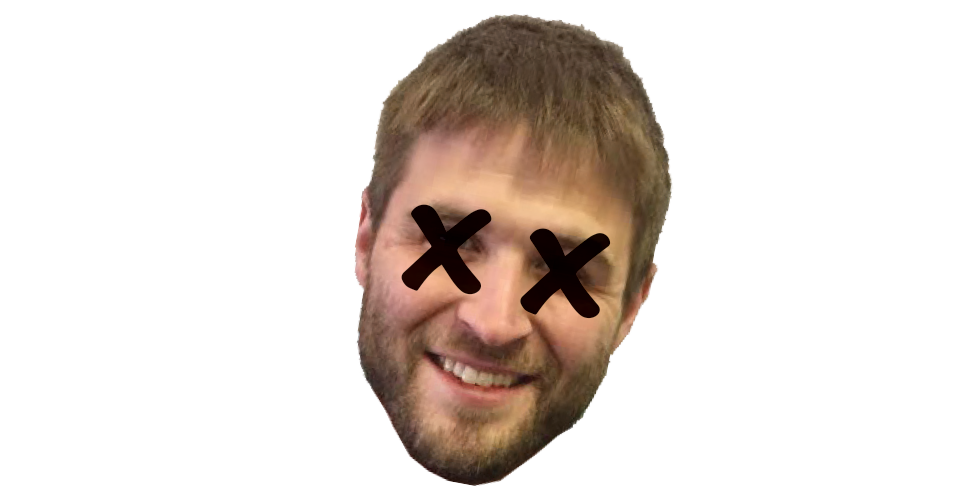 A late-bloomer, I didn't taste my first beer until the end of my freshman year of college. As I stood in line in the basement of a dilapidated frat house in Pittsburgh circa 2010, I asked my friend to explain in great detail how to work the keg so my cup would be filled not with foam, but with the fruit of the gods known as "Natty Light." Mimicking a pushing and pulling motion, she told me how to pump the keg, telling me I'd be fine—I wasn't. I held that cup of foam for a while, sharing cups of actual beer with friends who were kind enough to let me contaminate their cups with my germs. Eight years later, I can work a keg with the best of 'em. Just don't ask me to tap it myself, or we'll all be drinking foam.
—Kelan Lyons, staff writer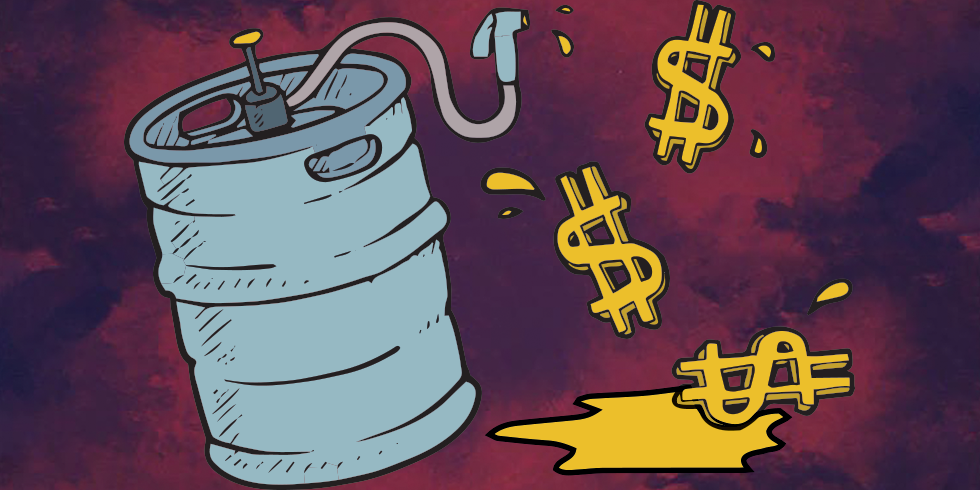 Tariff Tension
Utahns in the beer industry are worried craft brews will soon be pricier—and drinkers might have to pick up the tab.
By Kelan Lyons
After winning the U.S. presidential election in November 2016, Donald Trump pledged to unite a fractured country whose political parties were deeply split. Almost two years later, he could end up bringing together another diverse group of partygoers—beer drinkers. Whether they prefer saisons or lagers, ambers or IPAs, pale ales or porters, drinking buddies with arrays of alcoholic preferences might soon be united by their disdain of higher prices for their brews of choice.
In March, Trump announced a 25 percent tariff on steel and a 10 percent tariff on aluminum, but he issued temporary exemptions for Canada, the European Union and Mexico. On the last day of May, Commerce Secretary Wilbur Ross said those allies would also be subjected to the trade penalties as of June 1. A few months in, the metallic trade war's results are already being felt nationwide—Coca-Cola recently said there would be a hike on its canned products, and Boston Beer, brewer of Sam Adams, could raise prices by up to 2 percent in the year's second half thanks to the tariffs.
A short passage posted on the White House website cites two recent reports that suggest such imports could hurt national security "because further closures of domestic production capacity would result in a situation where the United States would be unable to meet demand for national defense and critical infrastructure in a national emergency."
"It's a huge concern. I have not seen it hit quite yet, but I know it's coming," Richard Noel, co-owner and manager of Beer Bar, says of the effects of Trump's economic ploy. Noel's downtown watering hole sells more than 100 canned beers, and he says the ramifications of the trade penalties could make their way down the supply line—vendors could raise the price of aluminum before selling to beer makers, who would raise the fee for products they sell to distributors, which, in turn, would crank up what bars would have to pay. The end result, Noel says, is likely the same.
"It's mainly a tax on the consumer. Because the industry wouldn't eat it," he says. "It's almost impossible to explain that to somebody who just is looking for a cheap beer, but that's the reality of the situation."
"We really hope this gets solved before the tariffs hit the beer industry," he adds.
In a statement, Jim McGreevy, president and CEO of the Beer Institute, cited third-party analyses that estimated the aluminum tariff could impose a $347.7 million tax on the country's beverage industry—which includes brewers—and cause 20,291 Americans to lose their jobs.
It's unclear how all this will affect local drinkers' wallets, as Trump's protectionist policies are constantly changing. "It's definitely on everyone's mind," Nicole Dicou, executive director of the Utah Brewers' Guild, says of the potential increase in production prices, a concern lurking in the heads of employees in the Beehive State's burgeoning beer industry. The guild has yet to take a position on the tariffs, Dicou says, but she hopes the nonprofit trade organization will take a formal stance after its Aug. 28 meeting.
Dicou estimates the tariff could raise the price of each can by one or two cents. "It's up to them to either eat the cost or pass them on to the consumers," Dicou says of Utah brewers.
Rob Phillips, co-owner of RoHa Brewing Project, says his business hasn't yet seen a price rise in the aluminum it purchases, though it's only been a few months since the taxes went into effect. But that doesn't mean the threat of a prolonged and escalating trade war isn't troubling—especially for small breweries like his.
"We don't have the buying power or buying history that maybe a Squatters or Wasatch has with a vendor," Phillips says, making it difficult for smaller brewers to negotiate more favorable contract terms, since they make up such a small part of a vendors' business.
James Soares, Wasatch Brewery operation manager, says he doesn't think Wasatch and Squatters have seen a price increase either. "For the smaller guys, I think it'll impact them quicker because they don't have a contract, or they buy smaller volume," Soares says. "Our contract kind of extends out."
Another issue, Phillips explains, lies with smaller outfits looking to move up in the craft marketplace.
"We're growing, so as we look to add brewing equipment, that equipment is much more expensive based on these tariffs," Phillips says of steel machinery potentially subjected to the 25 percent tax.
"It's going to be really challenging for us to justify to a consumer why our prices are going up," Phillips says, half-joking that he wishes he could erect signs next to RoHa beer in grocery stores that would show a cost breakdown. "Initially, I think we'll try to absorb that increase," he projects.
Eleanor Lewis, marketing director at Proper Brewing, says her brewery might be a bit better insulated against the tariffs, since their alcohol comes in 22-ounce glass bottles, not cans. "The only aluminum we purchase is for our crowler machine, and it's not a huge machine," she says of the equipment that fills a 32-ounce can with beer from taps.
"Who knows? Give it six months and we'll see," Lewis says.
Andrew Dasenbrock, president of Kiitos Brewing Co., says production costs have already gone up. Kiitos buys from an American vendor, he says, but the aluminum is mined overseas.
But Dasenbrock's concern isn't just with his bottom line. "The supply chain has been dramatically altered," he says, because the manufacturer Kiitos contracts with—he wouldn't specify which one—is one billion cans behind schedule. "That's billion, with a 'B.'"
That creates a delay in Kiitos getting its containers, which Dasenbrock says are delivered first to bigger breweries and regional producers because they have older, larger contracts. "All the rest of us just kind of get whatever scraps fall from the table right now."
Then there's the issue of kegs, which Dasenbrock says are pricier because most come from China. (There's only one American keg manufacturer, and they might struggle, not thrive, because of these taxes, a Philadelphia media outlet reports.) "A tariff is just an obnoxiously fancy name for taxes we put on our own citizens," an exasperated Dasenbrock says.
Kiitos will absorb the financial burden for now, Dasenbrock concludes. It will cut into their profits, but they won't hike prices if cans only are a cent or two more expensive. "If it gets to a nickel or a dime, we'll have to reassess that."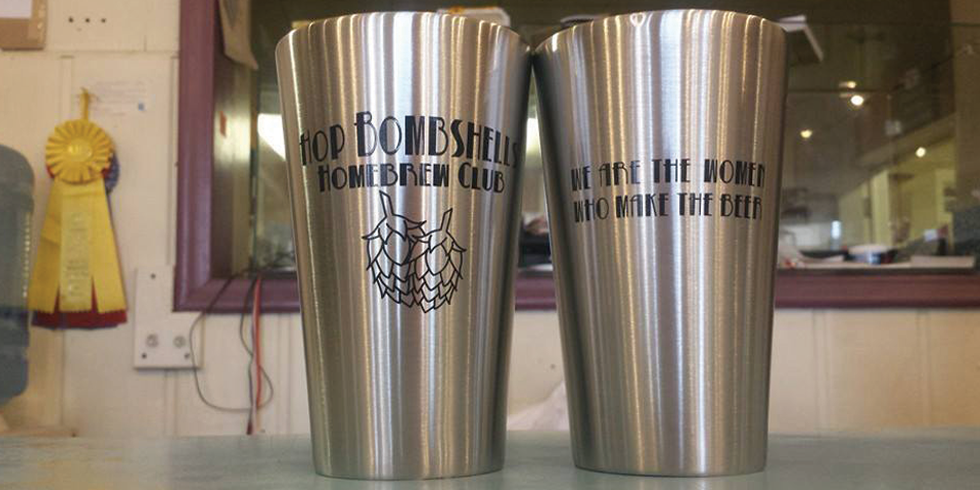 Hoppy Hour
Inside Utah's only all-women homebrew club.
By Sarah Arnoff
Founded in 2012, the Hop Bombshells Homebrew Club is Utah's first and only all-female homebrewing club. Club vice president Becky Peterson is one of the original founders and helped build the group after getting into homebrewing, finding that beer prices in Utah were much more expensive than in her native Colorado. President Emily Kleber joined Hop Bombshells after moving to Utah from San Diego in 2016 while searching for a homebrewing group to share her interests with. The club's monthly meetings are closed to the public, but they encourage women interested in homebrewing to attend their Hoppy Hour social gatherings that rotate to a different brewery or bar on the third Wednesday of each month. They announce the location on Facebook at facebook.com/hopbombshellshomebrew.
What prompted the start of Hop Bombshells?
Emily Kleber: Clubs are very male-dominated. A lot of women in our club seem to be in male- dominated fields professionally. It's just a breath of fresh air, to be honest. After a hard day at work, you can get better at something with people who care about the beer.
Becky Peterson: Jamie Burnham, who worked at the Beer Nut as a manager, noticed people coming into the store and she noticed the interest in jointing a homebrew club. So she started it.
What kind of atmosphere are you trying to create?
EK: It's not a very intimidating atmosphere. The focus of our club is not being all women; it's about the brewing process and becoming better brewers. There are a lot of scientists in our club. It's all about how to make our beer better. A lot of our women do really well in competitions. It's about creating a healthy atmosphere as brewers and as women.
What happens at club meetings?
EK: Women will bring their beers that they're trying to make or they want to send to competitions or they want to share. Or if someone goes out of town and brings back an interesting beer, they can share. Then we have a topic to discuss during the meeting. We have a discussion that's led by one of the Hop Bomshells about beer styles or sometimes we have an experiment where we try to learn about something different like hop varieties. We've had people from Solstice Chocolate come and do a pairing and we've done stuff on fermenting vegetables, etc.
What are the advantages to joining a homebrew club?
EK: The biggest advantage is that you have people to learn from. Some of the crazy things you tend to do by yourself you see other people are doing, too, and that's kind of fun. It's inspiring to see other people being interested in what you are because it's kind of a weird thing to be interested in.
BP: It's nice to find other like-minded women. You find women who are interested in building and making things. There's camaraderie. We have equipment, if you're a beginner. We have a lot of resources.
How do you know when your beer is ready for a competition?
BP: You don't have to be awesome or have ever entered a beer in a homebrew competition. Really, the point of a homebrew competition is to get feedback from people who aren't your friends. It's a blind tasting.
EK: We as a club really encourage our members to enter their beers in competitions because there's a severe underrepresentation of women in competitions. So we pay for the fees to send it out to the brew people. There's some women who do really well in competitions and you can be like, 'Hey, can you try this? It smells a little weird, is it good?' You can get feedback from the club or just be like, screw it, I'll just send it off and see what happens.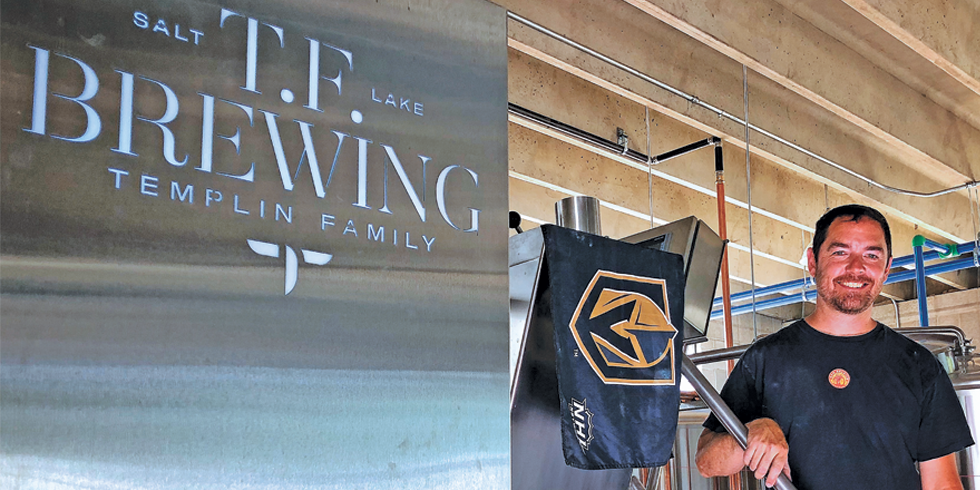 All in the Family
New brewery set to make a sudsy splash.
By Mike Riedel
We've seen a lot of growth in the local craft-beer scene over the past few years. Breweries are opening left and right and Utah is beginning to look like a legitimate player in the national craft-beer movement. Last year alone, we witnessed four new breweries pop up along the Wasatch Front, and this year we will likely see another four—maybe five. The next craft brewery to make its Utah debut likely will be Templin Family Brewery. If the name sounds familiar, it should. Owner/brewmaster Kevin Templin, pictured, has been a longtime veteran of the state's craft-beer scene, and recently helmed Red Rock Brewing Co. Templin's approach to beer has always been to keep it simple—no matter how complicated the recipe can be. It's that straightforward approach to brewing that led me and many others to believe Templin's time at Red Rock would culminate in a lifelong career. But he and his family had other plans.
"I didn't want to be that guy that always thought, 'What if?'" Templin says right out the gate. "I mean, what's the worst thing that could happen? I could go broke, right? That's not that bad," he says. "If it all crashes, I'm sure I could find someone to give me a job washing kegs." Templin's Zen attitude doesn't just apply to his life philosophy, but also to his brewing. As we walked around the burgeoning brew space, I couldn't help but notice there was a lot of money being spent on the Tempilin Family dream. "It's expensive to do it right," Templin proclaims. But what exactly is "right?" "It's all about time, consistency, not trying to be macho, pretending to be the cool kid on the block," Templin muses. "Just make drinkable, consistent beer like people have been making for thousands of years. That's all I want to do."
Who can argue with an attitude like that? A good disposition is one thing, but if you don't have beer and atmosphere to back it up, how are you going to get asses on those stools? "We've got 30 different recipes that are all new," Templin boasts. "I don't want to remake beers that I've made in the past; my customers deserve better than that." Part of Templin's recipes draw on his love of German beers. "My heart has been with German lagers for most of my brewing career," he says, perhaps acknowledging his own Germanic heritage. "Mostly, it's because I think those are the hardest beers in the world to make," he says. And he's right. Most brewers I talk to give the same response. The in-house selection, however, will look past Deutschland. "We'll always have the traditional ales—porters, stouts, pale ales, etc.," he says. "But we're also going to make what the people want. If you want a chocolate pale ale, let's discuss it."
The brewery Templin designed is well thought out, with a dedicated bar for the all-important imbibing time, a state-of-the-art brewery with canning line and a barrelhouse for aging beers and hosting special events. So, when will it be ready? "When we're ready," Templin says. "The first time you try our beer is the most important time for me. If I miss the mark on your first visit, there's a chance that I may lose you forever, so the beer has got to be perfect."
Once officially launched, the Templin Family Brewery will produce beers in a wide range of alcohol levels in draft and 16-ounce cans. Look for the opening in late autumn in Salt Lake City's exploding Granary District. Till then, as always, cheers!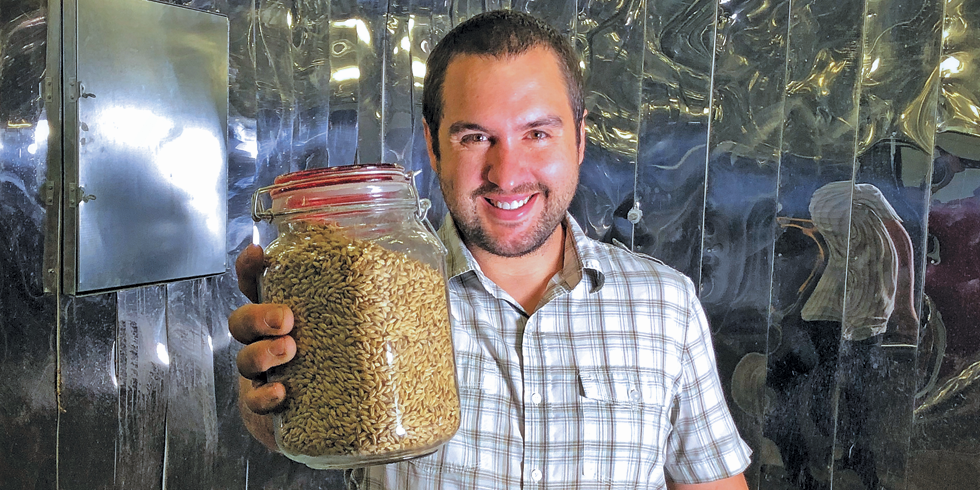 Fertile Ground
Solstice Malting Co. puts the "craft" in craft beer.
By Mike Riedel
Consumers like things local. No matter if it's bread, cheese or sausage—if they can get their paws on that homegrown goodness, their tables and tummies will be in territorial bliss. Beer is no exception. Right now, craft beer is huge; people can't get enough of brews made right in their own neighborhoods, and that behavior has fueled a local-beer renaissance never before seen in our little corner of the universe. One local guy has found a way to make those civic-minded suds even more provincial by malting the grains right here in the 801. James Weed, owner and head maltster of Solstice Malting Co., hopes his Old World methods will enhance the local beer scene.
A finance guy by trade, Weed, pictured, enjoyed success as a stockbroker and investment advisor. Still, he yearned for something more. "My wife said that I needed a hobby, so I found home brewing," he reminisces.
As often happens with perfectionists, that first dip soon became the tip of the iceberg. "Eventually, I began growing my own hops and even started malting my own barley," Weed notes. Trust me, as someone who has tried this in my own kitchen, malting is a huge pain in the ass. "I wanted to look into more efficient ways of malting my grains," Weed says. "Then I came across the North American Malting Guild and I found a few companies that supported making malt on a local level." Weed then decided that malting was his game and Utah was fertile ground to begin.
It was no small feat. As far as I can surmise, there has only been one malting plant in the state's entire history: the Becker Brewing and Malting Co. For 75 years, Becker operated along the banks of the Ogden River, weathering Prohibition and two world wars. Sadly, production costs and competition from larger breweries forced the once-bustling operation to shut its doors. "Nobody in Utah has ever tried this after they closed," Weed says. "I spoke with members of the Becker family and they said the malting part of their business shut down around 1953. I want to bring the malting industry back to Utah."
But what is malting? Essentially, it's the process of germinating and drying the grain. In the germination process, starches in the grains begin to convert to sugars (this is where the fermentables in beer come from). "The trick is to stunt that process by kiln drying," Weed says. "Different flavors can be achieved by changing the drying/toasting schedule, and that's how it's basically done." Weed takes that old-school process a step further by "floor malting" the grains. "I basically spread the wet grains out in a large climate-controlled room and allow the germination process to take hold until it's done," he explains. "It's the same way breweries and distilleries have been malting grains for centuries."
Solstice Malting Co. churns out about four tons of malt a week. "That may sound like a lot," Weed warns, "but compared to the big guys? They'll do more in one batch than I'll do in an entire year."
That's fine by us. We like our batches small and our comfort food and drinks homegrown. For now, Weed is producing base malts for local breweries. As revenue builds, he'll look into buying a roasting machine that'll be able to produce malts that will flavor darker and more rounded beer styles. If you'd like to sample some of the most locally made beers around, look to Squatters, Proper and Strap Tank breweries (to name a few). Their small-batch beers currently feature Weed's homespun malts, thus solidifying the craft in Utah craft beer.


Roll out the Barrel
Brewers across the land are ditching kegs for something a tad more refined.
By Darby Doyle
Brewers and distillers have a lot in common. Almost every distiller I've met has spent some serious time homebrewing beer. And the distiller's mash—basically the different types of grain that go into a particular booze recipe, mixed with yeast and water—is essentially beer that'll go into the still to become booze. Look no further than SLC's own Waterpocket Distillery (2084 W. 2200 South, waterpocket.co) for a collaboration using Belgian White IPA from local Toasted Barrel Brewery (412 W. 600 North, toastedbarrelbrewery.com) to make a unique beer schnapps.
Schnapps made in Utah! What a time to be alive.
Historically, brewers and distillers have utilized wood barrels to age and transport their respective spirits.
A bit about the barrel: Although much of whiskey's flavor comes from the mash recipe and type of yeast used in fermentation, a big chunk of what you taste and see in the final product comes from the wood barrel itself. As whiskey ages, alcohol soaks into the wood, and that back-and-forth relationship between the wood's vanillin and tannins and the liquid creates whiskey's distinct flavors. It imbues the amber color versus the "white dog" colorless base spirit that originally was poured into the barrel. Oxygen also comes in to play. As the spirits slowly evaporate over time, a greater percentage of oxygen enters the barrel, taking the bite out of whiskey, mellowing and rounding it out. Bourbon, for example, must be barreled in charred new (never-before used) American oak, and it's believed that the carbon from bourbon barrels' heavy original char helps filter and soften the whiskey, as well.
And, yes, if you're thinking the bourbon industry goes through a helluva lot of brand-spankin'-new barrels if they're disposing of them after one use (even though that might take anywhere from two to 25 years), you'd be right. Those once-used barrels go out in the world to age Irish whiskey, Canadian whisky, rum and malt whiskies of all stripes. More to our issue: Quite a few of 'em are used by the beer industry. Check out local options like Wasatch Brewery's Bourbon Barrel Polygamy Porter, or Red Rock Brewery's Furlong Bourbon Barrel Aged Stout. Epic Brewing has incorporated several barrel finishing iterations in its program, like the Triple Barrel Big Bad Baptist (Imperial Stout aged in both rum and whiskey barrels, with aged coconut and Columbian coffee beans aged in fresh whiskey barrels—hot damn!) and Whiskey Barrel Aged Barley Wine, an English-style Ale.
So, some things to keep in mind when you hear the term "barrel-aged." Every time a used barrel is filled again, that back-and-forth wood absorption/oxygen transfer saps some of the barrel's potency, but it also adds back into the wood staves whatever is added next—whether that be sherry, beer or another type of whiskey. Some barrels might house many types of spirits before they start to fall apart and become someone's garden planter box. Breweries keep this trend of diminishing flavor returns (or, to spin it another way: increased subtlety) in mind when they're using whiskey barrels for aging, maybe starting with a heavy stout for the first round then refilling with lighter styles in subsequent uses.
In a delicious turn on the trend, local grain-to-glass booze-maker Sugar House Distillery has collaborated with a couple of Utah breweries on its Boilermaker series of beer barrel-finished bourbons. While it's not a new concept—check out the tasty Caskmate series from Irish whiskey magnate Jameson—it's always exciting to see more local options available on the shelf, and both of these 92 proof bottlings showcase some pretty bold ambition that's paid off in badass flavors. The No.1 Boilermaker used SHD's housemade bourbon and finished the booze in Uinta Brewing Co. Cockeyed Cooper beer barrels. Offering No.2 took the same small batch bourbon base and entered it into used Epic Brewing Smoked & Oaked barrels. "Over the years, many of our barrels have migrated to local breweries. The Boilermaker series completes the circle," SHD owner James Fowler says.


Designer Brews
Diving into the look of 5 soon-to-be iconic brews.
By Ray Howze
Breweries are hip these days. That shouldn't be a surprise to anyone, especially if you see someone around Salt Lake City wearing swag from one of the area's newest brewhouses. But the logos they parade involved some careful thought—and even a few trips back to the drawing board.
Here's a look at five Salt Lake City brewing operations and some insights into why their emblems look the way they do: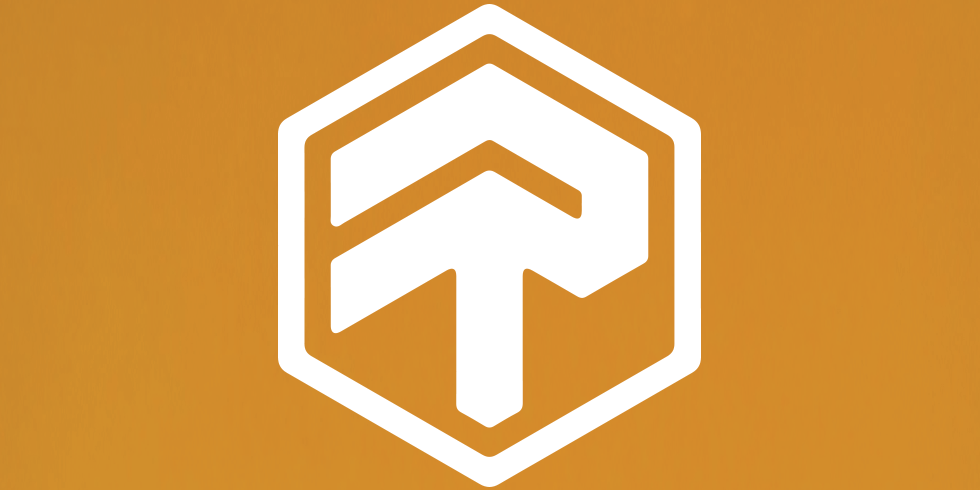 1. Roha Brewing Project
The folks at Roha Brewing Project (30 E. Kensington Ave., 385-227-8982, rohabrewing.com) deal in cans, and wanted to create something with an "outdoorsy feel," according to co-owner Rob Phillips.
But they also had and education-based focus—teaching consumers about its brews—and pushed for a design that involved both.
"We started with this concept of a scientific, hexagon shape that represented the alcohol chemical build, and it looked way complex and confusing," Phillips says. "But it had this hexagon shape in it and we thought, 'Hey, we kind of like that.'"
As a result, Roha ended up with its tree-like logo placed inside a hexagon that wraps on the can nicely. Phillips says they had a number of other options, including one reminiscent of REI's logo, but wanted something simple and a design that could eventually stand on its own.
"Someday, as our brand develops and grows, that symbol alone will represent Roha," he says. "We wanted that simplicity."


2. Kiitos Brewing
Speaking of logos that can stand on their own, Kiitos Brewing (608 W. 700 South, 801-215-9165, kiitosbrewing.com) and its president, Andrew Dasenbrock, have developed one of the area's most recognizable designs—the blue circle with a "K" inside.
The symbol invokes a look and color scheme similar to the Finnish flag—Dasenbrock's family emigrated from Finland—and it was almost immediately noticed when the company opened in 2017. As Dasenbrock tells City Weekly, his brewing operation wasn't even open a week when he walked into a bar in Park City wearing a hat emblazoned with the logo and a customer asked if he was with Kiitos.
At that point, he says he knew they found something that worked. But it wasn't easy getting to that point, despite how simple the brand might appear. In the company's initial stages, Dasenbrock and others spent nearly 100 hours poring over various looks, crossing off some and circling others they liked. They even considered a rendition of the stonework on the outside of Helsinki's train station, but eventually, settled on the "K."
"I'm a logical person, I like ones and zeros," Dasenbrock says. "And I'm not that great at [design], but we did some mild tweaking on it and I've been in love with it ever since."
If you've noticed some animals on Kiitos' cans, those are creatures found in Finland, including endangered ones such as the Saimaa Ringed Seal. Dasenbrock hopes to eventually partner with a wildlife conservation group.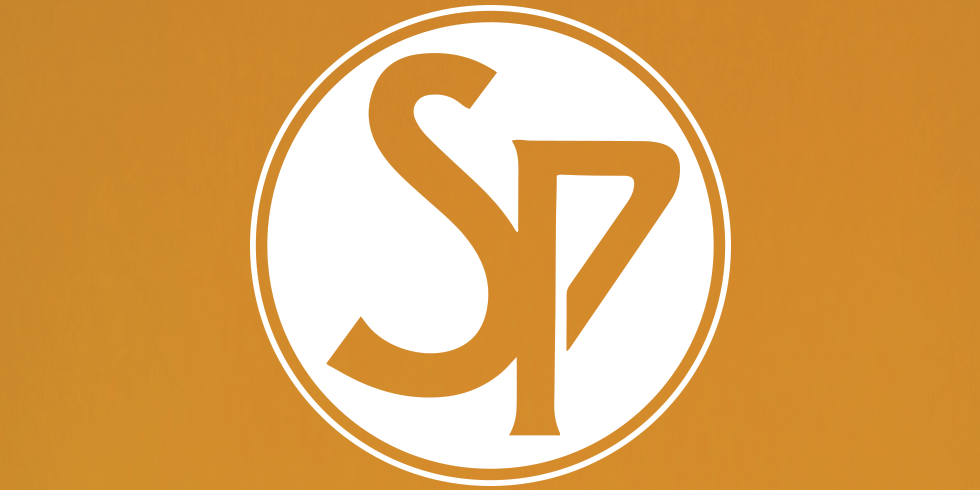 3. Shades of Pale Brewery
Shades of Pale Brewery (154 W. Utopia Ave., 435-200-3009, shadesofpale.com) has been around for nearly a decade, so it's no surprise the company's logo is familiar to many Utahns. But that doesn't mean is can't use an update. General manager Adam Wiggins says they're currently undergoing a rebrand they hope to fully unveil next year.
While some plans are still fluid, one change customers might notice moving forward is more emphasis on the word "Shades" instead of its full name. "One word is always better than two. But that won't get lost on them [the customer]. We are always Shades of Pale," Wiggins says.
Shades of Pale still will package its beer in bottles, but instead of the "SP" logo, you might start seeing just the "S" along with Shades Brewing. The company's bottle labels can range from intricate, old-timey art to a more-simple logo and text. They even used to put trail maps on labels but have shied away from that in recent years. But whatever they settle on next, don't expect their beer mission to change.
"We are taking some classic recipes and adding some twists to it—a whimsical flair to it, if you will," Wiggins says. "Our head brewer is a microbiologist that allows us to do that."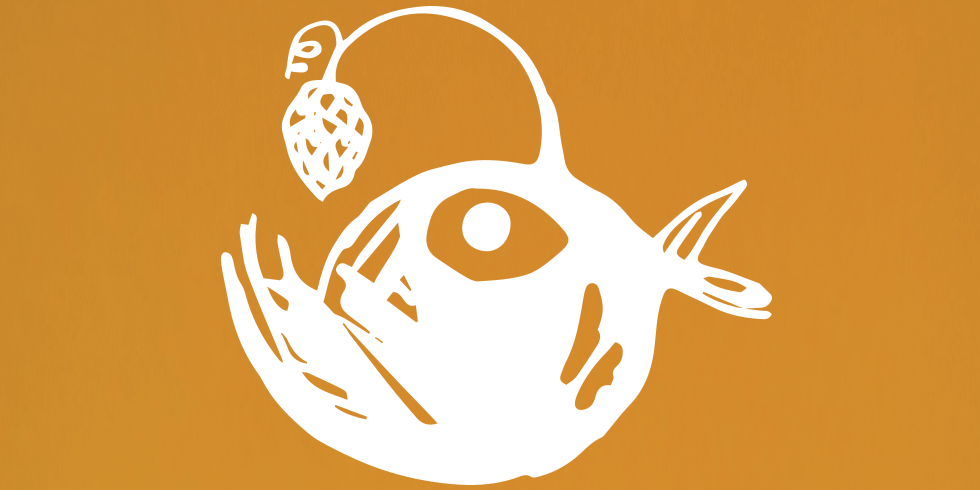 4. SaltFire Brewing Co.
Have you noticed the angler fish on SaltFire Brewing Co.'s (2199 S. West Temple, 801-661-1947, saltfirebrewing.com) bottles? Chances are you have, but look a little closer and you'll see a hop dangling in front of it.
That's just one of the details SaltFire owner Ryan Miller says he loves about the debut look. The newly opened brewery in South Salt Lake has added some flair to the brewing scene with its bottle labels and angler fish.
However, SaltFire almost wasn't SaltFire. Miller says he had a few names in mind, but some were already taken by other breweries around the country.
"Finding a name for your brewery or your beers especially is so hard," Miller says. "They're all taken and copyrighted."
After a lot of "going back and forth" on designs and names, Miller says it was "really helpful to have a lot of people to bounce ideas off of and take the criticism." Eventually, he says, he just had to settle on one—and it's since grown on him. When it came to the actual name, he says it not only originated from the city's name, but from other practices, such as a method of firing pottery known as salt firing.
"You can put the pottery in the kiln and then you throw salt in there and it creates some really fantastic colors on the pottery," he says.


5. Salt Flats Brewing
If you aren't too familiar with Salt Flats Brewing (saltflatsbeer.com), that might be because the company changed its name from its original RPM Brewing in May. As a brewing company with close ties to the racing world—and particularly, the Bonneville Salt Flats—operations director Jeremy Ford says they wanted to create a new brand that had a stronger local connection.
"The actual logo is supposed to be very simplistic of the reflection of the Salt Flats," Ford says. "The colors are white and black because that's what you see when you're looking out at the Salt Flats."
As RPM Brewing, they mostly operated out of the Garage Grill in Draper, but decided they wanted to get in the distribution business as well. Currently, they have a minimalistic black-and-white logo.
Ford, though, says it might morph a bit soon as they work on a complete branding overhaul. The initial design, he says, was something put together in a "quick, two-week process." They also want to stay connected to their automotive history. Salt Flats' owners previously operated a race team and still own a race car they can drive on the Salt Flats.
"We want to connect a little of our automotive heritage to the local Salt Flats market," he says. "And to emphasize the surroundings we have—a lot of people tend to look east instead of west and there's a lot of cool stuff out there."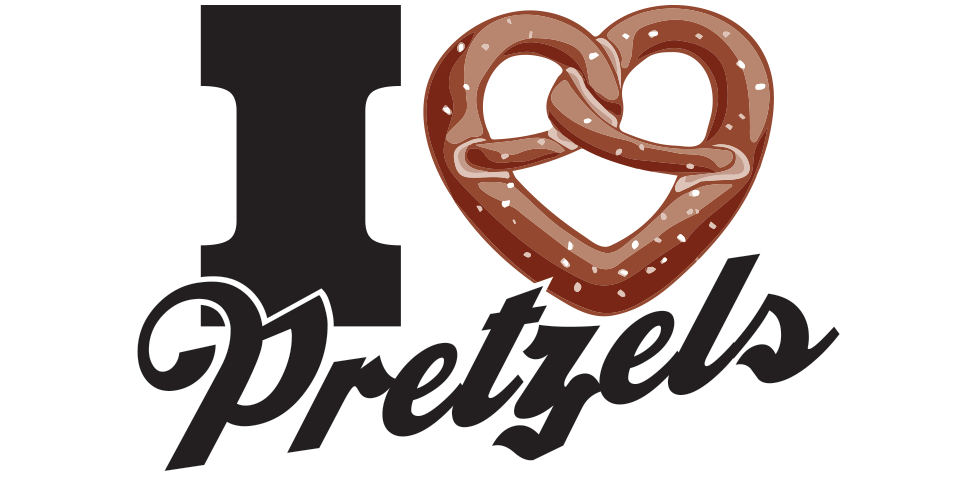 Pretzels: A Retrospective
Despite their unassuming snack presence, pretzels will be here long after we're dead.
By Alex Springer
The pretzel has been around for more than 1,300 years, and there's a lot we can learn from the Robin to beer's Batman. The story of the pretzel is one of conflict, drama and no shortage of divine intervention. Thanks to the salty snack's trademark design, as well as its comforting flavor, it's no stranger to the art of reinvention. It's seen the rise and fall of empires, it's lived through countless international conflicts and it still occupies a pivotal position in bars and beer fests the world over.
Despite the fact that modern iterations of pretzels include braids, rolls, hamburger buns, pizza crusts and even the breading for chicken fries at Burger King, the traditional loopy twists might just be the secret to the humble pretzel's success. Credit for this design breakthrough goes to a group of Catholic monks in Europe—some say they were from Italy; some say Germany—who baked the little treats for sustenance during Lent. Not content with simply rolling the simple mixture of water, flour and salt into sticks or squashing them into balls, these inventive monks arranged their creations into the twisty shape that we know today. According to tradition, the pretzel was designed to look like arms folded in prayer, and the monastic brass liked the fact that the design created three holes that could easily represent the Holy Trinity.
With a design that carried a papal stamp of approval, the pretzel became a popular proselytizing tool for the Catholic church. Monks would distribute pretzels to their younger pupils for correctly reciting prayers, and pretzels became one of the primary tools that clergy would use to feed the poor—the pretzel's design reminded the recipient of things spiritual, while the doughy twists provided physical sustenance.
The pretzel had a pretty sweet gig as a symbol of the church's community outreach, but it achieved rock star status in the early 1500s. A contingent of soldiers from the Ottoman Empire had sneakily dug a series of tunnels beneath the walls of Vienna, Austria, in an attempt to capture the city. A group of monks busy baking pretzels in a monastery basement heard the clatter of the Turks' sneak-attack and sounded the alarm. This effectively prepared the city, whose military fought off the invading Turks. To show his gratitude to the monks and their baked goods, the emperor of Austria awarded the heroes with their own unique coat of arms. From then on, the pretzels' popularity soared throughout Europe. It was immortalized in paintings and sculpture, and became a staple of bakeries all over the continent.
Pretzels eventually made their way to America by way of the European settlers who set sail for the East Coast in the 1700s. Pennsylvania then became—and still is—the heart of American pretzel production. It was there that an enterprising baker named Julius Sturgis created the first commercial pretzel bakery this side of the Atlantic. Popularity of the treat, which would keep its crunch during long ship journeys, soon took off—and a snacking legend was born.
So how did this once-revered symbol of restraint and spirituality become associated with the Dionysian sensibility of beer and breweries? A common theory is that bar and pub owners knew that salty snacks like pretzels made beer go down smoothly and also made customers thirstier. Serving small bowls of pretzels and peanuts became a common practice among barkeeps that saw the cheap, salty snacks as great ways to maximize their drink sales.
While this rudimentary capitalist practice might have brought beer and pretzels together, the bond that formed between them transcends the machinations of these early business owners. Nowadays, beer festivals the world over are incomplete without pretzels in some form or another—though I'm given to understand that pretzel necklaces are akin to going to a concert clad in a T-shirt that features the headlining act, and should be avoided at all costs. Still, I have to admit they have flair.
For those who are looking for gourmet pretzels outside of Oktoberfest, I'd wager that the best around are baked and twisted by the folks at Vosen's Bread Paradise (328 W. 200 South, 801-322-2424, vosen.com). While Vosen's is most well-known for its croliner—a cross between a croissant and a Berliner doughnut—their soft-baked pretzels are the best link to the centuries-old recipe. You know you're getting something of quality because these pretzels lack the uniformity and each is rolled and twisted by hand. They sometimes offer experimental toppings, but usually you can find an original and a cheese pretzel whenever you go in.
The original is everything you need in a soft pretzel. It's got the golden brown suntan of an exterior that is bejeweled with thick grains of salt, and it's perfectly soft and chewy on the inside. Their cheese pretzel lacks the traditional shape, but that's just because the ovoid design works better to capture the layer of post-melt Swiss cheese that fits like a dreamcatcher in between the doughy foundation.
Between the pretzel's surprisingly eventful history and its current role as beer's favorite sidekick, the unassuming, carb-and-salt-loaded morsel is a true renaissance snack. As we go into our upcoming beer-related endeavors, let's not overlook the silent majesty that is the common pretzel.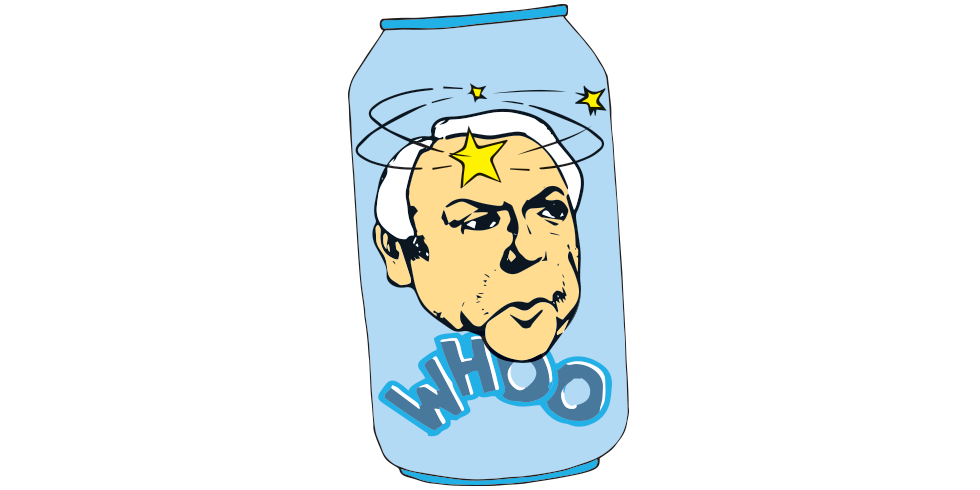 Almost Ales
We take a look at the alarming #FakeBeer trend with these extra hoppy, extra woke, extra bubbly brews.
By CityBeat and City Weekly staff
Orrin'douls
A throwback to Orrin Hatch's senior year at BYU, when the now longest-serving Republican senator in history accidentally took a swig of Coca-Cola, resulting in what he referred to at the time as "the light-headed woozies." Never mind that this is a non-alcoholic brew; one taste and you'll be reaching for your invisible glasses in no time.
Supermarket Stout
This refreshing beverage will undoubtedly quench your thirst, rejuvenate your body and replenish crucial nutrients lost over the course of your hard day at work. Sound too good to be true? This miracle-in-a-can works because, like all beers sold in Utah grocery stores, it's closer to water than alcohol.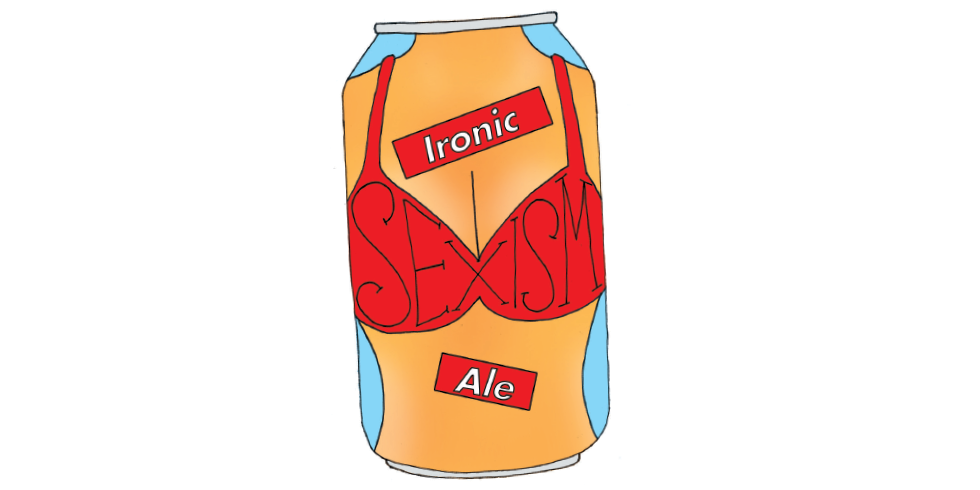 Ironic Sexism Ale
"Don't worry about the label. We're actually very woke. We're just making fun of other beer labels. We totally support women. We actually have a girl employee at our brewery, and she thought the label was cool. It's the beer that matters! Stop being so sensitive! Fuck you then! Eat a dick!"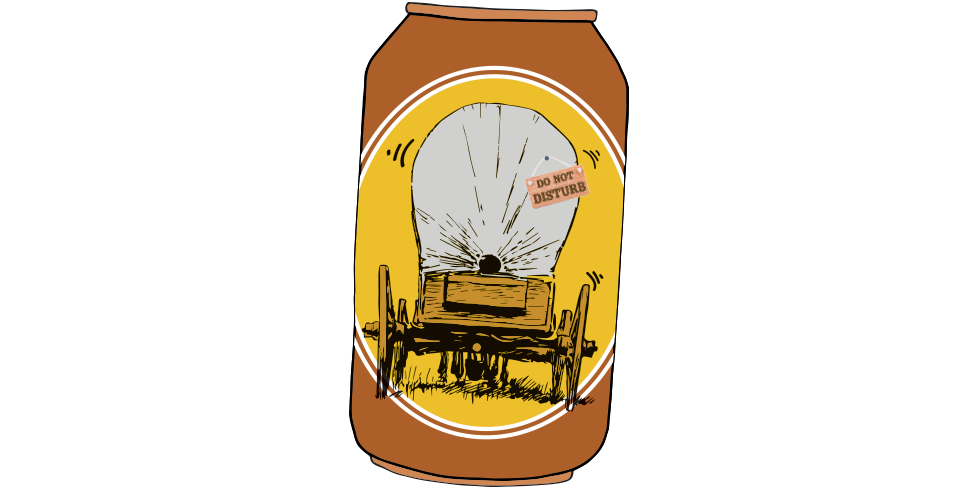 Pioneer Haze
Adjust your bonnet and hop on your buggy to the nearest State Liquor Store to get your hands on this one. A limited-release New England IPA-style offering, the buzz from this aggressively hopped beer will leave you conjuring crazy thoughts—like how women will be eternally pregnant in the afterlife. Comes in packs of 47 cans.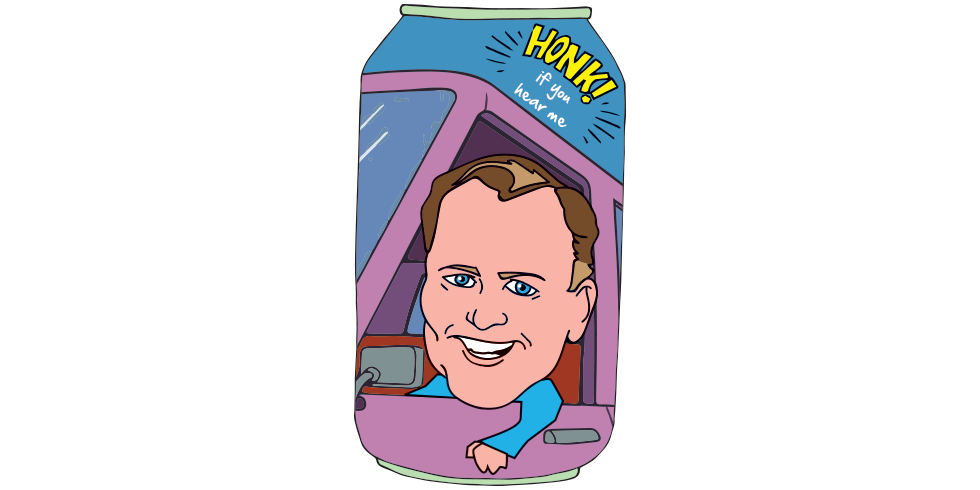 Speaker's Own IPA
Much like Republican Speaker of the House Greg Hughes and the Inland Port Authority, don't let paltry ethics and so-called "laws" get in the way of your dreams and preclude you from drinking this brew. And remember, if you're imbibing, don't appoint yourself designated driver!
Brewery Bubble Burst IIIPA
"This mostly alcohol hop explosion is our last-ditch attempt to one-up the hundreds of other IPAs in town. No really, it's so hoppy and bitter it might actually taste the same coming up as it does going down. Perfect for bearded dudes who like waiting in lines to drink beer. For real though, please drink this or our brewery will fail."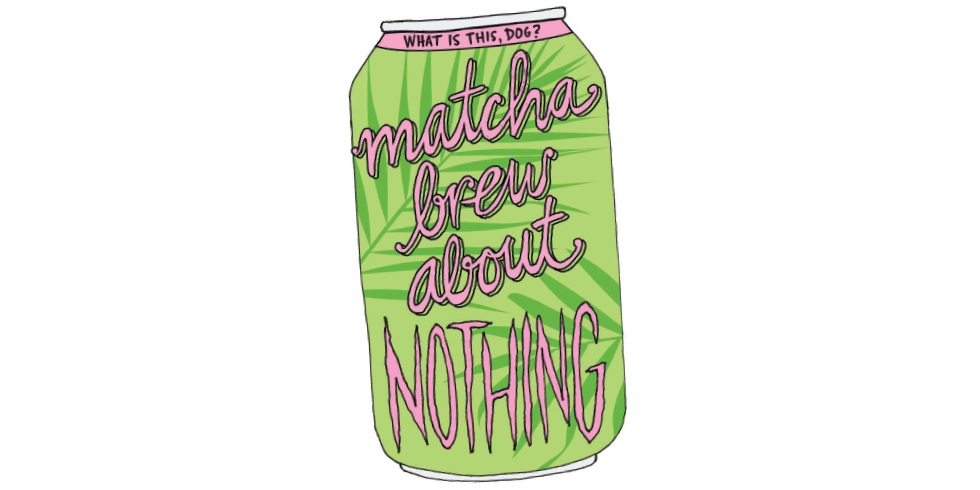 Matcha Brew About Nothing
With a noticeably earthy taste and a selfie-worthy mouthfeel, this beer is rich in antioxidants and catechins. Don't know what either of those things are? That's OK, because they're, like, totally good for you. Like, so what if it tastes like dirt. It, like, totally fights cancer or something.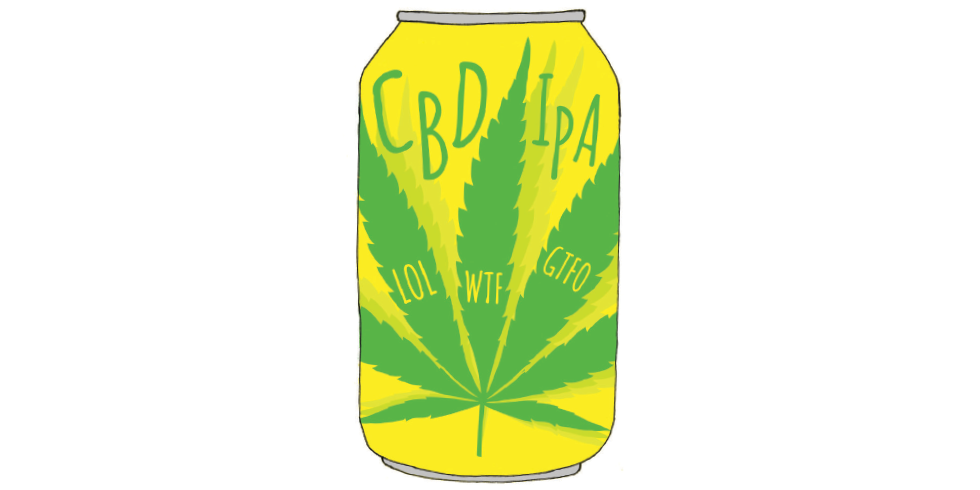 CBD IPA WTFLOL GTFO*
IDK. DGMW, DIY IMO.BTW, BFF, BYOB. ROTFL! K? K.
*Available in limited-release beginning Nov. 7 (maybe).