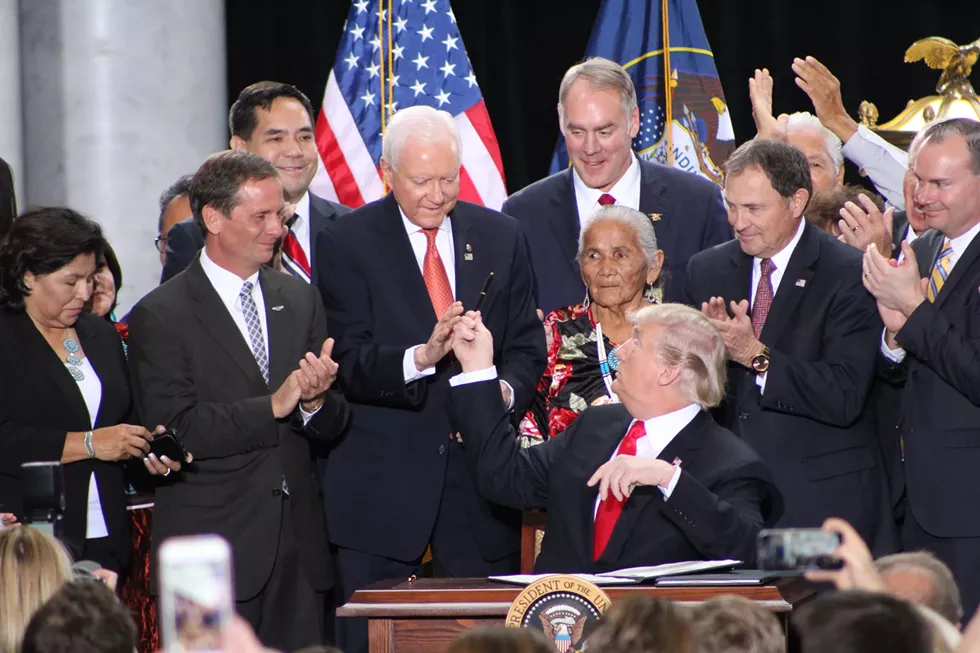 Enrique Limón/FILE
President Trump hands over the pen he used to sign his executive order reducing public lands in Utah to Hatch on Dec. 4.
When President Donald Trump has needed a fighter in his corner, he's been able to turn to Utah's senior senator, Orrin Hatch. Trump said as much on Dec. 4 when he visited Utah for the first time since winning office. But those days are numbered. The long-serving GOP office-holder announced on Tuesday that he's throwing in the towel.
Hatch released a video saying great fighters know when to quit, and his current term would be his last.
"After much prayer and discussion with family and friends, I've decided to retire at the end of this term," he said. "Although I will miss serving you in the Senate, I look forward to spending more time with my family, especially my sweet wife, Elaine."
A prolific senator, Hatch celebrated his record of passing more bills than any other lawmaker, including the Americans With Disabilities Act, the recent tax reform and the American Religious Liberties Restoration Act, which he says "guarantees vigorous religious liberties protections for all Americans."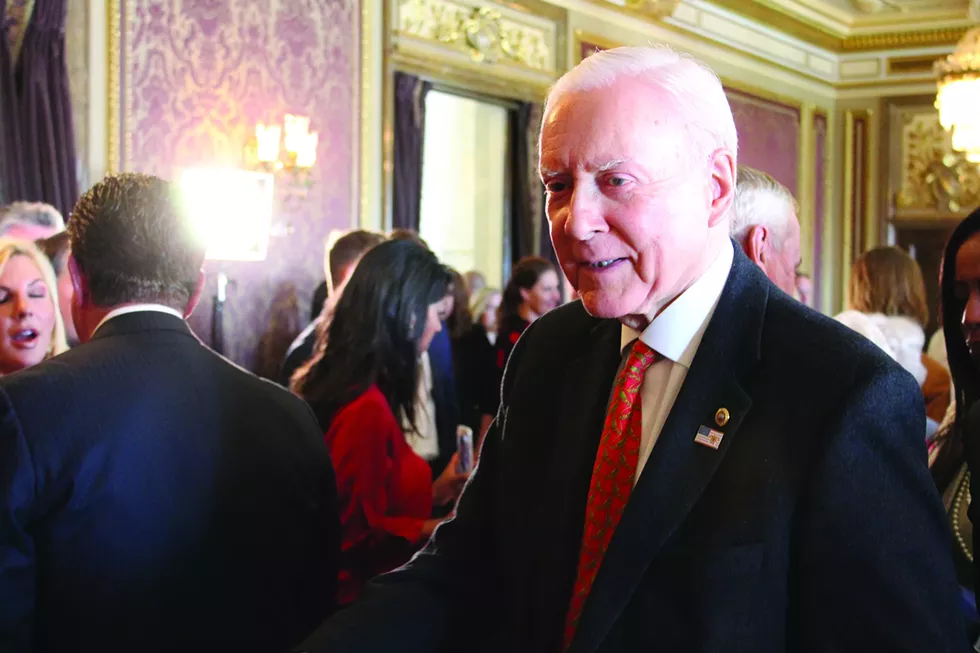 Last year, before Hatch confirmed his retirement, pundits speculated that former presidential candidate and Massachusetts Gov. Mitt Romney was interested in running for Hatch's seat if he retires.
Hatch was first elected to the Senate in 1976. He campaigned on the notion that Congress benefited from fresh blood and new ideas, a refrain that detractors used against him as he continued to serve in the Senate for four decades.