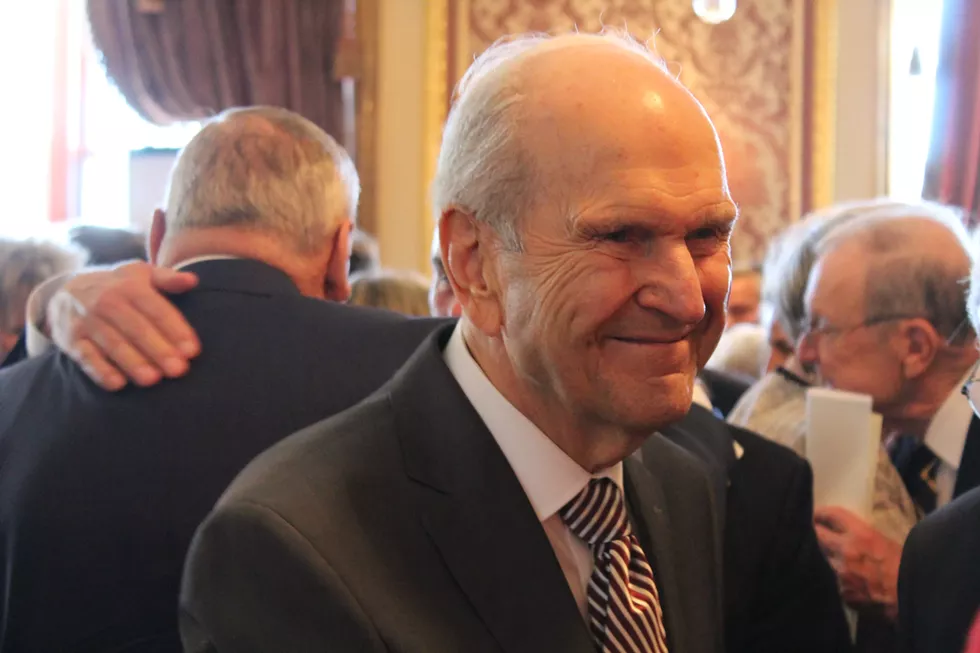 The Church of Jesus Christ of Latter-Day Saints has named its new leader and prophet.
Russell M. Nelson, who has served as the president of the Quorum of the Twelve Apostles since 2015, was named the church's 17th president on Tuesday.
The announcement comes two weeks after its previous leader, Thomas S. Monson, died from age-related causes on Jan. 2 at the age of 90.
Nelson also announced Tuesday that President Dallin H. Oaks, 85, and President Henry B. Eyring, 84, will serve with him as his first and second counselors in the First Presidency, according to a news release from the LDS church.
Nelson, who has served on the Quorum of the Twelve Apostles since 1984, was previously a "renowned surgeon and medical researcher," according to the church. He received his Bachelor of Arts and medical degree from the University of Utah in 1945 and 1947, respectively. He has also worked as a research professor of surgery and director of the Thoracic Surgery Residency at the University of Utah and chairman of the Division of Thoracic Surgery at LDS Hospital in Salt Lake City.
"I declare my devotion to God our Heavenly Father and his son Jesus Christ," Nelson said during Tuesday's news conference. "I pledge to serve them with every remaining breath of my life."
Where Nelson guides the church next on previous controversial topics such as same-sex marriage remains to be seen, but there have been hints.
In November 2015, following the church's announcement that prevented children from same-sex LDS couples from being baptized until they were 18 and labeled their parents "apostates," Nelson proclaimed the policy came as a revelation from God, according to a Salt Lake Tribune article.
Notes of congratulations spread Tuesday following the announcement.
"Heartfelt gratitude for the leadership of President Russell M. Nelson as he takes on the challenges of guiding and directing The Church of Jesus Christ of Latter-day Saints," Gov. Gary Herbert tweeted.
House Speaker Greg Hughes said Tuesday he has the "utmost confidence" in Nelson.
"Russell M. Nelson has dedicated his life to serving others through his work as a renowned surgeon and medical researcher to diligently fulfilling his numerous callings," Hughes said in a statement. "I have the utmost confidence that he will fulfill his new role as president of The Church of Jesus Christ of Latter-day Saints with the same excellence as he has demonstrated time and time again."
Other religious leaders weighed in as well.
Rajan Zed, president of the Universal Society of Hinduism, said in a statement that he hopes the LDS church "would continue and expand its efforts at interfaith outreach, promoting religious liberty, partnering with other faiths on universal values and issues of common interest aimed at improving the human condition; and fostering relationships, promoting tolerance and mutual respect, and building trust with other religions/denominations despite doctrinal differences."
Born Sept. 9, 1924, Nelson will be the second oldest church president in its history at the age of 93. He's second only to the church's 10th president, Joseph Fielding Smith Jr.,
who was slightly older
at the time he became president in 1970.
<!——EndFragment——>