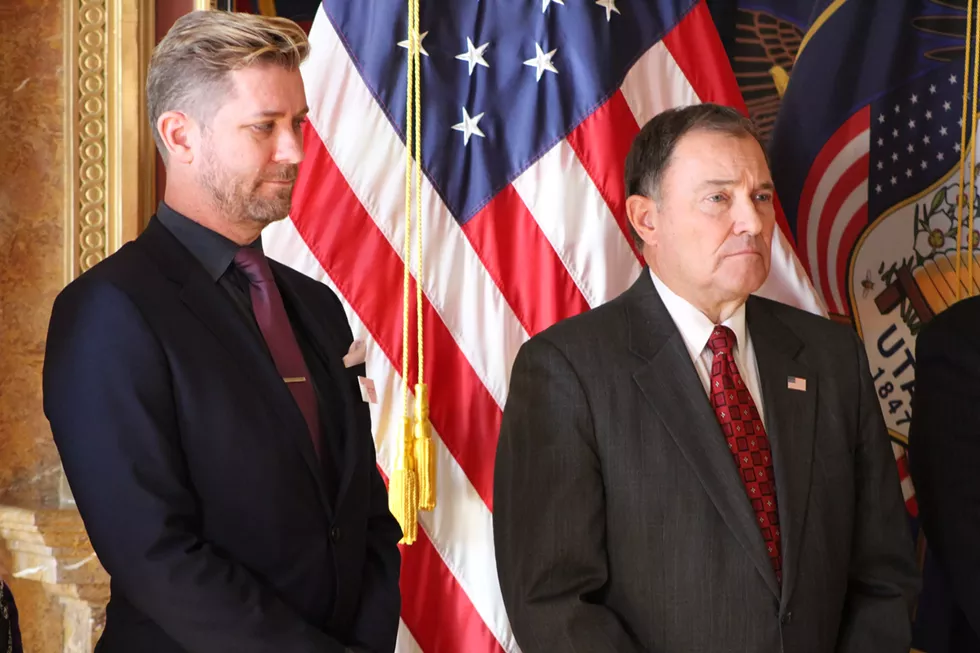 Enrique Limón
Equality Utah Executive Director Troy Williams (L), is one of 12 members of the governor's newly appointed task force.
Gov. Gary Herbert is fond of highlighting Utah's enviable quality of life: it's healthy economy, it's family values and grounded principles. But behind the surface is a dark reality for many of the state's youth who consider or carry out suicides.
The latest statistics—from 2011 to 2015—reveal that suicides of people aged 10-17 have skyrocketed 140 percent. A total of 44 Utah youths killed themselves last year, and suicide has become the leading cause of death in that age demographic.
"It's not only a difficult and tender issue, but it's troubling," Herbert said at a press conference Wednesday at the Utah State Capitol. "The issue of suicide is sometimes difficult to talk about. It's something that we need to talk about and something we need to address and see what we can do to make things better."
In the ornate Gold Room flanked by local luminaries, Herbert announced the state has assembled a suicide prevention task force that will meet over the next month and present a recommendation report to the governor and Legislature by Feb. 15.
"We'll be looking for programs; we'll be looking for tools; we'll be looking for methods to prevent teen suicide in Utah," Herbert said. "So these recommendations will be invaluable in helping us come together and coordinate our efforts and make a change to this trend."
Lt. Gov. Spencer Cox, who was assigned a leadership role on the task force, choked up as he talked about his experience as a bullied teenager, feeling sad and isolated.
"I started to have those dark thoughts about how the world might be a better place if I wasn't in it," Cox said. "Fortunately, I did not follow through on those thoughts."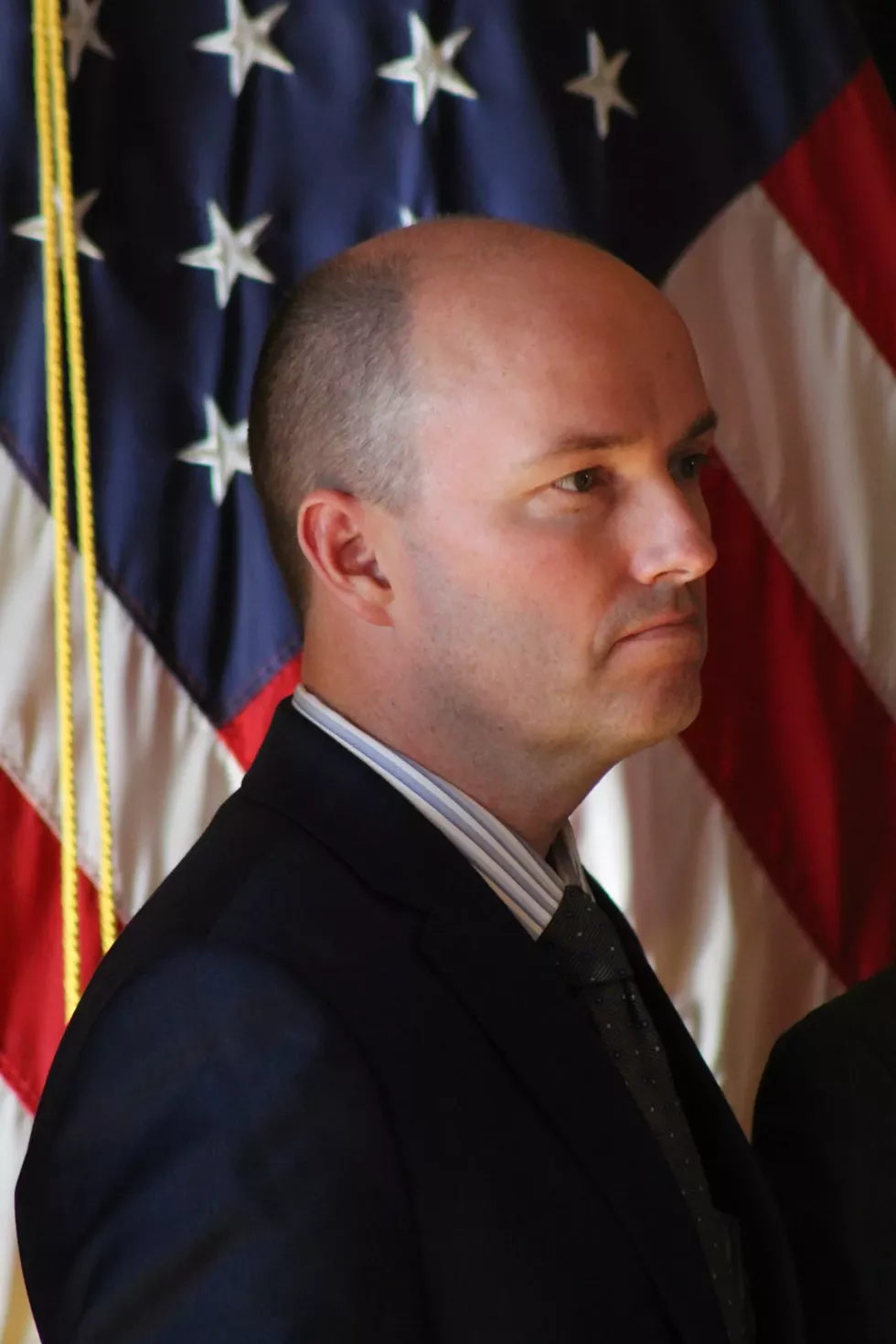 At the time, Cox didn't realize that other students shared similar feelings. An estimated five out of every 30 kids in a classroom have suicidal thoughts, he said, and about half of the state's LGBTQ youth contemplate going through with it.
"We need to be particularly aware of them—and all students—as we work together to find solutions," Cox added. "Everyone needs to know that they're loved for who they are. Everyone needs to know that they are part of the human family and we need you."
In some cases, LGBTQ youth have struggled to reconcile their sexual orientation with their faith. The Church of Jesus Christ of Latter-day Saints has had a rocky relationship with the LGBTQ community, underscored by a controversial 2016 memo that required children of same-sex couples to denounce their parents as apostates before getting baptized in the faith.
Enrique Limón
Elder Ronald A. Rasband
Elder Ronald A. Rasband, member of the Quorum of the Twelve Apostles, was asked to sit on the task force. He told City Weekly after the conference that the church is a willing partner to try to find solutions.
"We know that God loves all of his children," Rasband said. "We're taking that approach first and foremost. That's why we so readily agreed to be a part of this coalition. Our aim is not to draw hard lines in the sand; it's to work in the coalition together, hear ideas, hear expressions. We want to be a contributor to this, not an obstacle."
Equality Utah Executive Director Troy Williams is also a task force member. He and Rasband shook hands after the news conference.
"We are ready to make an impact!" Williams later tweeted, commending his fellow task force members.
Joining Williams and Rasband on the board are representatives from the Legislature, mental health and medical experts, suicide prevention advocates, business leaders and community members.
Rep. Steve Eliason, R-Sandy, enumerated steps parents could take to reduce the risk of suicide in their homes: lock and secure guns in their homes, talk with their children about suicide and to "proactively love your children, no matter what."
"Our children need to know that, and they need to hear it regularly," he said.
Business leader Gail Miller is a sponsor of an anti-bullying coalition, which encompasses a suicide prevention component in its efforts. She also said her life had been affected by loved one's suicide or attempted suicide. "Every child deserves a non-threatening environment where they feel like they belong," she said. "Our homes and our schools should be those safe places."
Herbert said other community members or coalitions can join the task force and help reverse a troubling trend that has surged in Utah as well as other Intermountain West states.
"It is time, in fact, to accelerate our efforts on prevention," Herbert said. "We know efforts have been made and are continuing to be made, but it's time to band together and accelerate and increase our efforts to find out what we can do."