Every January, the parade of hope marches north on State Street. The tiny valley people with cheerful faces trudge past Temple Square and chug up the steep slope to the Capitol, by bicycle and by foot, holding colorful posters and singing, like Whoville Whos on Christmas morning, for clean air, well-funded schools, quality health care and fairness for all. One could be forgiven for thinking the Grinch—perhaps perched on Ensign Peak overlooking Salt Lake Valley from the north—is readying his dangerously overpacked sleigh for delivery of every Utah hope and dream.
The following week, a different procession arrives: the small, pink men in big, black suits. They sit down at desks furnished with MacBooks and cups of Diet Coke. They pray, they say the Pledge of Allegiance, and then they honor the most notable and most recent dead people with a moment of silence.
Then, the Grinch enters the chamber, formally receives the attention of the small, pink men in big, black suits, and sings.
He sings a dreary, methodical anthem that's strangely familiar, as if the Whovillean carols from the previous week were deconstructed and put back together by a team of humorless North Korean information officers:
Utah, O glorious Utah!
Best state in America Land!
Please stay same forever.
Federal nuisance, cease aggression!
At the end of his well-rehearsed paean, all the small, pink men in big, black suits stand and applaud, moved by either accord or by habit.
By this point, it is revealed that Utah is two places, not one. At once, it is both a place of untainted optimism and immovable doctrine, an alluring yet daunting blend of freshwater creeks and jagged mountains. The creek water that trickles down from the cliffs—so cool and refreshing to those Whoville Whos drawing from it—packages mineral traces of vast valleys of opportunity from beyond those foreboding mountains that stubbornly define their boundaries. But the Whos dream not of venturing out to those unseen valleys; rather, they dream of days when the trickle becomes a free-flow. And so, either admirably or naively, they stay with the mountains.
Bitterness inevitably accumulates under the chilly Wasatch shadow. To those taken by shivers, I present an uncomplicated explanation for all of the bewildering eccentricities—the puissant mountains, the putrid melodies, the pink men, the stingy Grinch. There's one simple, incontrovertible fact that places Utah politics squarely in the realm of the comprehendible, if only you hold it up to the inversion-diffused sunlight: Utah's state rock is coal.
Two Sizes Too Small
In 2015, Utah's general legislative session saw an attempt to designate the golden retriever as the state's official "domestic animal." The idea sprouted from the most innocuous of places: a fourth-grade class at Daybreak Elementary School in South Jordan. Their state senator, Republican Aaron Osmond, took the bill to the Legislature, hailing it as "a fun project to partner with these kids to teach them about the legislative process" in The Salt Lake Tribune.
Alli Despain, the students' teacher, hoped that proposing this bill would pique the students' interest in politics.
"Maybe one of them will be a senator someday," she mused at the time.
The first test for Senate Bill 53 was in front of the Senate Government Operations and Political Subdivisions Committee, which is exactly the kind of intimidatingly jargony place you'd send a child's dream to die. And the bill nearly did die—after hearing from Osmond, Despain and a small contingency of golden retriever super-fans (with Despain's students bearing witness), the canine death panel narrowly approved the bill by a 2-1 vote, with three other committee members marked as "not present."
On the floor of the Senate, SB 53 faced further scrutiny. Without getting too technical about the intricacies of parliamentary rules, the bill had to pass two votes in the full Senate after the committee hearing, with the first being essentially a vote to decide whether or not to vote for real. It's the legislative equivalent to, "Let's talk more tomorrow."
The first vote (the vote to vote) was close. Sen. Lyle Hillyard, R-Logan, explained that he preferred cocker spaniels. Sen. Mark Madsen, R-Saratoga Springs, voted "no" because he breeds German shepherds. Altogether, the Senate voted 15-9 for golden retrievers to live another day.
The very next day, in fact, the Senate had their for-real-this-time vote. Hillyard, acknowledging the flack he got for his unabashed cocker spaniel endorsement, clarified that he was voting "no" mostly because he felt the bill was a waste of time—perhaps justifiably so.
Regardless, SB 53 passed by a vote of 15-12. Surely, a never-ending pizza party ensued in Mrs. Despain's class, as even the meekest Cindy-Lou Who sat quietly at her desk and daydreamed about one day becoming a senator.
If you're cheering for our intrepid youngsters of South Jordan right now, here's the point when "bicameral" becomes a dirty word.
It took 16 days for the Utah House of Representatives to get around to talking about the Senate-approved golden retriever bill; they waited until Day 45, the very last day of the general session. Rep. Brad Daw, R-Orem, the House sponsor for SB 53, delivered a serviceable defense of the bill amid snickers and faux dog barks. But Daw perhaps was outdone by a thoughtful—nay, enlightened—speech from his Republican colleague from Lehi. Jake Anderegg implored his fellow state representatives to think not of dogs, but of the children.
"This came from a fourth-grade class that was being taught about our form of government. And their teacher said, 'Let's put it to the test,'" Anderegg explained.
He continued, "Now, we talk a lot about people not being engaged in the process. This is the epitome for why we would want them to be engaged. Not because of the golden retriever but because it teaches them this process."
There's a common understanding among the small, pink men in big, black suits that the public's engagement in their "process" is less than zealous. Anderegg reminded his peers of this, and presented SB 53 as a small token of redemption.
Alas, as they are wont to do, Utah's pink men took a casual pass on redemption. SB 53 was soundly defeated by a 27-43 vote, permanently sending golden retrievers to a farm upstate.
I was sitting in the House gallery when the vote came down. As an occasional legislative reporter and frequent observer, neither the final tally nor the dearth of compassion in the room should have surprised me. I have witnessed literal life-or-death bills dismissed with similar apathy. No one's life hinges on a state dog bill, but it was never about golden retrievers. It was about making sure that the first time a group of 10-year-olds asks lawmakers to pay attention, they don't bark back at them like derisive hyenas. Call it a waste of time if you must, but don't forget that someone else spent a hell of a lot more time thinking about, reading about, talking about and caring about Utah's favorite dog than the Legislature ever had to.
House Majority Leader Jim Dunnigan sang the well-rehearsed, dreary, waste-of-time anthem in SB 53's obituary in the Tribune.
"We have significant issues that need to take a lot of our time and brainpower," Dunnigan said. "Maybe someone could ask themselves if there is anything more important than trying to come up with the state animal."
According to Title 63G, Chapter 1, Part 6, Section 601 in Utah Code, in the section titled "State Symbols," there are 27 items more important than the state domestic animal. Below are a few of the items Utah lawmakers have devoted time and brainpower to designating a higher importance than golden retrievers:
Utah's state cooking pot is the Dutch oven.
Utah's state firearm is the John M. Browning-designed M1911 automatic pistol.
Utah's state vegetable is the Spanish sweet onion.
Utah's historic state vegetable is the sugar beet.
Utah's state folk dance is the square dance.
Utah's state mineral is copper.
Utah's state rock is coal.
A Wonderful, Awful Idea
Coal is a dirty black rock made of old dead things buried in the ground. We dig it up and burn it to stay warm, and it makes the air dirty. It's a necessary evil—increasingly more evil than necessary. If you're a child of unfortunate circumstance, you'll find a lump of it in your stocking on Christmas morning. Coal is the object that replaces hopes and dreams. It's a near-universal symbol of disappointment. And it's the state rock of Utah.
This is helpful to remember, because it rather succinctly explains the frustration and ennui associated with northbound glances toward the end of State Street. Utah is a place made of rocks, in overwhelming varieties of shape, size, color and composition. The whole state is an exhibition of breathtaking sculpture unlike anywhere else on Earth. Impossible sandstone columns and arches of brilliant, tawny orange punctuate the desert vistas of the south. Dramatic, brutish cliffs and peaks of granite, quartzite and limestone pierce the sky in the north. To the west, a mind-melting, flat expanse of pure salt.
And somewhere in the east, buried under everything, is coal.
Of course the state rock is coal. The state's Capitol building might be composed of granite facades and marble floors, but a closer inspection reveals a mile-deep foundation of copper and coal. In the large waiting room outside the governor's office, the largest, most prominent painting is an epic depiction of the Bingham Canyon Mine—one of the biggest open-pit mines in the world. On a clear day, you can see the gaping man-made hole from anywhere in Salt Lake Valley.
For hundreds of hours I've observed those small, pink men in big, black suits bloviate over what's important and what's merely a waste of their time, but I am yet to discover their method of discernment. Golden retrievers are a waste of time, but a lump of coal demands permanent enshrinement in Utah Code? No straight line could ever connect those two dots without defying the laws of reason. So I sardonically revert to this simple fact and apply it as though it's a pure principle of truth: Utah's state rock is coal.
Until recently, I never contemplated the origin of that fact. I had imagined a turn-of-the-century coal baron in a towering top hat cornering a small, pink man in a big, black suit, rumbling to him with feigned incredulousness, "You know what's quite a crying shame? Utah has no state rock! Can you believe it? A gross impropriety, I say!" Thus, the state rock was born.
As wholly believable as that scenario is, it deviates slightly from the real-life story. Just like the state domestic animal bill, the state rock bill purports to originate in one of Utah's thriving state policy incubators: a public school.
In 1991, the children of Castle Valley Center—a school for students with special needs—pitched the idea of making coal the state rock to Rep. Mike Dmitrich, a Democrat from Price. But if you read between the lines—and it doesn't take much time or brainpower in this case—it's pretty obvious that Dmitrich was the true driving force behind the initiative.
In an interview conducted last year for the Utah Division of Oil, Gas and Mining, Dmitrich revealed a deeply personal bond to Utah's coal industry.
"My whole family was coal miners," he told the interviewer. "My dad was actually killed in the Kaiser Steel coal mine. My grandpa got killed in the Bingham copper mine just before I was born. When my dad got killed, I was working on the opposite shift at Kaiser at the time. My father-in-law was a state mine inspector and I have eight uncles, and six of them worked in the mining industry; some started when they were 14 years old."
As a young man, Dmitrich got into college on a football scholarship. After aggravating a shoulder injury, he dropped out of school and, perhaps on instinct, went to work in a coal mine. Dmitrich quit mining after the untimely death of his father, choosing instead to pursue a less hazardous career path: banking. But loyalty to his mining heritage never faded.
Dmitrich was first elected to the Utah House in 1968 when his state senator, Omar Bunnell, encouraged him to run for an open seat. Altogether, he served in the Utah Legislature for four decades. The pro-union Democrat said the coal miners' union "really, basically, kept me in office for a long time."
In 1977, the federal government created the Office of Surface Mining, in part to regulate the mining industry. That's right around the time when Dmitrich decided he was done being a banker.
"I told the mine superintendent of Plateau Mining in Wattis, Utah, 'I think you ought to have someone really track this because it's going to impact the mining industry a lot.' I was in the Legislature at the time, and we talked about it a little bit, so he says, 'Apparently you have someone in mind?' and I said, 'Yeah, me.' So he hired me as a kind of government affairs representative and I worked there for something like 30 years."
Mike Dmitrich, son of a coal miner and raised in Carbon County, was hired as a lobbyist for a coal company—while serving as an elected representative for a coal-mining district in the Utah Legislature.
Flash forward to 1991. The students of Castle Valley Center, apparently clamoring for Utah to recognize coal as the official state rock, compelled Rep. Dmitrich to submit House Bill 95. Dmitrich expediently brought the bill to committee, where it easily earned a favorable recommendation. On just the fourth day of the 45-day general session, Dmitrich presented HB 95 to the full House for a vote.
"I didn't know coal was a rock until this year," Dmitrich said on the House floor without even the slightest hint of irony. He then precisely noted the technical difference between a rock and a mineral. Why? Because the two cash rocks of Utah are coal and copper. Conveniently, copper is a mineral, while coal, by definition, is not. So Dmitrich was somewhat ingeniously laying the groundwork for copper to become the state's official mineral—and it did, three years later in 1994. Here's the best part: Who supposedly lobbied for copper's designation as state mineral? None other than the budding young copper enthusiasts of Castle Valley Center.
As an aside, Kentucky's state mineral is—you guessed it—coal. Their state rock is Kentucky agate.
By a 61-8 vote, Dmitrich's HB 95 sailed through the House. After the vote, Dmitrich shamelessly invited all of his colleagues to tour a coal mine sometime—save for the eight who voted against his bill.
On Day 39 of the general session, Dmitrich's old friend Omar Bunnell helped HB 95 through the Senate with a 22-2 vote. Gov. Norm Bangerter went on to sign the bill into law.
Bunnell retired the next year, allowing Dmitrich to take his seat in the Senate. Dmitrich himself retired from the Legislature in 2008—as a lawmaker, that is. He worked as a lobbyist full-time the very next session.
And that's why our state rock is coal.
Without Any Presents at All
I've thought a lot about Mrs. Despain's fourth-grade Whos since last year. I've wondered how they reacted to the news that golden retrievers were a waste of time. Were they upset? Did they decide to give up on politics? Did they care at all?
"They were kinda bummed."
I talked to Alli Despain in March of 2016, almost exactly one year after the Utah Legislature nixed her students' state domestic animal bill.
"I heard the previous year that another fourth-grade class had changed the state tree, and they had a lot of really good reasons," she told me over the phone. "And I told my kids that, and I was like, 'You guys, maybe we can do something similar to that.'"
Despain and her students really did work pretty hard on their bill. Their assignments included researching other state symbols, researching and writing about potential state domestic animals, and finding out everything they could about golden retrievers and the political process. Despain printed out a generic bill template from the internet and crafted a makeshift piece of legislation based on her students' discussion. She then handed it off to Sen. Osmond, who happily agreed to sponsor the bill.
"They came up with all of the ideas," Despain said. "I only facilitated and typed it in, but really they wrote the entire bill."
With their teacher's humble guidance and enthusiastic support, more than 40 kids contributed to the cause. They spent about a year altogether on it—from the moment Despain got the idea to submit a new state symbol, until the last day of the 2015 general session when the bill was defeated.
Despain admitted that some of her kids were disappointed with the result, but they felt far from dejected.
"They just felt really big. They felt like they could do something, even though they were 9- and 10-year-olds. They felt like, 'Oh my gosh, if we as a class can present a bill and have it go this high in the government, have it go to the Capitol'—they felt like they could do that later in life, easily."
I asked Despain what she personally gained from the experience. She said that she, too, feels like she's learned the value of her voice. She even planned to attend Utah's caucuses with her husband.
"I kinda always wanted to do those things, but ... I don't speak well. I don't feel like I write very well. I really didn't feel like I could make that much of a difference as an individual," she said. "I really feel like it gave me confidence to feel like I could make a difference."
Utah is two places, not one.
It's a Who place, then a place less fun.
It's a home for hope to girls and boys.
But then, to pink men, it's all noise, noise, NOISE!
Maybe their suits are too big, or their hearts too small—
or it could be their aversion to alcohol.
But the likeliest reason that I can cajole
is that Utah's state rock is coal.
But Whos, take solace in this truthful fact:
Even the tiniest voice can still have an impact.
Someone will hear you. Someone will know.
Someday, that little trickle will be a free-flow.
Ryan Cunningham is a Salt Lake City-based writer and public radio producer. A version of this story was previously published on medium.com.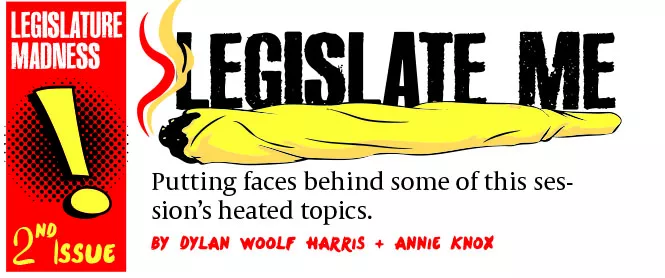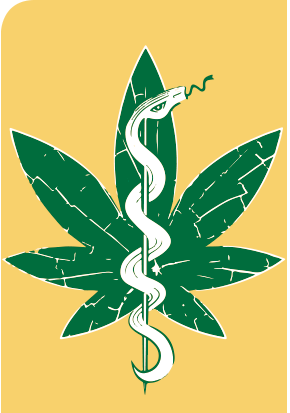 Medical Marijuana
Around 2012, Christine Stenquist purchased a baggie of weed from a street dealer, packed a pipe and lit up. She wasn't looking to get faded, chill out with pals or any other overstated stereotype one might associate with a marijuana smoker.
Stenquist was ill and in pain, and had been for 16 years, starting around the time she was diagnosed with a brain tumor.
Prior to self-medicating with pot, Stenquist downed gobs of prescribed painkillers, but they weren't working. One day, trying to find respite from a crushing migraine, Stenquist visited a doctor who told her she was killing herself with opioids. By then, anecdotal evidence testifying to the healing properties of pot were well known, and Stenquist thought to give it a try.
"I got relief seconds after my second hit and the nausea subsided," she says. "That blew me away."
She's used cannabis—now through a vaporizing machine—ever since.
Last year, it seemed as though Utah lawmakers might legalize cannabis in some form for medical use. Stenquist found an ally in Rep. Mark Madsen, R-Saratoga Springs, but the measures died in the statehouse.
Stenquist believes that the public needs to rethink the connotations it has with cannabis. Growing up in Florida, her dad was a narcotics officer who orchestrated substantial cocaine busts. She's familiar with the anti-drug talking points but argues that narcotics can't all be lumped into the same category.
To dispel marijuana myths and promote an understanding of the medicinal uses, Stenquist founded Together for Responsible Use and Cannabis Education (TRUCE), a nonprofit. Since its founding, numerous residents have contacted Stenquist to ask for her advice. Many want to alleviate lingering maladies but fear that doing so will get them in trouble with the law.
Nationwide, the legality of pot is experiencing seismic shifts. Depending on what state you're standing in, marijuana is legal for recreational use, legal for medical use, decriminalized or strictly forbidden—which is also the federal government's legal stance.
Utah lawmakers will again this year decide whether to join the 28 other states that allow medical marijuana. (DWH)
Air Quality

When wintertime pollution is at its worst, Aaron Lepper doesn't need to step out into sooty air to suddenly feel like he's suffocating. It often happens when he's inside on the couch.
"I'm constantly exhausted. It's not exactly fun walking around your house feeling like you're on the verge of asthma attack just because the air quality sucks so bad," the Clearfield 41-year-old who works in the aerospace industry says. Lepper believes genetics and childhood pneumonia conspired to give him asthma.
The constriction and panic he feels during asthma attacks are likely to happen frequently this winter as northern Utah has been coping with its worst air quality on record. It has Lepper and his wife considering moving to another western state with cleaner air—maybe Oregon, Montana or Washington.
An avid mountain biker who can generally manage his condition in warmer seasons, Lepper believes lawmakers should pass legislation to further restrict emissions from refineries and cars.
"I hate saying that because motorsports are a big love of mine," he says, noting he used to go to racetracks often as a spectator, "but I can't help but think it still contributes to pollution." Lepper says he hasn't written to his legislators yet, but will pay attention to see what they do or don't do this year to clear pollution in the Beehive State.
Utah Gov. Gary Herbert asked the Legislature to fund better monitoring and additional research on Utah's air quality. It's too early to say if lawmakers will invest in the data projects, but some are already calling for them to do so.
"That's a critical request," says Rep. Patrice Arent, the Democrat from Salt Lake City who has advocated for tighter emissions regulation. "Research money is really important."
When the winter inversion is particularly bad, Lepper routinely comes down with bronchitis. But he's more worried about children, including his 5-year-old daughter. She doesn't have asthma yet, Lepper says, but given her genes and the poor air outside her school and home, "we are expecting her to get it." (AK)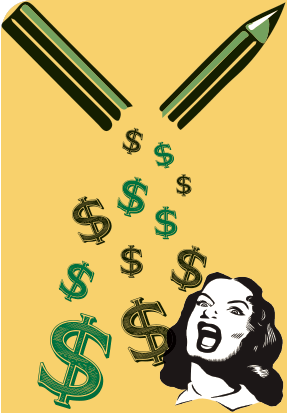 School Funding
Despite Utah's breathtaking mountains, it's not easy to coax out-of-state educators to relocate here. Granite School District Resources Director Donnette McNeill-Waters says some states like Michigan have more teachers than jobs, but Utah's pay scale is a tough sell.
Utah is in the opposite boat: Teaching jobs are available, but fewer people are interested in stepping into the classroom. And high turnover rates have school officials scrambling.
Granite School District, one of the largest districts in the state, lost 11 teachers since the school year began in August 2016. "Some as early as two weeks in," McNeill-Waters says.
The predominant reason cited is that teaching is too hard, she says, and the nominal pay isn't incentive enough for the teachers to forge through the fatigue. Plenty of teachers find weekend, evening or summer jobs to pay the bills, which saps their remaining energy and time.
"When they say to me, 'I can work at Nordstrom and make more money,' it's difficult to keep them," McNeill-Waters says. "They have high class sizes, high stress and teacher-performance pay."
In Granite's 2016-2017 salary scale, a person with a bachelor's degree will see no salary increases in his or her first three years. It won't be until the bachelor holder's sixth year that he or she breaks $40,000. An educator with a master's degree won't break $42,000 until his or her sixth year.
So more and more teachers are looking for a new line of work. And by mid-year, the crop of new teachers has already found employment.
McNeill-Waters says the schools have been creative in covering classes. In some cases, they'll buy out a teacher's preparation period, or try to find long-term substitutes. Classes can be split up and combined with others. None of these are ideal for the school or the students.
Sen. Jim Dabakis, D-Salt Lake City, is proposing to restore pre-2006 income tax for people making more than $500,000 a year. "That would create $278 million in education," he says. (DWH)
Opiate Overdose

In the two decades since emergency room pediatrician Jennifer Plumb lost her brother to an opiate drug overdose, she has prodded lawmakers to do more to prevent deaths from heroin and prescription painkillers.
Plumb heads Utah Naloxone, the group that successfully pushed the Utah Legislature to allow people to get the anti-overdose drug without a prescription. Then she helped persuade lawmakers to allow people who aren't doctors and pharmacists to legally administer naloxone—a development Plumb says is "pretty cool."
It means drug users, friends and family members can have the antidote handy before an emergency happens. They also can call for help without risking drug charges of their own. That's after the Utah Legislature tweaked the state code to grant immunity for people who call 911 to save a friend or loved one from an overdose.
The momentum is continuing. This year, lawmakers will debate a bill that would require doctors to look up a patient's prescription history if they aren't already familiar with it. Advocates hope the additional oversight will help cut down on over-prescribing that can spark deadly addictions. But the crackdown presents another hurdle.
"One of the things that keeps me up at night," Plumb says in an email, "is knowing that heroin use and addiction are increasing rapidly as pain-pill prescribing gets wiser."
The majority of people who die from drugs have a prescription for chronic pain, according to state data. And Utah has had limited success in curbing addiction and overdose from opiates.
A three-year state push to curb painkiller prescription coincided with a 28 percent reduction in opiate overdose deaths from 2007 to 2010, according to data from the Utah Department of Health (UDOH). But the program was not renewed, and the rate has almost climbed to the previous rate since the project expired.
Twenty-four people die in Utah each month from prescription-drug overdose, according to the most recently published data from 2014. That puts Utah in the Top 5 states with the highest rate of drug deaths, UDOH says. (AK)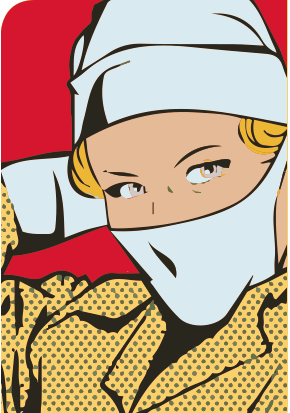 Health Care
It's entirely possible that in a few months David Brooks will be uninsured. Currently, his company utilizes a program that provides a specific tax-exempt stipend so he can shop for health insurance on the federal marketplace.
He says if the marketplace were to vanish with the repeal of the Affordable Care Act, he'd be left to find something else. Worse case scenario, he says, if the mandatory requirement is scrapped, he'll go without.
Pocketing the money he currently spends on insurance would save him a boatload of cash. Nevertheless, he'd prefer not to have to start anew. State lawmakers could be on the hook to determine how to provide subsidies to the 87 percent of Utahns who receive tax credits through the federal system.
"When you have it on the federal level, it makes it easier for everyone to be taken care of," Brooks says. "Overall, ACA is all about the community, not one individual. You have to think broader about everyone else around you. The reason why it's required is so everyone is taken care of."
If Brooks ditches insurance, he will join the thousands in this state without it, some of whom were waiting for policymakers to pass full Medicaid expansion last year.
Instead, lawmakers passed House Bill 437 to cover about 16,000 or so of the 60,000 Utahns in a coverage gap. Experts determined the dollars couldn't stretch that far, though, so the number to be insured was lowered to 10,000 once the federal government signs a waiver.
Michael Stapley, who sits on the Utah Citizens' Council and was president and CEO of Deseret Mutual Benefit Administrators, says the legislative measure was woefully inadequate.
"A fundamental reality is that those people who have health insurance in our economy have someone else contributing or paying for the major cost of that insurance. Those people that are left out do not have anybody that is helping them," he said at a Citizens' Council meeting last year. "It is a virtual guarantee that those people will not have health insurance, ever, unless somebody steps in and helps. We cannot ignore that."
But some policy experts believe Utah will put off tackling Medicaid again to see if Congressional Republicans make good on their promise to gut Obamacare. President-elect Donald Trump has promised to repeal and replace it, but other than tweeting it would be "something terrific," he's yet to detail a substitute plan. (DWH)
Reproductive Health

To Brooke Chambers, Planned Parenthood is like an old friend—a longtime source of support without judgement that is there when she needs it.
The aspiring social worker from Ogden is planning to go to the group's clinics for routine exams and birth control when she loses her health insurance in the coming weeks. Chambers has to quit her job and lose the benefits that go with it in order to begin the 400-hour field placement she needs to get her bachelor's degree. She plans to put her education to use working with adults who have long-term mental illness.
It won't be the first time 25-year-old Chambers has sought services from the family planning organization. As a teenager, she went to Planned Parenthood for birth control because she knew she did not need her parents' knowledge or approval to do so.
"Planned Parenthood saved me then, and I plan on it saving me now," Chambers, who grew up in Clearfield, says.
She is hoping that Republicans in Congress will drop their plan to cut federal funding to Planned Parenthood. And she is encouraged that Utah legislators have yet to file similar legislation this year after a federal appeals court last year kept the money flowing to Utah's branch of the family planning organization.
"I'm hoping Republicans will see that women need services like cancer screenings. Even men go there. It's so important," Chambers says.
The 10th Circuit Court of Appeals rejected Gov. Herbert's August 2015 order to cut the funding from Washington after videos showed Planned Parenthood officers talking about reimbursement for fetal tissue. Herbert said the footage demonstrated callousness on the part of the officers and raised questions about the national group and its Utah affiliate. Planned Parenthood rejected the notion and stopped accepting the reimbursement.
Chambers, for her part, believes the organization might play a more important role in Utah than in other states because it provides sex education to community groups and in its clinics that she says is more comprehensive than the abstinence-only lessons taught in Utah schools.
"I think people need to be educated," she says. (AK)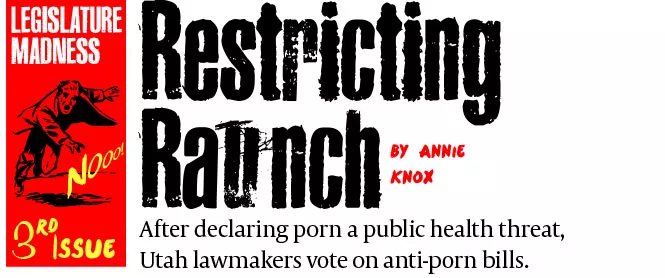 Utah's push against porn is not over.
The Beehive State became the nation's first to declare pornography a public health crisis last year. It is now poised to be the first to open pornography producers to more lawsuits from those who feel they have been damaged by X-rated content.
"All we would do is open a valve in our state code that would recognize this cause of action," says Sen. Todd Weiler, the Woods Cross Republican sponsoring the bill. "We're saying if someone feels they've been injured or harmed," they have grounds to sue.
First Amendment proponents warn against restrictions on freedom of the press and expression, no matter how unsavory. But Weiler brushes off the free speech concerns, saying his proposal stops short of dictating what pornographers can create. The bill has yet to be drafted, but Weiler says it would exempt porn sites that take reasonable measures to make sure only adults could access them.
"My goal in everything I'm doing with respect to porn is focused on trying to protect children and let them be innocent for a few more years," Weiler says, "rather than telling adults what they can or can't do in their own home." Weiler, an attorney, will make the case to colleagues as the legislative session convenes at the Capitol on Monday, Jan. 23.
He hasn't heard from other attorneys or Utahns seeking a streamlined path to sue adult film producers, but believes the opportunity should exist.
Opponents of pornography say it undermines marriages and provokes violence against women, and that it is addictive. But the American Psychological Association (APA) isn't willing to go that far. Watching porn can become compulsive, the APA says on its website, but research has yet to show it can result in addiction.
Rep. Brian King, D-Salt Lake City, thinks there's a better way to prevent children from turning to porn and what he says is its tendency to "provide an unhealthy, unrealistic picture of what sexual relationships should be like." This year, King plans to revive a bill to allow lessons on healthy relationships and sexuality in Utah schools. Lawmakers last year voted down a version allowing comprehensive sex education to replace abstinence-only lessons.
"I think, if anything, leaving kids in the dark increases the likelihood that, out of frustration or curiosity, they're going to turn to other sources of information," King says. They might turn to friends, parents or others for answers, he says, but "sometimes it will be porn."
King believes the law already allows people to sue on the grounds Weiler wants to knit into state code.
Weiler's proposal comes eight years after a Harvard University economics study named Utah as the state with the highest per-capita porn consumption, with a narrow lead over Mississippi. Neighboring Montana, on the other end, had the lowest rate of people buying online porn.
Last year, lawmakers passed a symbolic measure declaring porn a health crisis, and Republican Gov. Gary Herbert signed the bill. Tennessee's Legislature currently is considering a similar measure.
The Free Speech Coalition, a porn industry trade group, called the Utah move "an old-fashioned morals bill, not founded in science. The measure drew ridicule from late-night shows, bloggers and the public. But Weiler says he has received calls from several people thanking him. Those people include a Davis County mother, a pastor from Indiana, and a man from South Carolina who told Weiler he was putting his life back together after his penchant for porn caused his wife to leave him.
Weiler also proposes another law that would boost public libraries' digital defense against pornographic pictures and videos. He says he knows of a dozen libraries in the state that don't have the budget to upgrade their Wi-Fi to block obscene images. He estimates the bill will set aside a pool of $50,000 to equip the public buildings with the proper software.
The sentiment is shared by the governor's office. In his budget proposal, Herbert asked lawmakers to set aside a separate $50,000 for the private nonprofit Utah Coalition Against Pornography.
The Utah Librarian's Association did not return a call for comment. Weiler says any step reducing youngsters' ability to consume porn is a good one.
"I just I'm kind of horrified at the thought that this is going on out there." Weiler says.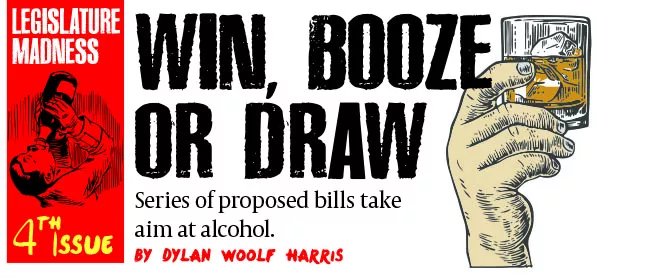 When time seems to tick away at a speed you can't process, or when you realize it's difficult to follow tortuous prattle, or when you're smacked with an irrevocable urge to vomit, you might be drunk off your rocker.
But you're probably at the Utah Legislature.
It's only fitting, then, that bills governing alcohol take stage once again as we head into the legislative session. But these laws don't just touch the lushes among us. They impact tourism, safety, money and health. They demonstrate the balancing act between government and free market. They also raise questions about how much influence a teetotal religion has in a secular statehouse.
So, pay attention this session. And hope that your stein, flute or shot glass (or abstain if you so choose) can sustain you for the next 45 days.
Cash
Those long liquor store lines bedeviled booze-shoppers this past holiday season and provoked cursing from procrastinators—but at least they lit up legislators' eyes with dollar signs.
Utah liquor stores brought in more than $405 million in sales the last fiscal year after taxes. That means that if every man, woman and child in the state went out and purchased a $99 bottle of cabernet sauvignon today, it still wouldn't come close to hitting the dollar amount the Department of Alcohol Beverage Control raked in. Money is sent back into government coffers.
We booze hounds are a cash cow.
The Al Caponian stranglehold on the market is incentive enough for Utah to protect its lucrative booze monopoly from the free market's invisible hand. But that doesn't mean the budgeting can't be tweaked.
State Sen. Karen Mayne, D-West Valley City, is introducing a bill that would allow the DABC to retain 15 percent of its profits.
"It's a retail store, so treat it like that," she says. While admitting it's probably too low, Mayne says 15 percent would be palatable to the Legislature.
Currently, the state allocates a set number of dollars each year for the DABC. This ties the hands of store management, however. It's tough to give meaningful raises to store employees, for example, if it's unknown whether money will be made available in the following year's budget.
Mayne says this has inevitably led to problems within the stores, including low morale and high turnover rates. Starting full-time wage in all stores is $10.25 an hour plus benefits, except Park City and Moab where it is $12.24, according to the DABC.
Sen. Jerry Stevenson, R-Layton, is working on a competing bill that would set aside $750,000 for the department. This money would offer stores some flexibility.
"They would have that in order to put out fires, so to speak," he says. "There're some great employees who work for DABC and they work for low wages."
For the upcoming year, Gov. Gary Herbert has recommended funding $49 million for the DABC, a $2.5 million bump from the recommendation last year.
DUI
Surely this year's most noticeable alteration to an alcohol law proposes to lower the legal driving limit from a .08-percent blood-alcohol level to .05. Under this law, drivers will have to be extra careful with the amount of alcohol they consume.
Rep. Norman Thurston, R-Provo, is the bill's sponsor. In his research, he discovered that 1 out of every 6 drunken driving fatalities in the state occur in situations where a driver had a legal amount of alcohol in his blood.
"The reality is that it's not OK to drive [with a .08 BAC]," he says. "It might be legal, but it's not OK."
No other state in the U.S. has a blood-alcohol content limit lower than .08 for general drivers, and it would seem this would set Utah apart yet again as a place with quirky liquor laws. Thurston doesn't see it that way. Worldwide, he notes, .05 is a common limit, and U.S. commercial licenses often hold drivers to a standard of .04.
But could a .05 deter out-of-state visitors?
Scott Beck, president and CEO of Visit Salt Lake, doesn't expect tourism to swing one way or the other. Whether Visit Salt Lake sides with Thurston will depend on the police.
"In terms of alcohol level, we've always found it best to follow the advice of our law enforcement community," he says.
3.2
For some reason, 2016 felt like a knock to the gut that could only be remedied with a bottle of suds. So, bottoms up.
The good news for a fraction of Americans—namely Oklahomans—is, thanks to this latest election, they soon (2018!) won't have to drink two-and-a-half frosty cans before they start to get their buzz on. That's because Sooner State voters did away with the prohibitive constitutional rule requiring beer sold in its grocery stores be 3.2 percent alcohol.
What's an Okie's business gotta do with Utah laws?
The number 3.2, of course, represents to Utah beer drinkers a stodgy rule. The Beehive State is one of only a few places where grocery stores are restricted to selling beer that consists of 3.2 percent alcohol by weight—or about 4 percent by volume.
Like a gawky guy planted obstinately on a bar stool, Utah looked up to find itself among a few other outcasts. But last call eventually comes, right? Speculation swirled that Oklahoma's vote could lead to changes in Utah.
As the 3.2 market shrinks, national manufacturers won't have incentive to brew it, the thinking goes. One such manufacturer, Anheuser-Busch, sent a statement to ensure that they weren't going to stop producing beer fit for a Utah grocery store.
"Anheuser-Busch is also a proud member of the Utah beer community and has provided Utah beer drinkers with their choice of beer, regardless of the alcohol content, for decades," it reads. "Ultimately, our focus is on the customer and we are prepared to continue to provide Utah beer drinkers with the products they demand."
But the Utah Beer Wholesalers Association is leery that once Oklahoma's law kicks in, followed by a similar measure in Colorado, that attitude could change. Nationally, 3.2 percent beer comprises about 1.8 percent of the market, Wholesalers Association President Jim Olsen says. Of that sliver, almost 60 percent goes to Oklahoma and Colorado.
Brewers will have to decide whether they can "economically afford to shut down our lines, to flush the lines, to redo the packaging for less than 1 percent of the total beer consumed," Olsen says.
He is urging lawmakers to change the legal limit from 3.2 percent alcohol by weight to 4.8 percent alcohol by weight, which would equate to about 6 percent by volume. He chatted with Sen. Stevenson regarding these changes.
Stevenson, however, prefers to wait on the proposal. "My guess is that's next year or some point later," he says.
Zion Curtain
Razzing 3.2 beer is like a faint guffaw compared to the derision some target at the so-called Zion Curtain. This law requires certain establishments create a barrier that hides the bar from patrons' vision. It's designed to save lives ... or something.
Whatever the rationale, executive director of the Salt Lake Area Restaurant Association Michele Corigliano says the Zion Curtain is no good for business, but she's sanguine stakeholders can do away with it and keep the public safe.
"They have been very receptive in knowing that we are all on the same page: We all want to decrease drunk driving. We don't want to have people over-consume and have underage drinking," she says.
Patrons prefer to see drinks being made, she says, and bartenders would rather deal with the customers face-to-face. If those reasons aren't enough, Corigliano argues that public safety should tip the scales. Bartenders are not allowed to sell to an intoxicated barfly, but it's not always easy to tell, and the curtain provides one more barrier they have to get through.
"There are many clues that bartenders have to notice when people are over-consuming. Those clues come from face-to-face contact. When they're behind a wall, they can't pick up the clues and that leads to drunk drivers or people just drinking too much," she says.
Visit Salt Lake also hopes to tear down the curtain.
Sen. Jim Dabakis, D-Salt Lake City, will introduce a bill to topple the Zion Curtain.
"Clearly, there are public safety issues involved with alcohol," he says. "But sometimes we just have stupid, ridiculous rules, regulations and laws that have no effect on public safety—and just make Utah the subject of scorn and ridicule."