Page 2 of 4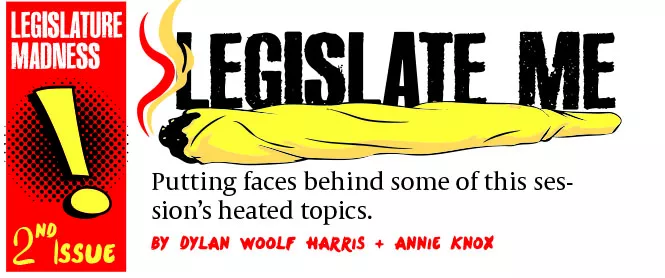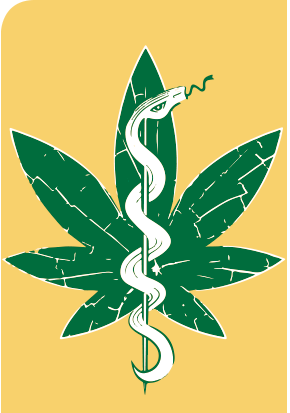 Medical Marijuana
Around 2012, Christine Stenquist purchased a baggie of weed from a street dealer, packed a pipe and lit up. She wasn't looking to get faded, chill out with pals or any other overstated stereotype one might associate with a marijuana smoker.
Stenquist was ill and in pain, and had been for 16 years, starting around the time she was diagnosed with a brain tumor.
Prior to self-medicating with pot, Stenquist downed gobs of prescribed painkillers, but they weren't working. One day, trying to find respite from a crushing migraine, Stenquist visited a doctor who told her she was killing herself with opioids. By then, anecdotal evidence testifying to the healing properties of pot were well known, and Stenquist thought to give it a try.
"I got relief seconds after my second hit and the nausea subsided," she says. "That blew me away."
She's used cannabis—now through a vaporizing machine—ever since.
Last year, it seemed as though Utah lawmakers might legalize cannabis in some form for medical use. Stenquist found an ally in Rep. Mark Madsen, R-Saratoga Springs, but the measures died in the statehouse.
Stenquist believes that the public needs to rethink the connotations it has with cannabis. Growing up in Florida, her dad was a narcotics officer who orchestrated substantial cocaine busts. She's familiar with the anti-drug talking points but argues that narcotics can't all be lumped into the same category.
To dispel marijuana myths and promote an understanding of the medicinal uses, Stenquist founded Together for Responsible Use and Cannabis Education (TRUCE), a nonprofit. Since its founding, numerous residents have contacted Stenquist to ask for her advice. Many want to alleviate lingering maladies but fear that doing so will get them in trouble with the law.
Nationwide, the legality of pot is experiencing seismic shifts. Depending on what state you're standing in, marijuana is legal for recreational use, legal for medical use, decriminalized or strictly forbidden—which is also the federal government's legal stance.
Utah lawmakers will again this year decide whether to join the 28 other states that allow medical marijuana. (DWH)
Air Quality

When wintertime pollution is at its worst, Aaron Lepper doesn't need to step out into sooty air to suddenly feel like he's suffocating. It often happens when he's inside on the couch.
"I'm constantly exhausted. It's not exactly fun walking around your house feeling like you're on the verge of asthma attack just because the air quality sucks so bad," the Clearfield 41-year-old who works in the aerospace industry says. Lepper believes genetics and childhood pneumonia conspired to give him asthma.
The constriction and panic he feels during asthma attacks are likely to happen frequently this winter as northern Utah has been coping with its worst air quality on record. It has Lepper and his wife considering moving to another western state with cleaner air—maybe Oregon, Montana or Washington.
An avid mountain biker who can generally manage his condition in warmer seasons, Lepper believes lawmakers should pass legislation to further restrict emissions from refineries and cars.
"I hate saying that because motorsports are a big love of mine," he says, noting he used to go to racetracks often as a spectator, "but I can't help but think it still contributes to pollution." Lepper says he hasn't written to his legislators yet, but will pay attention to see what they do or don't do this year to clear pollution in the Beehive State.
Utah Gov. Gary Herbert asked the Legislature to fund better monitoring and additional research on Utah's air quality. It's too early to say if lawmakers will invest in the data projects, but some are already calling for them to do so.
"That's a critical request," says Rep. Patrice Arent, the Democrat from Salt Lake City who has advocated for tighter emissions regulation. "Research money is really important."
When the winter inversion is particularly bad, Lepper routinely comes down with bronchitis. But he's more worried about children, including his 5-year-old daughter. She doesn't have asthma yet, Lepper says, but given her genes and the poor air outside her school and home, "we are expecting her to get it." (AK)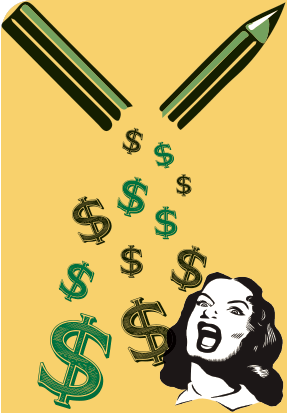 School Funding
Despite Utah's breathtaking mountains, it's not easy to coax out-of-state educators to relocate here. Granite School District Resources Director Donnette McNeill-Waters says some states like Michigan have more teachers than jobs, but Utah's pay scale is a tough sell.
Utah is in the opposite boat: Teaching jobs are available, but fewer people are interested in stepping into the classroom. And high turnover rates have school officials scrambling.
Granite School District, one of the largest districts in the state, lost 11 teachers since the school year began in August 2016. "Some as early as two weeks in," McNeill-Waters says.
The predominant reason cited is that teaching is too hard, she says, and the nominal pay isn't incentive enough for the teachers to forge through the fatigue. Plenty of teachers find weekend, evening or summer jobs to pay the bills, which saps their remaining energy and time.
"When they say to me, 'I can work at Nordstrom and make more money,' it's difficult to keep them," McNeill-Waters says. "They have high class sizes, high stress and teacher-performance pay."
In Granite's 2016-2017 salary scale, a person with a bachelor's degree will see no salary increases in his or her first three years. It won't be until the bachelor holder's sixth year that he or she breaks $40,000. An educator with a master's degree won't break $42,000 until his or her sixth year.
So more and more teachers are looking for a new line of work. And by mid-year, the crop of new teachers has already found employment.
McNeill-Waters says the schools have been creative in covering classes. In some cases, they'll buy out a teacher's preparation period, or try to find long-term substitutes. Classes can be split up and combined with others. None of these are ideal for the school or the students.
Sen. Jim Dabakis, D-Salt Lake City, is proposing to restore pre-2006 income tax for people making more than $500,000 a year. "That would create $278 million in education," he says. (DWH)
Opiate Overdose

In the two decades since emergency room pediatrician Jennifer Plumb lost her brother to an opiate drug overdose, she has prodded lawmakers to do more to prevent deaths from heroin and prescription painkillers.
Plumb heads Utah Naloxone, the group that successfully pushed the Utah Legislature to allow people to get the anti-overdose drug without a prescription. Then she helped persuade lawmakers to allow people who aren't doctors and pharmacists to legally administer naloxone—a development Plumb says is "pretty cool."
It means drug users, friends and family members can have the antidote handy before an emergency happens. They also can call for help without risking drug charges of their own. That's after the Utah Legislature tweaked the state code to grant immunity for people who call 911 to save a friend or loved one from an overdose.
The momentum is continuing. This year, lawmakers will debate a bill that would require doctors to look up a patient's prescription history if they aren't already familiar with it. Advocates hope the additional oversight will help cut down on over-prescribing that can spark deadly addictions. But the crackdown presents another hurdle.
"One of the things that keeps me up at night," Plumb says in an email, "is knowing that heroin use and addiction are increasing rapidly as pain-pill prescribing gets wiser."
The majority of people who die from drugs have a prescription for chronic pain, according to state data. And Utah has had limited success in curbing addiction and overdose from opiates.
A three-year state push to curb painkiller prescription coincided with a 28 percent reduction in opiate overdose deaths from 2007 to 2010, according to data from the Utah Department of Health (UDOH). But the program was not renewed, and the rate has almost climbed to the previous rate since the project expired.
Twenty-four people die in Utah each month from prescription-drug overdose, according to the most recently published data from 2014. That puts Utah in the Top 5 states with the highest rate of drug deaths, UDOH says. (AK)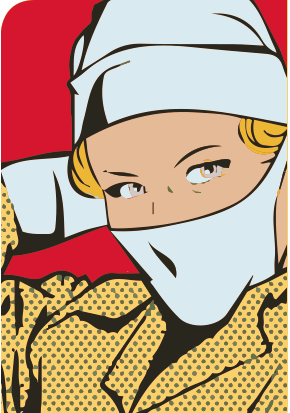 Health Care
It's entirely possible that in a few months David Brooks will be uninsured. Currently, his company utilizes a program that provides a specific tax-exempt stipend so he can shop for health insurance on the federal marketplace.
He says if the marketplace were to vanish with the repeal of the Affordable Care Act, he'd be left to find something else. Worse case scenario, he says, if the mandatory requirement is scrapped, he'll go without.
Pocketing the money he currently spends on insurance would save him a boatload of cash. Nevertheless, he'd prefer not to have to start anew. State lawmakers could be on the hook to determine how to provide subsidies to the 87 percent of Utahns who receive tax credits through the federal system.
"When you have it on the federal level, it makes it easier for everyone to be taken care of," Brooks says. "Overall, ACA is all about the community, not one individual. You have to think broader about everyone else around you. The reason why it's required is so everyone is taken care of."
If Brooks ditches insurance, he will join the thousands in this state without it, some of whom were waiting for policymakers to pass full Medicaid expansion last year.
Instead, lawmakers passed House Bill 437 to cover about 16,000 or so of the 60,000 Utahns in a coverage gap. Experts determined the dollars couldn't stretch that far, though, so the number to be insured was lowered to 10,000 once the federal government signs a waiver.
Michael Stapley, who sits on the Utah Citizens' Council and was president and CEO of Deseret Mutual Benefit Administrators, says the legislative measure was woefully inadequate.
"A fundamental reality is that those people who have health insurance in our economy have someone else contributing or paying for the major cost of that insurance. Those people that are left out do not have anybody that is helping them," he said at a Citizens' Council meeting last year. "It is a virtual guarantee that those people will not have health insurance, ever, unless somebody steps in and helps. We cannot ignore that."
But some policy experts believe Utah will put off tackling Medicaid again to see if Congressional Republicans make good on their promise to gut Obamacare. President-elect Donald Trump has promised to repeal and replace it, but other than tweeting it would be "something terrific," he's yet to detail a substitute plan. (DWH)
Reproductive Health

To Brooke Chambers, Planned Parenthood is like an old friend—a longtime source of support without judgement that is there when she needs it.
The aspiring social worker from Ogden is planning to go to the group's clinics for routine exams and birth control when she loses her health insurance in the coming weeks. Chambers has to quit her job and lose the benefits that go with it in order to begin the 400-hour field placement she needs to get her bachelor's degree. She plans to put her education to use working with adults who have long-term mental illness.
It won't be the first time 25-year-old Chambers has sought services from the family planning organization. As a teenager, she went to Planned Parenthood for birth control because she knew she did not need her parents' knowledge or approval to do so.
"Planned Parenthood saved me then, and I plan on it saving me now," Chambers, who grew up in Clearfield, says.
She is hoping that Republicans in Congress will drop their plan to cut federal funding to Planned Parenthood. And she is encouraged that Utah legislators have yet to file similar legislation this year after a federal appeals court last year kept the money flowing to Utah's branch of the family planning organization.
"I'm hoping Republicans will see that women need services like cancer screenings. Even men go there. It's so important," Chambers says.
The 10th Circuit Court of Appeals rejected Gov. Herbert's August 2015 order to cut the funding from Washington after videos showed Planned Parenthood officers talking about reimbursement for fetal tissue. Herbert said the footage demonstrated callousness on the part of the officers and raised questions about the national group and its Utah affiliate. Planned Parenthood rejected the notion and stopped accepting the reimbursement.
Chambers, for her part, believes the organization might play a more important role in Utah than in other states because it provides sex education to community groups and in its clinics that she says is more comprehensive than the abstinence-only lessons taught in Utah schools.
"I think people need to be educated," she says. (AK)