Like many things in Utah, our legislative session marches to the beat of its own drum. Perennial topics—like medical cannabis, stodgy alcohol regulations and right-to-die legislation—will be brought out of the freezer on Jan. 28 only to remain vacuum sealed and discussed in perpetuity. All the while, manager's specials like hidden language in bills and a very loose definition of "separation of church and state" will surely manifest and distract voters from real issues—the meat, if you will.
So, what's in store for the rip-roaring 63rd Legislature? Hopefully not another musical parody. Referred to by Stephen Colbert as "easily the worst political rap since FDR's Twerks Progre$$ Administration," last year's Fresh Prince of Bel-Air viral performance by state lawmakers (Rep. John Knotwell's stuck-out tongue still haunts me) set an unbeatable bar.
With this special issue, we aimed to trim the fat, and give you an insider's take on what to expect during these 45 days. Things like a shortlist of bills to watch; a reminder of past initiatives banished to the discount bin; and how to best exercise civil disobedience. We also paint a historic picture of how lawmaking has changed over the years and introduce you to a group of USDA-approved fresh faces looking to make a splash on the Capitol floor.
Before you make your way through one of our handy express self-checkout lanes, you can also earn 4X the fuel points while catching up on Utah's flight to embrace renewable energy. Oh, and make sure to give our session bingo panel a go. Go old-school and dab each square as it happens (we're banking on you, stagnant education funding!) or add a little spice and throw back a shot every time one of our predictive scenarios comes to play. We'll guarantee you'll be sloshed by the end of Week 1. Clean up on aisle 8.
---





Signs of the Times
Protest signs, however clever or brief, send a strong message to the public and Capitol Hill lawmakers about what the people want.
By Ray Howze
The resistance begins at home.
And if you plan to protest, get your activism on, or want to tell politicos to listen up this session, you better have a visual.
"Shrinke Zinke."
"Grab 'em by the Bears Ears."
"I DON'T want to be like Mike (Lee)."
"Vote rape apologists out."
"Enough."
Those were just a few of the thousands of signs that have showed up around the Capitol and the downtown Wallace F. Bennett Federal Building since this time last year. Some utilized puns, others had some wordplay fun, and some were as simple as "Resist."
Regardless of what the signs said, they poked and prodded the establishment—advocating for change. With topics such as medical cannabis, clean air, education, Medicaid and public lands set for debate on the Hill this year, there are bound to be rallies aplenty.
But what makes for an effective sign? What catches the eye?
Two weeks ahead of the general session, one group had an idea in mind: Get crafty.
Armed with scissors, glue and fabric, Danielle Susi led a small class of five inside Murray's Clever Octopus Creative Reuse Center—an arts-and-crafts store that uses scrap and leftover material—in a protest-banner workshop.
"I'm obsessed with how change can happen in a grassroots way," Susi says. "Word play can be fun, but it's also really powerful. I mean, which sounds better: 'I hate Mitch McConnell' or 'Mitch don't kill my vibe?'"
The five budding activists said they planned to attend Jan. 19's Women's March downtown. Hence why some of the banners touted phrases such as, "Nevertheless, we persist," ... "This is not the only story. Listen. Think. Learn. Do" ... "El pueblo unido jamás será vencido [The people united will never be defeated]" ... "The resistance begins at home" ... and one that simply said "Vote."
Jen Melcomian, who glued the orange letters V, O, T and E onto some gray fabric, says being able to protest is a right she doesn't take lightly. She grew up in the neighborhood around the Capitol, and perhaps, because of proximity, kept up with ongoing political and social issues.
After she graduated from West High School, the fight for Gay-Straight Alliance clubs in schools picked up around Salt Lake in the mid-1990s. School walkouts took place to send a message to administrators. During that time, Melcomian's political activism piqued. She says she got out and supported the movement and has continued to be an ally since.
"I love a good protest and I was raised to stand up for what you believe in," she continues.
Her "Vote" sign was simple, stood out, and made it clear that voting is one of the easiest ways to make your voice heard. Her next stop: the Women's March.
As the legislative session gets underway, numerous groups, such as March for Our Lives Utah and various Native American tribes, will gather on the Capitol's south steps or in the rotunda.
This year, MFOL volunteers plan to spend most of their time lobbying lawmakers. They hope to build on last year's accomplishments, such as when nearly 8,000 protestors marched from West High to the Capitol in March, demanding lawmakers propose new gun-reform legislation. Chants of "Hey, hey. Ho, ho. The NRA has got to go!" were belted out by thousands of high school students.
But in addition to their crowd size and volume, their signs sent a calculated, effective message. For Noah Blumenthal, March's rally was their first foray into gun-reform activism. Despite attending one day after having their wisdom teeth removed, Blumenthal says the day inspired them enough to get involved with the local chapter. Now an outreach coordinator with MFOL, Blumenthal has helped design and distribute posters for the group as well as graphics on social media.
While Blumenthal says the signs weren't their original ideas, the phrase "Students demand gun reform" and "Enough" were clear and powerful.
"I find that the most interesting signs are the ones that are incredibly expository," Blumenthal says. "I feel that one of the things that is a strength of our movement is that we will say what's going on in a very critical fashion, instead of censoring, trying to mediate or make issues seem more mild."
Blumenthal suggests rhymes help signs stand out. It creates an ironic undertone that's direct and snarky. But, Blumenthal warns, "think of all the ways your sign could be interpreted."
"There are a lot of buzz words, phrases we hear out there," Blumenthal says. "I think they can become misleading or even meaningless if people don't step back and question what they really mean. You can say words like, 'intersectionality,' or whatever, but it's not really meaningful unless you find out what it means and implement it in your everyday actions or protest movement."
Blumenthal says they're currently waiting for some direction from the national chapter about any possible rallies to mark the local group's one-year anniversary.
When it comes to tribal issues and state lawmakers, you'll likely see Moroni Benally helping lead a rally. The coordinator for advocacy and public policy at Restoring Ancestral Winds, a nonprofit tribal coalition designed to address domestic violence and sexual assault, says when it comes to signage, he likes the "ones that are kind of boring, but they have a message that's significant."
"'Honor the tribes. Honor the treaties,' '500 years of genocide.' Things like that, which really are an attempt to correct these very whitewashed versions of history we often get, can be a bit jarring for people," Benally says. "I think that's what it's meant to do—be provocative enough and give people a moment to pause and think, 'What do they mean by that?'"
Benally and others initially plan to keep an eye on what happens to House Concurrent Resolution 6, which would designate May 5 as Murdered and Missing Indigenous Women, Girls and LGBT+ Awareness Day, as well as a rally in the rotunda for the MMIW group.
Sometimes, though, they don't always feel heard. Benally recalls a hearing regarding the Antiquities Act last year, but because of rules regarding decorum and public speaking, they struggled to get their message across.
"I'm a firm believer that many of the rules we have, even protocols that the Legislature abides by, are designed to not necessarily hear the voices of the marginalized," Benally says. "So when they ask to comply with those rules, they're asking us to remain silent."
That's where the more public rallies come in handy.
People like Susi hope the time spent crafting their messages resonates elsewhere. She helped class attendees glue a PVC pipe on the top of some of the signs so they can hang them in their homes, too. She plans to hang her "Mitch don't kill my vibe" sign inside her house, because, well, change doesn't just take place at the Capitol—it starts at home.
"I'm passionate about empowering other people to make things that are useful and radical," Susi says. "In a way, to me, it is radical to reuse this material because topics like sustainability are even more of a statement today."
Melcomian, meanwhile, wants to encourage others to continue the grassroots fight for women, especially since the Women's March gained steam following the 2016 election. But she worries some momentum has been lost.
"I think we kind of need to re-engage," she concludes. "Because we have to stand up for this stuff. People might be surprised how they're not alone."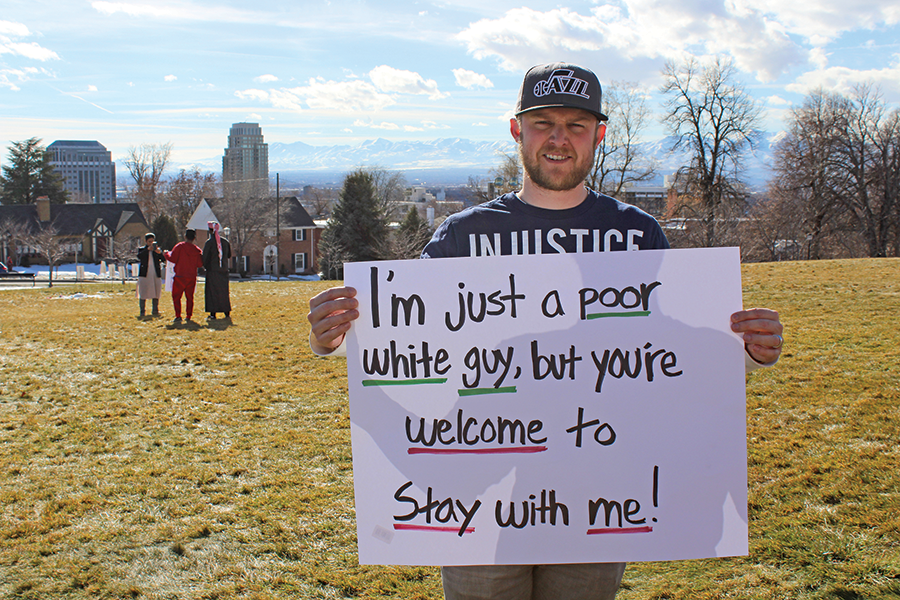 Revolt, Resist, Repeat
5 Tips to hold dear this protest season.
Protesting or engaging in civil disobedience has a long history in the U.S.—think Rosa Parks or even back to Henry David Thoreau. If you plan to exercise free speech and your right to assemble, it's best you have a gameplan. Here are a few tips lawyer L. Monte Sleight with the Pioneer Justice Center shared at a recent civil-disobedience training session:
Plan and prepare
Not everything goes as planned, so prepare as well as you can. Ask a lot of questions such as who, what, where, when, why and how. For example, who's going to be doing what? "Even if it's a legal protest, there's a good chance you're going to have police officers," Sleight says, so be prepared on how to interact with law enforcement. In addition, familiarize yourself with your fellow protestors so you know who is who, and can spot counter-protestors or undercover law enforcement trying to infiltrate your group. Know, educate and train your people.
Oberservers
Arrange to have trained legal observers or a non-protesting police liaison attend your demonstration. The ACLU of Utah or the PJC can help you arrange this. "The best thing you can do is have people who aren't involved in your cause. If you're protesting animal rights, bring someone in from the environmental group to be your observer," Sleight suggests.
"If you're going to break the law, don't break the law"
If you plan to protest, "don't bring anything that would cause the police to be suspicious of you," Sleight says. This includes, weapons and contraband. Also, be careful with cell phones and make sure they're password protected. If ordered to disperse, do so.
Police encounters
When you're being detained or arrested, it's not the best time for a teaching moment. Film law enforcement. Study up on how to converse and engage with police officers. Never consent to a search. When encountering police, stay in well-lit places, never run or resist and be polite—yet firm—while invoking your rights. "If an officer sees your rights differently, don't argue," Sleight says.
Memorize
Memorize the following phrases: "Am I free to go?"; "Am I being detained? For what purpose?"; "Am I being arrested? On what charge?" "I invoke my right to remain silent."; "I do not consent to this search." (RH)

Bills, Bills, Bills
Here's what bills to keep a close eye on once the session starts.
By Kelan Lyons
Bills and the Legislative session are like peanut butter and jelly, Bert and Ernie, Utah and Mormons. Here's a list of bills to keep an eye out for, and a few laws that are inexplicably still on the books:
Down with daylight saving!
Rep. Marsha Judkins, R-Provo, wants to squash an annual annoyance: daylight saving time. Judkins' bill would allow Utah to remain on Mountain Daylight Time year-round, so long as the U.S. Congress permits it. Screw you, seasonal affective disorder! Never again will we have to use that "fall back, spring forward" crap to remember whether we'll be gaining or losing an hour of sleep.
No more babies on the campaign trail!
Reps. Stephanie Pitcher, D-Holladay, and Craig Hall, R-West Valley City, have sponsored bills that would let candidates for public office use campaign funds for childcare when they're campaigning. Or, lawmakers could just give Chuck E. Cheese's a giant tax break in the hopes they steeply discount their services.
Giving working families a break!
The federal earned income tax credit, or EITC, puts money in the pockets of low- to moderate-income working families. If Rep. Robert Spendlove's, R-Sandy, bill passes, Utah would join the 29 other states, plus Washington, D.C., in establishing its own EITC, benefitting children and parents who have been living off of low wages for generations.
Die with dignity!
Picking up the torch that former Rep. Rebecca Chavez-Houck left, freshman Rep. Jen Dailey-Provost, D-Salt Lake City, floated a bill that would allow a terminally ill patient to end their life on their own terms. Restrictions and safeguards abound—an age requirement and the request can be rescinded at any time—but the gist is that gravely ill Utahns would have access to medication that would end their suffering.
Ban conversion therapy already!
Local LGBTQ rights group Equality Utah is asking lawmakers to ban conversion therapy, a destructive and hateful form of "help" that attempts to change a person's sexual orientation. The practice is frequently linked to suicide. The LDS church gave Fox 13 a lukewarm statement that seems supportive if you squint hard enough, but it's unclear how they'll flex their ecclesiastical might once the bill is filed.
Roe v. Wade, who?
In keeping with the conservative crusade to protect the unborn at the expense of the living, Rep. Cheryl Acton, R-West Jordan, proposed legislation to restrict women's right to terminate their pregnancies. The bill would cap the procedure at week 15 of the pregnancy. (Currently, women can receive abortions 21 weeks and 6 days after the start of their last menstrual period.) Expect its constitutionality to be challenged, should the bill pass.
Protect those guns!
There will be a slew of Republican- and Democrat-backed gun safety bills this year. Some, like Reps. Steve Eliason, R-Sandy, and Stephen Handy, R-Layton, hope to protect Utahns suffering with suicidal thoughts by distancing them from their firearms. Others, like Brian King and Patrice Arent, Dems from Salt Lake City and Millcreek, plan to establish a universal background check system and ban the sale of bump stocks at the state level. If the Utah Gun Exchange folks were willing to follow the Parkland kids around the country for talking about gun reform, expect them to oppose the majority of these bills.
Bonus Round: How is that law still (technically) a thing?
Anti-sodomy
Classic, P-in-the-V heterosexual sex is A-OK in Utah, (though it's recommended you get married first), but
consensual sodomy
is still a Class B misdemeanor. State sodomy laws can't be enforced thanks to the '03
Lawrence v. Texas
Supreme Court ruling, yet the Beehive State is still one of a dozen that keeps these homophobic laws on the books, making our leaders just as much of asshole-ish as those in Florida, Louisiana and Mississippi.
Crime and punishment
Using similar language as the post-Civil War 13th Amendment, Utah's Constitution bans slavery but carves out an exception if such "involuntary servitude" is a punishment for a crime. Rep. Sandra Hollins, D-Salt Lake City, aims to amend the state Constitution and drag Utah into ... the year 1900. (Let's be honest, we've got a long way to go to make it to 2019.) Should her bill pass with a two-thirds majority vote, the public will need to OK the language change in the 2020 election.
Beaver hunting
State lawmakers clearly have it out for LGBTQ Utahns and those convicted of a crime, but they also apparently loathe beavers. In 1971, legislators updated the state code to allow residents to kill the bucktoothed bastards, so long as they're damaging your property. Just submit a request to the Wildlife Board, then go to town. You can "kill or trap" the tree-gnawing imbeciles, per the Utah Code, but it doesn't say how you end their miserable lives, just that you may. The less creative among us might use the rodents for target practice, but the true pioneers will channel their inner Bill Murray, pretend they're hunting groundhogs and rig the land with explosives, to give the little scoundrels the send-off they deserve.


That New Legislator Smell
Following November's election, some familiar faces throughout Salt Lake Valley districts cruised to an easy reelection. However, there are a few new faces you'll see around the Capitol this year. City Weekly asked the new lawmakers about all kinds of topics from what policies they want to push to what's hot on TV right now.
By Ray Howze
Rep. Jen Dailey-Provost, District 24, D-Salt Lake City
What are you looking forward to most? "I'm looking forward to working on policy issues I've been working on as an advocate in a different capacity [Dailey-Provost used to work for the Utah Academy of Family Physicians]. I've been advocating for Medicaid expansion, meaningful solutions to the opioid crisis, access for mental health care, and I'm excited to advocate for them as a legislator and see how much more effective I might have an opportunity to be."
What have you learned about the job already that you didn't know? "Even though I worked on Capitol Hill for a long time, I feel like I'm drinking from a fire hose. Learning how much I didn't understand about what goes into what I need to know in order to be an effective legislator. It's so much bigger than I ever imagined."
Are there topics or issues where you think Utah could improve? "We could improve everywhere. With the state's heavy focus on economic development, we could do a better job at recognizing the effect of things like the environment on the economy. As a business ROI [return on investment], there's a lot to building a better economy besides a better profit margin. I think our elected officials need to be very, very careful going forward in working on changes to the ballot initiatives. What happened with medical cannabis already and what I see coming on Medicaid expansion and Better Boundaries, I think we need to be very careful and extremely respectful of the will of the voters."
What's something the public might not already know about you? "I know how to juggle. When I'm in my kitchen, I often juggle oranges for my kids."
What's your favorite thing you're watching on TV/Netflix/Hulu etc. right now? "My favorite thing that's come up recently is Stranger Things."
Rep. Suzanne Harrison, District 32, D-Draper
What are you looking forward to most? "I'm looking forward to the chance to serve my community. I'm really grateful the voters of House District 32 gave me the chance to serve and I'm looking forward to listening to and representing the issues they care about."
What have you learned about the job already that you didn't know? "I've spent my time thus far since the election trying to meet with stakeholders and people from the community, whether they're from education or focused with air-quality interests, and trying meet the various stakeholders I'll be working with in the Capitol to move good policy forward."
Are there topics or issues where you think Utah could improve? "One of the reasons I ran was I felt the issues that impact our families aren't getting the attention they need in the state Legislature. Specifically, support for public education, addressing our air-quality issues, how to address affordability issues in health care and transparency. I'm going to continue to work on these issues and continue to listen to the voters of my district and be their voice up on the hill."
What's something the public might not already know about you? "I enjoy mountain biking with my family and our great trail system, skiing, traveling with my family and I also know where all the best places are to get a Diet Coke in Sandy."
What's your favorite thing you're watching on TV/Netflix/Hulu etc. right now? "The Good Place."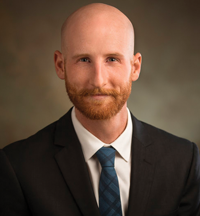 Sen. Derek Kitchen, District 2, D-Salt Lake City
What are you looking forward to most? "I've started to get to know all the other senators and members of the House, but honestly, building relationships with the other lawmakers and hopefully be someone they can trust and rely on [as] a voice for the city. Overall, I'm looking forward to getting in and understanding the process more deeply and getting policy done."
What have you learned about the job already that you didn't know? "I guess I didn't really know, I should have assumed this, but it's incredibly partisan. I knew what I was getting into running as a Democrat in a Republican majority Legislature, but for some reason, I assumed it was more like the City Council where we all marched in the same direction no matter what. The partisanship is something I'm going to have to get used to, but I just barely moved into my office so I'm still getting my feet underneath me."
Are there topics or issues where you think Utah could improve? "In this session, what I'm going to be focused on is protecting the ballot initiatives that passed in November. I want to make sure that what happened to Prop 2, doesn't happen to Proposition 3, Medicaid, or Proposition 4, which is the redistricting initiative. I'm really going to be focused on making sure those are protected. Also, housing, homeless and issues of air quality—those are ongoing issues for me. Salt Lake City is growing so fast, affordable housing is an important issue for pretty much everybody. Air quality, obviously, is a huge issue. Focusing on long-range solutions to issues of air quality, environment and affordable housing are going to be my focus areas for the next four years."
What's something the public might not already know about you? "I've had two members of my family go through drug and alcohol treatment just last year in 2018 so that issue of Medicaid is really important to me."
What's your favorite thing you're watching on TV/Netflix/Hulu etc. right now? "I'm kind of a nerd, so I was watching something on blockchain last night, but that's not really exciting. I've been enjoying Blue Planet on Netflix."
Rep. Stephanie Pitcher, District 40, D-Holladay
What are you looking forward to most? "Most of all, I'm looking forward to being a voice of the people in my district and to represent the values of our district and make some positive changes up at the Capitol."
What have you learned about the job already that you didn't know? "There's been so much. It's kind of like drinking from a fire hydrant at this point for me. One thing I've kind of been pleasantly surprised about is that the work scene is even more collaborative than I anticipated. It's not really as partisan as many people think it is. I like that. It seems like our legislative body operates much more effectively than we see happening at the federal level in Congress."
Are there topics or issues where you think Utah could improve? "I think there's always areas for improvement. The people in my district care a lot about education funding and cleaning up our air. Those are two big areas where I think we still have a lot of work to do. Across the board, there are always things we can improve upon and we have a really good body that's well-equipped to address these issues."
What's something the public might not already know about you? "I used to be a competitive chess player. I used to compete nationally and even internationally. I'm still an internationally ranked chess player, I'm just not active anymore and I'm an eight-time women's state chess champion."
What's your favorite thing you're watching on TV/Netflix/Hulu etc. right now? "Currently my favorite show is The Good Place on NBC. It's so unique and creative."
Sen. Kathleen Riebe, District 8, D-Cottonwood Heights
What are you looking forward to most? "Working on some education bills, trying to bring transparency and funding and a betterment to our classrooms."
What have you learned about the job already that you didn't know? "It's busy. It's not just 45 days, it's year-round I believe; relationships are super important. Also, creating and writing bills, we have a great team on the hill that is completely knowledgeable about every aspect of every law and it's so cool to call and say, "Hey, I'm thinking about doing this," and they're like, "Blah, blah, blah" and they know every fact. It's incredible. That has been the most pleasant surprise ever. They're amazing, the knowledge is incredible."
Are there topics or issues where you think Utah could improve? "Yes. Education, air quality, connectivity that takes us out of our cars and puts us in more environmentally-friendly modes of transportation."
What's something the public might not already know about you? "I'm kind of an adrenaline junky. I've been skydiving, hiking. I also used to be a truck driver, a police dispatcher, a wildland firefighter."
What's your favorite thing you're watching on TV/Netflix/Hulu etc. right now? "I like Veep. A couple other ones are Brooklyn Nine-Nine and Sherlock Holmes."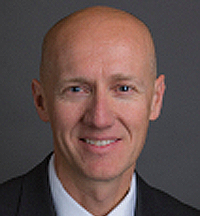 Rep. Jeffrey Stenquist, District 51, R-Draper
What are you looking forward to most? "As it will be my first session, my main thing is understanding the process a little bit better. I have a few bills of my own, but for the most part, it's going to be a learning curve. I do look forward to being involved in the big issues we expect to be dealing with in the legislative session this year. There's a lot of policy areas that some I'm familiar with and some that are going to be new to me."
What have you learned about the job already that you didn't know? "I've learned a little bit more about the appropriations process. I've worked to help pass bills in the past, but didn't really understand the process in the past. And it's an important aspect since passing the budget is one of our main responsibilities as a Legislature."
Are there topics or issues where you think Utah could improve? "Some of the issues are problems that come up with growth that we're experiencing—transportation, air quality, affordable housing, education—are some of the big things I think are really important for us to look at from a strategic long-term standpoint, that we're looking ahead and anticipate this growth coming in the future."
What's something the public might not already know about you? "I think most people that know anything about me know that I'm an avid cyclist. My background is in software development and IT, so I bring a technology background with me. I'm also an adoptive parent."
What's your favorite thing you're watching on TV/Netflix/Hulu etc. right now? "I don't watch television. But I did watch the series on Amazon called The Man in the High Castle."
Rep. Andrew Stoddard, District 44, D-Sandy
What are you looking forward to most? "Seeing how the process plays out. As a lawyer, I'm one of the few people that actually enjoys reading laws and I'm really curious how they come to be made, the compromises that are made and how people can work together to create something that works."
What have you learned about the job already that you didn't know? "I thought campaigning was busy, but since being elected it's gotten even busier and I haven't even started the session yet. That was surprising to me."
Are there topics or issues where you think Utah could improve? "Yes, one thing I'm working on this session is some bills related to domestic violence. I feel like they've made a lot of progress in the past couple years and we need to continue doing that because I think it's a really important area to everyone in the state. One of the bills adds revenge porn as a domestic violence qualifying offense. Another one would make it so you can't expunge a domestic violence offense while that offense is still enhanceable. I'm a prosecutor and in my profession, I found that having that deterrent of someone knowing that because of this conviction, a subsequent conviction could be enhanced is a good deterrent. So I'm trying to tighten up those laws to go with what was intended when the original enhancement law was passed. I also have a bill that I call, "Lauren's Law," and that's in honor of Lauren McCluskey. What it would do is create automatic civil liability for a gun owner who loans their gun to someone and it's used to commit a felony."
What's something the public might not already know about you? "My favorite animal is a buffalo and has been since I was a little kid. One of my favorite places to visit as a child is Yellowstone. I'm a fan of the Buffalo Bills based solely on their mascot and it also goes with the Buffalo Sabres. That's something most people don't know but would find out if they visited my office."
What's your favorite thing you're watching on TV/Netflix/Hulu etc. right now? "I haven't had much time to watch TV since campaigning but I did just finish Daredevil Season 3 and loved that."
Rep. Mark Strong, District 41, R-Bluffdale
What are you looking forward to most? "Well I'm new, so honestly, I'm not quite sure how to say this, I don't have a specific piece of legislation that I'm pushing for yet. I woke up one morning and kind of panicked. "What am I going to do? What am I going to pass?" And I just had this feeling like, "Mark, just go learn the process." I'm most looking forward to learning the process and then helping others that know the process—the intellectual exercise of all of the issues and trying to align with my thoughts and feeling vs. my constituents vs. other representatives and then seeing where I fit in to help. Then, next year, I'll probably have more thoughts and direction on some specific things that I feel should come forward. I don't want to pass a piece of legislation just to say I passed something. We've got plenty of laws on the book already. Maybe by next year, I'll see some meaningful places I can play."
What have you learned about the job already that you didn't know? "The time commitment is one thing that is, I guess I knew it's a six-week session, but the gravity of that six weeks. Monday and Tuesday I had meetings all day. I was gone from 6 or 7 in the morning until 8:30 at night and it was exhausting. It isn't physically, but you're just kind of sitting and listening. Intellectually, I was hammered."
Are there topics or issues where you think Utah could improve? "It kind of goes back to the comment I made earlier, I have some generic thoughts but not enough to really give them to you. Yes, but I don't really know how to move forward with those kind of things yet. I've got to see the process. Another thing that's really caught me off guard, you don't just come up with an idea and pass it. You have to convince half the House, half the Senate and the governor to agree with you. Because of that, I haven't really explored any specific issues."
What's something the public might not already know about you? "I'm the father of six, grandfather of one, father to two missionaries and madly in love with my wife. And I'm an avid road cyclist."
What's your favorite thing you're watching on TV/Netflix/Hulu etc. right now? "I don't watch TV hardly at all. I watch it so little, I don't know how to answer that question. On Sundays, we watch America's Funniest Home Videos."
Sen. Kirk Cullimore, District 9, R-Sandy, did not respond to multiple requests for comment.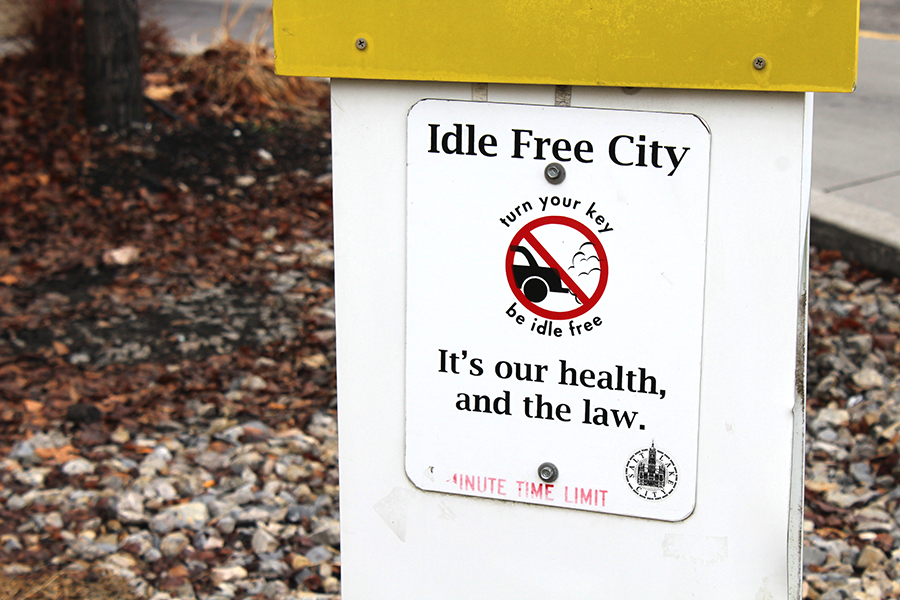 Climate Confrontations
Fresh deals at the natural resources counter.
By Naomi Clegg
Utah is warming at twice the global average, and it's running up against an EPA deadline to improve air quality across the state within the next three years. Clean water, clean air, clean energy—it's what Utah needs, but is our Legislature committed to change? In 2018, legislators passed a resolution committing the state government to addressing climate change. They also made sure we could all buy Teslas, gave Rocky Mountain Power the option to build a solar facility, and renewed a tax credit for rooftop solar panels. And they sent an extra $1 million to the Utah Division of Air Quality. It was a start, but considering the threats facing Utah and its growing population, was it enough? Two proposed house resolutions (H.C.R. 1 and H.C.R. 4) signal a willingness to address climate change directly in 2019. What else can we expect on the climate front this year?
Energy
A resolution sponsored by Rep. Patrice Arent, D-Millcreek, promotes "the development of wind, solar, hydrogen, hydroelectric, and geothermal energy in rural areas of the state." Rep. Brad Wilson noted last year that the Legislature has been promoting natural gas infrastructure in rural communities; expect a continued push toward alternate energy sources, especially in areas that need an economic boost.
Amendments to the State Energy Policy proposed by Sen. Keith Grover, R-Provo, promote molten salt reactors as a nuclear power technology. Grover's amendments also include a push for increased refinery capacity.
Lobbyists at HEAL Utah are pushing for amendments to the state's energy plan, which organizer Noah Miterko says "would implement a low-risk financing tool to help utilities transition from old, uneconomic power generation to modern generation with the opportunity for community investment into impacted communities."
Local chapters of the Citizens' Climate Lobby are pushing for legislation that would enact a carbon tax; last year, Rep. Joel Briscoe, D-Salt Lake City, introduced a bipartisan carbon tax bill co-sponsored by two Republican colleagues. Briscoe plans to put the bill forward earlier this year than last year; he's looking for new co-sponsors (the previous ones retired). We need to be having "a robust discussion about pricing carbon," Briscoe says. The bill would tax carbon emissions at approximately $10/ton, which Briscoe notes would add 10 cents to a gallon of gasoline and 10 percent to energy bills; money raised from the tax would go toward air-pollution solutions, rural economic development, and reductions in some state taxes.
Water
A joint resolution sponsored by Sen. Jani Iwamoto, D-Salt Lake City, proposes Utah undertake a water banking study, which would take a look at the development and creation of water banks to supply the resource for Utah's projected population growth.
As for water usage, a bill proposed by Jacob Anderegg, R-Lehi, would require water suppliers to install meters for secondary water systems. While municipal systems are metered, secondary systems—untreated water left over from now-developed farmlands, usually used for lawns and irrigation—are not. Zachary Frankel at the Utah Rivers Council says this bill would help track "some of the cheapest water in the United States, huge amounts of it." He calls it "basic data collection" for Utah's idiosyncratic secondary water system. Utahns quite possibly use more water per capita than any other U.S. state—but there's currently no way to accurately measure usage. The bill would give water providers 10 years to install meters.
Frankel says the Rivers Council is also watching a revised version of an extraterritorial jurisdiction bill that Rep. Mike Noel introduced last year. The bill would give cities less jurisdiction over water upstream, "which is stupid, because dirty water is bad for people," Frankel says. "The idea that protecting water quality is a bad thing is a dinosaur mentality, and it needs to go extinct." He's hoping the bill dies.
Air
In 2018, legislators failed to pass a bill that would have doubled penalties for drivers caught disabling the emissions-control system of diesel vehicles. This "rolling coal" bill was strongly supported by the diesel industry; expect it to make a reappearance this year. HEAL Utah is pushing for this issue; Miterko says they are also "really working hard on a free-fare day"; a bill sponsored by Briscoe would offer free public transit over 14 days each winter.
The big possibility here is Gov. Gary Herbert's proposal to appropriate $100 million of the state's budget for air quality improvements in 2020. But, the Legislature has to approve this amount—and decide what the money will be spent on. Some possibilities: Incentives for swapping out wood stoves, upgrades to inefficient buildings, and replacements of dirty construction fleets and school buses. At an event hosted by the University of Utah's Gardner Policy Institute, senior energy analyst Thomas Holst suggested the money could be used to promote clean energy solutions across the state. And Deseret News environment reporter Erica Evans suggested allocating funds to more comprehensive public-transit solutions. Let's see how much legislative courage our representatives can summon this season.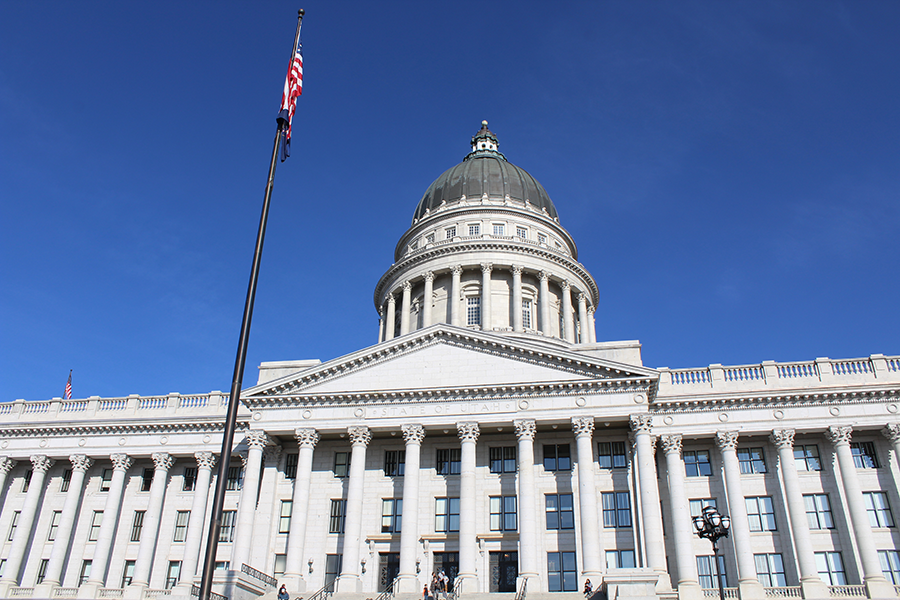 Then vs. Now, Lege Edition
Gather 'round the discount aisle that is Utah politics and revel in what's different from years past ... and what has stayed the same.
By Kelan Lyons
Ahhh, the '90s. A beautiful era when Michael Jordan and the Bulls twice owned the best Jazz team in franchise history, Utahns needed private club memberships before they could rip shots at local bars and elderly Salt Lake City slickers could breathe outside without risking their lives. Life was simpler then. Even for the lawmakers on Capitol Hill.
"I remember the first time they gave every senator a pager so that we could be alerted to things we should be aware of," former Sen. Howard Stephenson, a Republican who represented Draper from 1993 to 2018, says. "We thought, 'This is really high-tech.'"
The times they have a-changed. In the passing decades, Democrats have lost (or gained?) power, elected officials figured out that the internet exists and lobbyists stopped overtly jostling to influence elected representatives' votes. But much has remained the same. As the 2019 legislative session fast approaches, join us in analyzing what's metamorphosed and what's been static in Utah politics.
Let's start with the most obvious—legislators' tech kept evolving beyond beepers and cell phone bricks. Pagers were replaced by Blackberries, which were succeeded by even smarter phones. "We came into the digital age," Stephenson recalls. Now, constituents can watch floor debates and listen to committee hearings in real time, or use social media to get updates on issues they're passionate about. "Citizens have as much access to the information as legislators do, instantaneously, no matter where in the world they are," Stephenson says. "And, boy, has that had an effect on policy, because we begin hearing from our citizens so much more quickly. And they're more informed in their appeals to us, too, because they have literally as much of the information as we do."
Also different is how legislators communicate with us regular folk. Last year, the House dropped a dope rap mixtape called "Fresh Prints of Bills Here"—a cringeworthy play on The Fresh Prince of Bel-Air theme song—to explain how bills become laws. Pat Jones, a former Democratic state senator and representative who held office from 2000 until 2015, remembers some far-right House members shot their own video involving guns and cowboy hats, "pretending to be macho," when she was serving on the Hill. "I think it was more to show off," she says.
Jones hasn't suffered through the Bel-Air parody, but she says if lawmakers use the web to motivate people to engage with local officials or state politics, or to participate in the political process, "then I say all the more power to them."
There have been important developments in Utah politics over the years beyond computer screens and bad music videos, Jones, CEO of the Women's Leadership Institute, says. She estimates that the number of women in the Legislature usually hovers between 15 and 19 percent; this year, 25 percent of lawmakers are women, cutting into old white dudes' entrenched power. Jones expects issues like public education, health care and environmental stewardship to be debated more in the upcoming session than in years past, reflecting a change in the political appetite of the state's elected officials. "I think what we're seeing is the growing of a more cosmopolitan constituency," Jones says.
The state might be getting more diverse, but the Legislature still is largely homogenous. Democrats picked up seats in the House and Senate last November, but Republicans still have a supermajority. Despite the political imbalance, Jones disputes the conventional wisdom that Dems have no power on the Hill. There are fewer Democratic legislators than Republicans, so they're more likely to be appointed to leadership positions than the conservative legion. "Your opportunities are much, much greater in the minority party," Jones says. "They have to have a Democrat on all their committees."
Matthew Burbank, an associate professor in the University of Utah's political science department, says there are fewer Dems in office than in the '80s and '90s. There used to be more conservative Democratic representation from districts outside the Wasatch Front. "Democrats have largely become, in the state Legislature, a Salt Lake City and County phenomenon," he says.
Burbank estimates Republican shot-callers started putting more Democrats on committees about five years ago. But they didn't do it out of the kindness of their hearts. "There is an ongoing tension," he says, referring to the philosophical differences between moderate and conservative Republicans on issues like taxes. "Rather than having that fight in every committee year after year, I think there's a sense in Republican leadership that, 'What we want to do is focus on what those darn Democrats are up to,'" Burbank says. "That's a more valuable narrative for them than only to focus on what's going to happen in the caucus, because there are some serious differences in the Republican caucus."
That us-versus-them mentality is what got to long-time politico Peter Knudson, who served in the House and Senate for 24 years before retiring at the end of 2018. "I think the thing that's most frustrating for me has been the inability for the majority party to give credence to the minority party," the former Republican lawmaker says. "The minority almost is a second thought."
Knudson says things were different when he was in the House, though he acknowledges that might be because Democrats were more of a player in state politics. He suggests future Republican leaders make more of an effort to work and communicate with Democrats on controversial, complex issues like medical cannabis. "I think everybody would benefit," he says.
Speaking of manipulative power-players, Stephenson, president of the Utah Taxpayers Association, says he's particularly enthused that lobbyists' privileges have been curbed. "They would be able to come onto the floor during debate and be able to corner legislators to urge them to vote a certain way," Stephenson says of the early years of his senatorial career. "I don't think people really appreciate how much more fair it is today than it used to be."
Burbank has his doubts. "I don't think the power of the lobbyists or of powerful interest groups has changed dramatically," he says. "I think the way that lobbyists try to get things done now and the way they tried to get things done in the 1990s are pretty similar."
Sure, Burbank says, there are ethical horror stories of lobbyists showing up on the floor and talking to lawmakers before they vote. "That was more exceptional than anything else," he says. "In all reality that's not the way most lobbying is done."
Instead, lobbyists argue their points over time, consistently articulating their views over multiple meetings with presumably impressionable lawmakers. "It's not the sort of thing most legislators see as influencing them because it's just so pervasive," Burbank says. "It's a little like watching television and seeing commercials. After a while, you think you're just tuning them out."
There is one thing Stephenson thinks is a timeless truism: Utahns' collective forgetfulness of state lawmakers' legislative legacies once they leave office. When Stephenson mentions the names of former colleagues to lobbyists and currently-serving reps and senators, he's often met with a blank stare of unrecognition. That's a shame, Stephenson says, because he thinks the men and women who worked on the Hill in the '70s and '80s made Utah's judicial system and legislative staff structure what they are today.
Come the end of January, Stephenson and Knudsen will not directly have a hand in approving Utah's new laws for the first time in two dozen legislative sessions. Perhaps searching for one last fleeting glimpse of state office, Stephenson tried logging into his old account at the start of the new year. "My Senate email shut down precisely at midnight," he says. "It's just really interesting to see how you're a has-been overnight."



In Memoriam
A look inside the Capitol Hill Morgue for one last goodbye.
By Kelan Lyons
Prop 2
Cause of death: Those meddlin' Mormons spearheaded an 11th-hour campaign to find a compromise between the NIMBY ilk and cannabis crusaders, gutting the medical cannabis ballot initiative voters passed last year in favor of a program that gives the state a key role in the distribution of a substance deemed illegal under federal law.
Jim Dabakis' senatorial career
Cause of death: Ambition. The outspoken state senator, known nationwide for breathalyzing himself on the Senate floor and eating a cannabis gummy "as a sacrifice to you, the taxpayers," has left the Capitol in favor of a greener, more prestigious pasture: Salt Lake City mayor. He's promised to stop his stunts: will we soon be writing a eulogy for his headline-grabbing antics?
Entrenched power of old, white men
Cause of death: Turning tides. Women have never held more legislative seats in Utah than in 2019. And San Juan is the first county in the state where Native Americans are the local governing majority. Don't get us wrong, the good ole pioneer boys still hold the lion's share of influence in the state, but their aging grips aren't as tight as they used to be.
The people's power
Cause of death: Republicans. The supermajority already pulled a switcheroo on Prop 2. Now, there are grumblings that legislative leaders could alter Prop 3, which should expand Medicaid to 150,000 Utahns come April. Potential changes could include an enrollment cap or a work requirement, a conservative wet dream that sullies what voters approved in November.
Separation of church and state
Cause of death: This one's been dead a while. The Church of Jesus Christ of Latter-day Saints has been calling the shots for decades, if not for the entirety of Utah's 123 years of statehood. From booze to civil rights, marijuana to missiles, the LDS church has influenced faithful state and federal lawmakers for generations. Its foray into medical cannabis—think of the children!—is just more of the same.