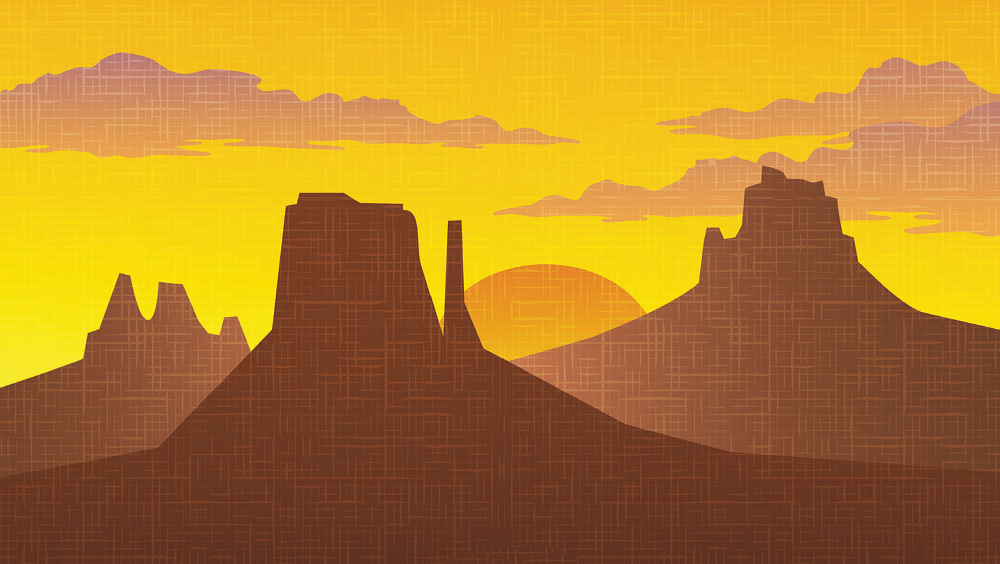 Time is running out for one of the country's most successful—and least known—conservation programs.
Signed into law in 1964 with the goal of protecting natural areas and cultural resources and increasing recreational opportunities, virtually every county in the United States has benefited from the Land and Water Conservation Fund. In its more than 50-year history, the fund has helped 42,000 projects across the country, ranging from wilderness areas and historic battlefields to local tennis courts and trails.
"It's an amazingly unknown program for all that it has accomplished," says Kathy DeCoster, director of federal affairs at the Trust for Public Land, a nonprofit that helps acquire and protect natural spaces.
While federal oversight of the program is provided by the National Park Service, in Utah, the program is administered through the State Parks and Recreation office. Although many might not be aware of it, the fund has paid for 450 projects in the state, totaling more than $48 million in assistance.
The state gets about $1.2 million a year from the grant, Program Coordinator Susan Zarekarizi tells City Weekly. Funds have ranged from zero dollars to as high as $3 million a year, most of which goes toward urban or state parks.
"It's all based on where recreation is happening," Zarekarizi says of where the funds are used. "It's always what people want to do—usually hiking, camping and fishing are the Top 3."



The Land and Water Conservation Fund originally was authorized for 25 years and then extended another 25. When expiration loomed again in September 2015, Congress gave it a short three-year extension, which now is about to come to an end. If lawmakers fail to reauthorize it before Sept. 30, the fund will immediately run dry and no longer dole out money, which in recent years has averaged about $450 million annually.
During his most recent budget request, Interior Secretary Ryan Zinke, a self-proclaimed "Teddy Roosevelt Republican," proposed slashing that number to $8.1 million for the upcoming fiscal year, around one-fiftieth of the previous year's allocation and less than 1 percent of its maximum $900 million allotment.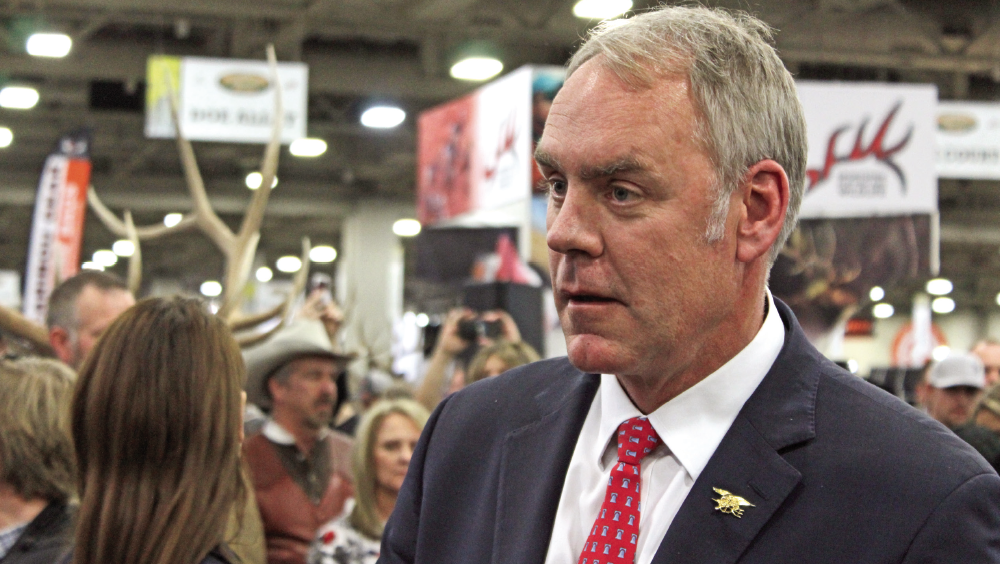 "I've long been a supporter of the [LWCF] program," Zinke said. "It's hard to justify taking in more land, when we haven't addressed the maintenance problem of our current holdings."
Pressed by Sen. Jon Tester, D-Mont., who called the proposed number "a pittance," Zinke failed to clearly explain the dramatic reduction. "Public lands is a Western thing, truly is," Sen. Tester said. "For people to really understand here how important this is, we've got to have an advocate in the administration—that's you."
Fund proponents emphasize that it does not rely on taxpayer dollars. Nearly all monies come from revenue generated by offshore oil and gas leases on the Outer Continental Shelf. A small fraction comes from a tax on motorboat fuel and sales of surplus federal property.
"It's a balance, if you will," DeCoster says. "An asset-for-asset arrangement when you deplete one natural resource, then take some of those revenues and make sure the American people get something permanent back from that."
But if the fund isn't reauthorized, it could have both ecological and economic impacts affecting local, state and national parks, as well the outdoor industry—an economic driver in many communities, including Utah's.
"It would be a threat to some of the major ways that people engage everyday with the outdoors and wildlife," Mike Saccone, associate vice president for communications at the nonprofit National Wildlife Federation, says.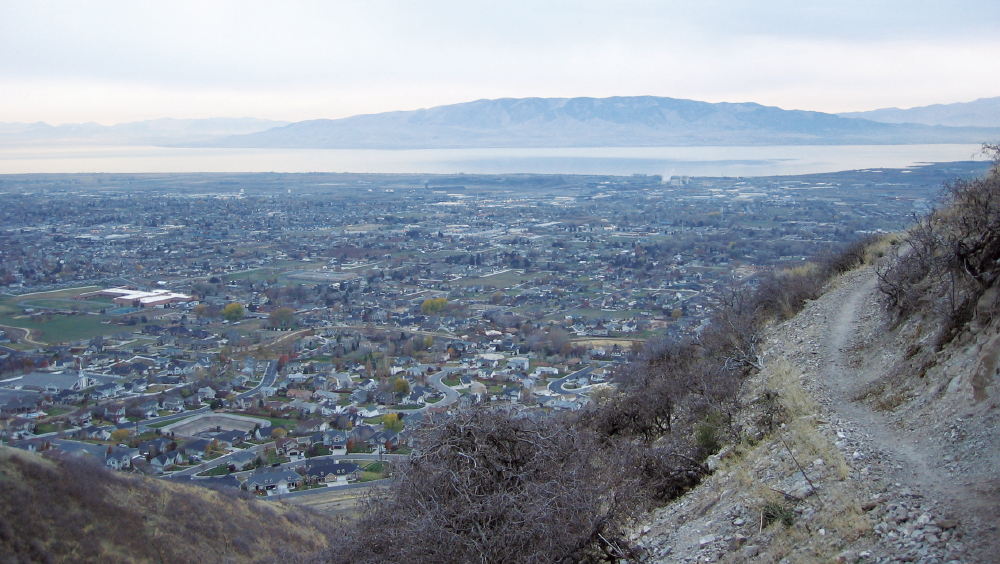 Ted & Dani Percival
The Land and Water Conservation Fund has invested more than $186 million to protect Utah's recreational lands, including the Bonneville Shoreline Trail, but only 100 miles of the about 280 miles of Shoreline Trail have been protected.
A Legacy Worth Saving
Even the program's most ardent supporters have a hard time pointing out their favorite projects, because there are so many and they're so varied.
The fund serves two main purposes. The first is to enable federal agencies such as the National Park Service, Bureau of Land Management, Fish and Wildlife Service and Forest Service to acquire more public lands for recreation.
One of the big things these acquisitions accomplish is to secure "inholdings," areas of privately held lands that are within or adjacent to federal public lands and have high conservation or recreation value. The fund is used to protect these areas from development when there's a willing seller.
It's helped to bolster projects across the country, including in the Allagash Wilderness Waterway in Maine, Everglades National Park and Everglades Headwaters National Wildlife Refuge in Florida, Great Sand Dunes National Park and Preserve in Colorado and Northeast Utah's Flaming Gorge National Recreation Area to name a few.
The second aspect is a matching-grant program that helps states enhance their recreation facilities and planning. Local recreational opportunities have gotten a big boost from the fund, which helps support new hiking and biking trails, baseball and soccer fields, tennis courts and parks in urban communities and underserved neighborhoods.
"People think getting outdoors and engaging kids with nature always involves wilderness, when in fact, for the vast majority of families, it's urban parks, trails, etc.—and those are the things that the Land and Water Conservation Fund supports," Saccone says.
Since 1998, some funds also have gone to related federal programs, including the Forest Service's Forest Legacy program, which helps to preserve lands through conservation easements and the Cooperative Endangered Species Conservation Fund of the Fish and Wildlife Service, which helps to protect vital habitat for critical wildlife.
It's also helped acquire and protect areas of historical importance like the Women's Rights National Historical Park in New York, the Brown v. Board of Education National Historic Site in Kansas and the Martin Luther King Jr. National Historic Site in Georgia, as well as battlefields in Gettysburg and Vicksburg.
"The Flight 93 Memorial also was funded through the Land and Water Conservation Fund," DeCoster says. "History doesn't stop being made, and the fund is the premier source of funding for that kind of work."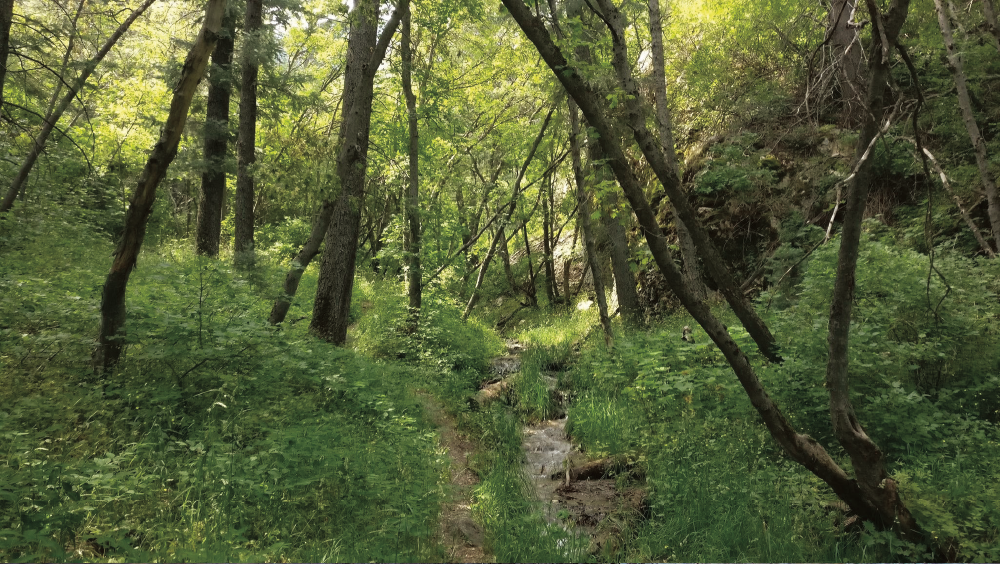 Although $435,000 in LWCF money has been put toward the Coldwater Forest Legacy Project in Northern Utah, conservation advocates say there is still a need for funds to complete the project.
Steeped in Bipartisanship
Surprisingly, the fund collects more money than it spends on conservation. The Congressional Research Service reported last month that the fund has accrued $40 billion in revenue since its inception, but only $18.4 billion has been distributed. While the fund can accrue close to $1 billion annually, none of the money is disbursed until it's appropriated by Congress, and lawmakers don't have to appropriate the entire amount. In recent years, about half has been appropriated and the rest reverts to the general Treasury.
"Despite this history of underfunding, LWCF remains the premier federal program to conserve our nation's land, water, historic and recreation heritage," said a March 2018 letter from more than 200 members of Congress, which was sent to the chairman and ranking member of the House Subcommittee on Interior, Environment and Related Agencies.
Since its creation, the fund always has had bipartisan support. When the act authorizing it was passed in 1964, only one member of each house voted against it, according to a report issued last month by the Center on Western Priorities, a nonpartisan conservation organization.
In the five decades following, Americans have embraced outdoor-recreation activities with gusto, which has meant big business. Boulder, Colo.-based trade group Outdoor Industry Association reports the outdoor-recreation economy rakes $887 billion in annual consumer spending, creates $124.5 billion in federal, state and local tax revenue and supports 7.6 million jobs.
The Trust for Public Lands has shown the fund also is a good investment. The organization's research found that every $1 invested in acquiring federal public lands generates $4 in economic value over the next decade.
And the fund still has strong bipartisan support, with more than 230 cosponsors to re-authorize legislation in the House and substantial support in the Senate.
"It boils down to a bit of a bottleneck in the House Natural Resources Committee, where the chairman and some of the members don't see the Land and Water Conservation Fund as being as much of a positive as pretty much everyone else does," DeCoster says. "They control that agenda."
The committee's chair is Republican Utah Congressman Rob Bishop, who has a notorious record of voting against environmental issues. In 2015, he called the program a "slush fund" for the Department of the Interior.
Conversely, one of its biggest champions has been Sen. Richard Burr, R-N.C., who has been placing holds on other pieces of legislation, trying to rally his colleagues or stall other legislation until the committee takes action.
"I've proposed numerous times this year that the Senate take up this issue to give it the fair consideration that it deserves," Burr says. "However, we've been denied a vote, even while bending over backward to accommodate my colleagues' objections."
Jonathan Asher, senior representative of government relations at the environmental nonprofit The Wilderness Society, says some lawmakers are opposed to the idea of the federal government increasing its landholdings. "Those voices, especially in the current administration where there is a big of a vacuum of leadership on land-conservation issues, have gained prominence," he notes.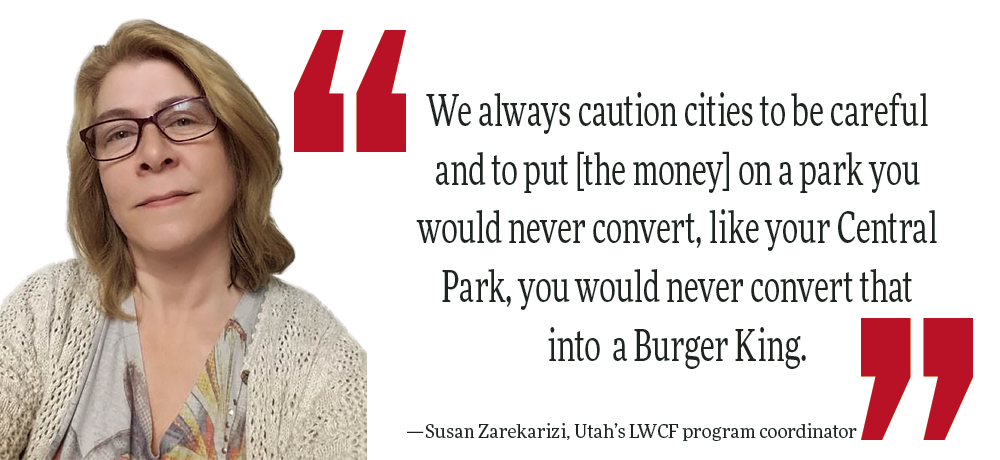 In 2016, conservative think-tank the Heritage Foundation, published a report arguing that the Land and Water Conservation Fund should be retired, alleging that over the years it has been used to "grow the massive landholdings of the federal government." Instead, it advised directing federal dollars to maintain existing federal public lands.
"Congress should allow the LWCF to expire and enable more state and local government and private control of America's land and water," advocated the foundation report. "Sunsetting the fund will result in more efficient and accountable land management, creating and preserving opportunities for economic development, outdoor-recreation and environmental protection."
Despite this opposition, environmental groups seem cautiously optimistic. While Saccone says he's "reasonably confident" Congress will act before the fund expires at the end of the month, it's not clear exactly how.
It's possible Congress will punt again and only reauthorize the fund for a short period.
However, just last week, a House committee chaired by Bishop approved a measure that would reauthorize the fund permanently. It's the first step of many in securing its future.
Conservation groups are pushing for as much certainty as possible, with a goal of funding and permanent reauthorization. Second best, would be a long-term extension—like another 25 years—and a high level of dedicated revenue.
"We've had pretty good appropriation numbers in recent years, but they can come and go and are always based on the whims of members of Congress," Asher says.
It's unlikely that a stand-alone piece of legislation would be passed at this point, but it could be slipped into another big legislative item that also needs to be passed. And there's one more avenue, which would be a potential "grand bargain," Saccone explains. The biggest win for conservation groups would be a package that addresses three related issues—the Land and Water Conservation Fund extension, funding for other wildlife conservation issues and addressing funds needed to remedy the backlog of maintenance on public lands and parks.
While that best-case scenario might not come true, proponents still are pushing hard.
"It is my sincere hope that we can reauthorize the Land and Conservation Fund before the end of the month to give vital conservation projects currently underway—and those in the planning process—the certainty they need to carry out their essential work," Sen. Burr says.
Last year in Utah, only one city received funds from the grant (the number of applicants usually ranges from three to five cities per year). With the help of Recreation/Zoo Arts and Parks taxes collected from cities, Zarekarizi says funds from the grant are not as desperately needed statewide. There are also a number of "strings attached" to the grant, she says, since the funds are for projects in perpetuity. "We always caution cities to be careful and to put [the money] on a park you would never convert, like your Central Park, you would never convert that into a Burger King or something."
However, Zarekarizi says she isn't too worried about the grant's future because of where the money originates—offshore oil and gas reserves—given "those funds are always coming in."
"If we didn't get funding renewed this year, we wouldn't have a grant season for cities to apply," Zarekarizi concludes. "People worry, but it's usually funded; it's one of the feel-good projects for the feds."

With information from Ray Howze. A version of this article originally appeared in The Revelator. Update.