By the time Mormon settlers peered down into what would become known as the Salt Lake Valley and spotted a large lake too salty to bathe in, they probably longed for a stiff drink. Lucky for them, the section of LDS scripture that addresses dietary rules, commonly called the Word of Wisdom, was more a suggested guideline at the time, rather than the unbending commandment it is now. (Interestingly enough, despite express approval in the Word of Wisdom for a "mild drink" made of barley, beer is forbidden for Mormons.)
In the decades that followed, the Church of Jesus Christ of Latter-day Saints calcified its abstemious stance on alcohol.
The marriage between the state's predominant religion and its alcohol laws cannot be overlooked. With the LDS church weighing in on alcohol regulation, lawmakers are left to try to strike a balance between free enterprise, public safety, the desires of their constituents and, in some cases, their next bishop interview.
Here is a look at just a few of the notable alcohol moments in Utah's past:
1850: Beer territory
Before Utah was granted statehood in 1896, breweries in the territory were churning out beer. As highlighted in a beer timeline City Weekly published in 2011, two establishments—Beach & Blair and City Brewing—opened shop in 1850. That same decade, a segment of Salt Lake City's Main Street, due to bountiful libations, was nicknamed Whiskey Street, according to a post on High West Distillery's website.
1920: Spirits be gone
Around the time Utah voted (1919) to ratify the 19th Amendment ushering in Prohibition, the LDS church-owned Deseret News opined it would be the "greatest blessing we have known since Christ," noted estimable historian Allan Kent Powell. As was the case in all corners of the country, bootlegging and a robust black market emerged in the Beehive State.
1933: Psych! You can drink again
The country repealed the 1920 constitutional amendment thereby ending 13 years of Prohibition. Though not Utah-specific, this historical do-over serves as a useful reminder that appeasing teetotalers by passing restrictive liquor laws today might look regressive and ill-advised tomorrow.




1935: In the booze business
Soon after America decided alcohol was copacetic again, Utah established the Department of Alcoholic Beverage Control, the body that continues to oversee alcohol in the state to this day. On the DABC website, it notes that the Legislature "mandated that the department be operated as a public business using sound management principles and practices." While an argument could be made that it doesn't make a lot of business sense to force closure on Sundays, liquor stores recorded more than $405 million in sales in 2016, so they must be doing something right.
1969: Join the club
For decades, in order to enter a bar, patrons were required to be a private club member. And in order to be a member, they needed to purchase a two-week or annual membership card. Lawmakers made changes to the provision—customers who didn't want to apply for membership could find a friend to "sponsor" them, for example—but it wasn't until 2009 when the law was entirely scrapped. (By the way, private club laws also restricted certain types of advertising, giving rise in May 1984 to the Private Eye newsletter, which went on to become City Weekly.)
2002: No, guys, we're normal. We promise!
The whole world was watching in 2002 as the finest winter-game athletes converged on Salt Lake City for the Winter Olympics. When visitors learned of Utah's peculiar laws and realized the party might be dry, they complained. Not to worry, officials helped visitors skirt their own private club laws, then boasted that Salt Lake had plenty of spots to grab a drink, as then-Gov. Mike Levitt did to Time magazine in an article titled "The New Utah."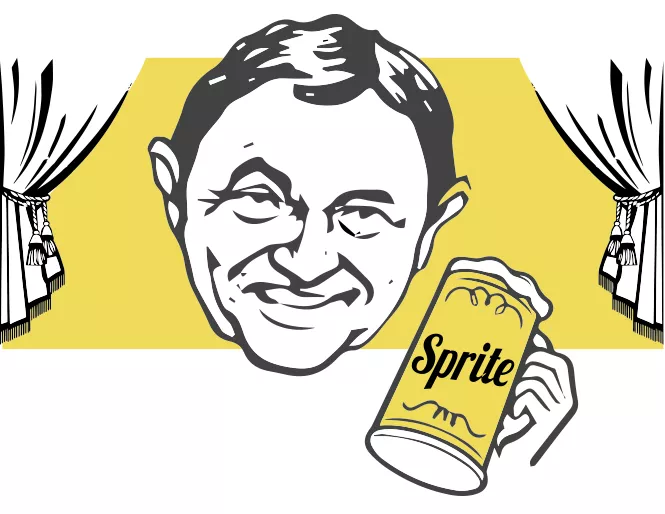 2009: Curtain call
The line of thinking went like this: When minors see bartenders prepare cocktails, so enticed they'll be, that they'll try to order a drink for themselves or something. Guided by that logic, the stage was set for the LDS-supported Zion Curtain law. New restaurants, which were forced to erect a barrier obscuring customers from the bars, sought change in the years after its passage, but it remained in place for the next eight years. Its proposed replacement—an option for a Zion Moat or mini-wall—is not seen by most restaurants as a total fix but instead an improvement.
Right Now: Testing the limit
As of press time, Gov. Gary Herbert has a few weeks to decide whether he will sign a bill to lower the DUI limit to .05. Assuming he does, Utah will be the first state in the nation to set the blood-alcohol bar below a now-countrywide standard of .08. Lawmakers who support the measure, however, believe the rest of the nation will follow and Utah will be viewed as a pioneer, not an outlier. On the other hand, opponents say it won't affect intoxicated driving, but will harm tourism and become the quagmire—à la Zion Curtain—future lawmakers are tasked with repealing.

Literally right now
Herbert said this during his monthly press conference on Thursday, March 23: "I intend to sign HB155 with some caveats." Cheers?