The quote "Be yourself; everyone else is already taken," is often attributed to Oscar Wilde, though some could argue it was perhaps a marketing ploy by the brilliant minds at Hobby Lobby to sell more ready-made art.
Still, the queer playwright and poet's words carry with them a dose of self-acceptance heft. Despite many misconceptions, LGBTQ culture in Salt Lake City is thriving, and this week's Pride festivities are a testament to that—from the 8th annual Miss City Weekly on Thursday, to Sunday's parade, to a series of splinter festivities across town—SLC's rainbow colors run deep.
This issue is licensed as a celebration, not a condemnation. To wit, subjects highlighted in this extra-special edition range from locals celebrating breakthrough milestones, to festival mainstage headliner Big Freedia, to a group of golden gays living life to the fullest, plus a revealing conversation with covergirl Alaska Thunderfuck. In these pages, you'll also get chummy with some of the city's top bartenders, learn to embrace often-misunderstood bisexuality and look back at some of the past 365 days' landmark headlines.
This is for you: the different, the outsiders, the weirdos. Go ahead and relish in the oddities that shape your individuality and remember to be bold. Be brave. Be proud. Be you.

—Enrique Limón
---
The Year in Queer, from A-Z
By Enrique Limón
A is for allies. Be them from inside the LGBTQ community (lesbians played a huge role helping out their gay brothers during the height of the AIDS crisis), or outside, the queer movement owes a lot to those who've lent their voice when they didn't have to. Think the revolutionary flame has extinguished? Just last March, students at Mount Ogden Junior High School got approval from the Ogden Board of Education to start the district's first gay-straight alliance club.
B is for bathrooms. In February, the current administration rescinded former President Obama's pledge that transgender students in public schools could use the bathroom that matched their gender. "This is a mean-spirited attack on hundreds of thousands of students who simply want to be their true selves and be treated with dignity while attending school," Mara Keisling, executive director of the National Center for Transgender Equality, said at the time. As recently as last week, Texas Lt. Gov. Dan Patrick (R) once again implied that he'd press legislators to return for a special session on the matter.

C is for Cox. Utah Lt. Gov. Spencer Cox. Though he shares a party affiliation with his Texas counterpart, their values could not be any more different. On June 15, in the wake of the savage Pulse shooting, Cox addressed a crowd of devastated locals outside the City and County Building, identifying himself as a straight, white, middle-aged, Republican "with all of the expectations and privileges that come with those labels." Six months after the watershed, headline-making speech, Cox told City Weekly he thought it was sad that "a no-name, nobody lieutenant governor from a small state in the middle of nowhere" would get so much attention just by preaching kindness, adding, "I think that's how far political discourse in our country has fallen, and people are just hungry for us to stop calling each other names, and to try to work together, and to be kind."
D is for dichotomy. Last October, the Church of Jesus Christ of Latter-day Saints launched Mormon and Gay. The move came almost a year to the day after the church declared that married same-sex couples should be considered apostates and that their children cannot be baptized until they turned 18 and were out of the household. Many, like Mormons Building Bridges' Kendall Wilcox were quick to point out the message was far from timely, though he did note the website represents "a huge step forward."
E is for Ellen DeGeneres. It's hard to believe, but last April marked 20 years since the comedian came out publicly on the cover of TIME magazine. As witnessed by her perennially popular TV show and the $1.068 billion global box office Finding Dory garnered last year, the move clearly ruined her.
F is for film. A little more than a decade after Brokeback Mountain made a splash, Moonlight became the first LGBTQ movie to receive a Best Picture Oscar. Locally, the Damn These Heels festival, whose mission it is to provide a "safe, supportive environment that empowers historically marginalized LGBT voices and [to] facilitate discussions crucial to inspiring positive social change," has educated and entertained audiences for 14 years. Watch out for their latest iteration July 14-16.

G is for Gilbert Baker, the man behind the rainbow pride flag. Prompted by Harvey Milk, Baker designed the iconic flag in 1978, with each colored stripe representing different qualities (red for life, orange for healing, yellow for sunlight, green for nature, turquoise for art and indigo for harmony). Before passing away on March 31, Baker saw his creation become an emblem of the gay liberation movement, a crosswalk adornment—in streets from the Castro to Saskatchewan—a Facebook filter and an emoji. Following his death, California State Sen. Scott Weiner said Baker's work "helped define the modern LGBT movement."
H is for HIV. According to a City Weekly story published in February of this year, the Utah AIDS Foundation estimates that approximately 3,000 Utahns are living with HIV. Of those, between 200 and 400 could be carrying the virus and not know it. No longer synonymous with a death sentence, prevention, early detection and treatment continue to be paramount in preventing its spread. Unsure of your status? The foundation offers twice-weekly free STI screenings on a walk-in basis. Best part: It's conducted in a completely welcoming, sex-positive and nonjudgmental environment.
I is for Interfaith service. Contrary to popular belief, we're not all boozehound deviants (at least not since that damn .05 DUI bill passed). Designed to "celebrate the sacred in all of us," this year's Pride-sponsored worship service takes place Thursday evening at First United Methodist Church. So get off the apps and nurture your spiritual side before the party kicks into high gear. What's that? Jesus is less than 25 feet away?
J is for J. Stuart Adams. Call him a man of contrasts. Sure, the Layton Republican vocally opposed April's decision by a federal judge in Chicago to expand the definition of workplace sex discrimination to include LGBTQ individuals. Yet, at the same time, he led a cross-country tour promoting a "Fairness for All" ideal. The concept, Adams says, is an extension of the basic "Love thy neighbor" principal. "Now I'm living my religion," he told The Christian Science Monitor. "I'm being more compassionate and tolerant, and I'm getting respect back from the other side."
K is for Kids. The Bad ones. Founded in June 2012 as a response strict gender norms and even stricter nightlife regulations, the Bad Kids Collective continues to be a shining beacon for any and all that march to the beat of their own drum. Follow them on Facebook, and if you see they're throwing a party, go. Your vision of SLC's nightlife will never be the same.

L is for Luxemburg. The small, landlocked European nation seldom makes headlines, so people paid attention when it started trending on social media last week. The reason? In a picture depicting NATO WAGS, the White House failed to acknowledge first husband Gauthier Destenay's existence. "Is there a reason the @WhiteHouse didn't include the First Gentleman of Luxembourg in this photo caption?" Weekend editor for The Daily Beast, Scott Bixby, tweeted. "Like, a non-homophobic one?" The gaffe was corrected 9 hours later.
M is for Misty K. Snow, the self-defined "true Progressive" who last year became the first openly transgender candidate to win a major party's U.S. Senate primary. Snow lost to Republican incumbent Mike Lee in November, but don't count her out yet. On April 13, the Salt Lake City native announced she plans to run against incumbent Rep. Chris Stewart for Utah's 2nd Congressional District seat in 2018.
N is for "No promo homo." While this year's legislative session included few surprises, the Republican-controlled assembly approved Senate Bill 196, sponsored by Mr. J himself—Sen. J. Stuart Adams—with inordinate bipartisan support. Squashing the state's dated "promotion of homosexuality" stature, the bill passed both houses and was signed into law by Gov. Gary Herbert. "Today is a historic day for Utah's LGBTQ youth," Troy Williams, Equality Utah's executive director, said in a statement. The measure goes into effect July 1, 2017.
O is for Orlando. Salt Lake City and the world shared the gut-wrenching pain on June 12, 2016, when an armed gunman opened fire at Pulse nightclub leaving, 50 dead. We honor your legacy. We will forever remember your light.
P is, for the second year in a row, for Pre-exposure prophylaxis. Taken once daily, PrEP has proven to be more than 90 perfect effective in preventing HIV exposure. Get the facts, and if it's right for you, get on it.
Q is for Queer Prom. Being gay is hard enough, but being gay and young—and living in Utah for that matter—is quite the trifecta. Luckily, Pride's Youth Activity Center circled the wagons and staged the 12th annual event last April. With a carnival-theme, Queer Prom represented a safe-space for youth ages 14-20 to experience the right of passage with their chosen attire and dates without fear of ridicule.
R is for resistance. As a nation, we collectively saw the worst and the best of people in the aftermath of last year's presidential election. One positive side effect was that a sleeping giant was awakened. A new slew of queer activists was born, lending their energy to a variety of topics, LGBTQ-related or not. In January, for example, Ella Mendoza passionately addressed the crowd gathered at Salt Lake City International Airport protesting the current administration's travel ban against visitors from seven Muslim-majority countries. "I want you to know that when they come for us, you need to be there," Mendoza, a defender of gender-nonconforming, PoC and Latinx voices, said over a megaphone. "The time is now!"
S is for sodomy. Fourteen states, including ours, still have obsolete anti-sodomy laws on their books despite a 2003 Supreme Court ruling nullifying them.
T is for Trump. At a rally in Colorado last October, then-presidential candidate Donald Trump held up a rainbow flag emblazoned with "LGBT's for Trump." A spokesperson later said Trump was "proud to carry the 'L.G.B.T. for Trump' rainbow flag on stage," being his aim was to be "president for all Americans." Insert collective sigh here.

U is for uterus. Aka a place where no crusty, white, male politician has a say. On the campaign trail, Trump said he intended to defund Planned Parenthood and overturn Roe v. Wade. Since then, people like Karrie Galloway, president/CEO of Planned Parenthood of Utah, have been working tirelessly to keep providing health services—including cancer screenings and birth control—for free or at a reduced cost. "Women need a safe and confidential place to get their reproductive health care," Galloway told City Weekly in January. "We can't let them down."
V is for visibility. On March 31, the Utah Pride Center joined others across the world to commemorate Transgender Day of Visibility. According to the Human Rights Campaign, 2016 was a record-breaking year for violence against transgender individuals in the U.S., registering 22 deaths. This year, violence has already claimed 11 trans* lives.
W is for wedding registry. Utah's ban on same-sex marriage was ruled unconstitutional by a federal court on Dec. 20, 2013. After a series of legal maneuvers, the U.S. Supreme Court refused to hear Utah's appeal on Oct. 6, 2014. And guess what? The world hasn't ended.
X is for X Factor. Sophia Hawes-Tingley has it, and she's hoping it'll take her all the way to the Midvale Mayor's office. If she wins, she'll be the first transgender mayor of a Utah city. Read more on her here.
Y is for youth suicide rates. They're the principal cause of death for people under 24 in the state, and while no official statistic exists pairing them with conservatism and the mainstream religion, the dots aren't hard to connect. "Please make a space for your gay members," Neon Trees frontman Tyler Glenn said in an emotional Facebook Live video in July 2016. "Please tell them they are OK and they're made in the image of God and they're not flawed. Please stop telling them that they are abnormal. Please, please, please, how many more? How many more?"

Z is for President Obama's Zero-Fucks-Given wrap-up tour, which on June 24, 2016, included a National Monument designation for the Stonewall Inn. Learn your history, kids, and bow down to those who opened the watershed. Had it not been for those brave pioneers your school probably didn't teach you about, there would be no Pride.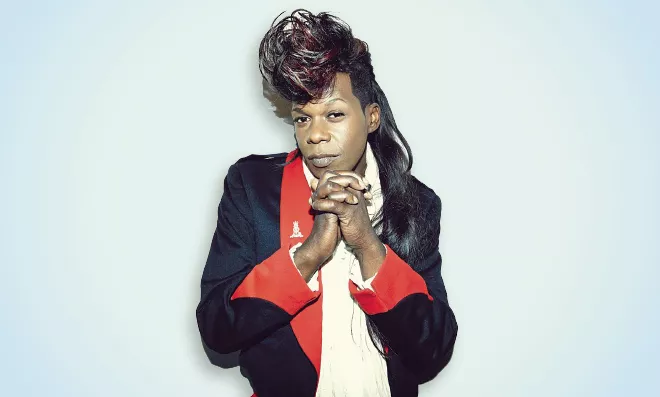 Freedia at Last!
Big Freedia brings her Big Easy bounce to Utah Pride.
By Alex Springer
The aftermath of Hurricane Katrina was one of the most gut-wrenching news cycles in recent memory. After the tragedy and horror passed, however, it became one of the most inspirational. Like many, as I followed the dire situation, I heard the humbling stories of musicians and artists who stuck around to help rebuild their city. As stories of ball-dropping politicians multiplied, so did accounts of impromptu dance parties and concerts. These, in their own way, fueled the reconstruction of New Orleans.
Essential to this cultural convalescence was—and still is—a hip-hop subgenre known as bounce. It's a rapid-fire, twerk-inducing music that ebbs and flows with the communal energy of all partygoers in attendance. NOLA native Big Freedia (born Freddie Ross, Jr.) reveres bounce as a cultural staple. "It's been around in New Orleans for many decades now," she says in a phone interview. "Everybody loves it—from kids to grandmothers. It's a culture here."
While the best way to experience the nuances of bounce would be to catch Big Freedia's performance at this year's Utah Pride Festival, here's a quick primer: It originated in New Orleans in the 1980s, and it's known for whipping audiences into a frenzy with a feverish beat barrage, expertly constructed trash verse and bawdy call-and-response exchanges. "I grew up listening to it as a kid," Freedia reminisces. "I can't believe that I'm among all those great artists that came before me. It's what we love and it brings people together."
Known among her contemporaries as the "Queen of Bounce," Big Freedia's origins as a performer began with an early interest. "I was into gospel music, and I was in community choir," she says. In 1998, Freedia began performing with Katey Red, bounce's first openly gay rapper. Red was known for performing in drag, and soon became one of the genre's most influential members. Red's notoriety paved the way for artists like Freedia to take the stage on their own terms.
Hip-hop—bounce included—isn't the most LGBTQ-friendly genre, but the arrival and popularity of this so-called "sissy bounce" movement helped shape today's more inclusive and diverse scene. "In the beginning, I had a little bit more trouble. Now I can say that I've earned my spot, and people respect me for my music, my craft and who I am," she says. "I collaborate with a lot of different artists, and they don't have any issues. I'm happy that I'm able to be myself without any questions."
In the time since Freedia launched her solo career back in 2000, she has since snagged her own reality TV show on Fuse: Big Freedia Bounces Back, which starts its seventh season this fall. "It's going to be pretty juicy," she says. Freedia also had the monumental opportunity to collaborate with Beyoncé on her anthemic single "Formation." Oh, and she also happens to hold the Guinness World Record for assembling the largest movement of sustained twerking in world history.
One thing that is inextricable from a Big Freedia show is her hometown roots. "New Orleans carried me for many years, and still does," she says. "It's helped me build my character, my personality and the music that I create." One of the thousands displaced by Katrina, Freedia slept on an overpass, but rallied to help restore the community that raised her. "When I got back on my feet, I was one of the first people to come back and help rebuild New Orleans."
She recalls performing all over the world before those that lived in New Orleans to bring "a sense of home" to those impacted by the Katrina tragedy. As a headliner at the Utah Pride Festival, she's bringing New Orleans—and a master class in her unique brand of ass-shaking bounce music— (that of the non-Yoncé persuasion) to the Beehive. Freedia's headlining of the Pride main stage on Sunday not only solidifies the local festival's standing as one of the West's most prominent, but also shows our appreciation for expanding our musical horizons. It's no stretch to imagine bounce music pumping from car windows of every downtown block party after Freedia performs.
As our conversation winds down, I tell Freedia that our Pride festival is known for attracting the most party-hungry crowd around. "I'm super excited to get there and show my pride," she says. "We're going to make people come together. It's gonna be a good time—don't you worry."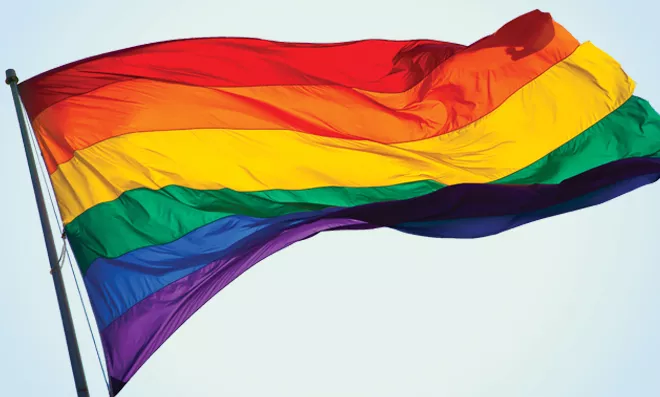 Today, I Celebrate
Local equal rights crusaders look back on significant milestones.
By Carolyn Campbell
Pride has many facets. One of its biggest elements is celebration, says Liz Pitts, Utah Pride Center events director. "Pride is a time when LGBTQ people, and their friends, family and allies can come together and take time to enjoy the community we have built," she says. "So much of what we do every day is activism and coming out. Pride is a time to relax and enjoy, to celebrate our sexuality, each other and the accomplishments of this diverse community." The following profiles feature people from the LGBTQ community who are also enjoying other significant celebrations at this time of Pride.
Shane Frazier: celebrating acceptance
Frazier is celebrating acceptance. He plans on attending Utah Pride for the first time this year. Frazier is a 22-year-old political science major at Mormon-owned BYU. When his religious beliefs came at odds with his sexual orientation, he says he originally experienced depression, anxiety and suicidal thoughts.
Within the last year—and in order to help prevent future suicides on the part of others—he spoke openly both about being gay and facing mental illness in a video interview with LDS Daily. "I was hopefully able to show people that there is nothing wrong with being gay or with having a mental illness," he tells City Weekly. "You are not broken; there is nothing wrong with you and you are loved. As hard as these things have been for me and even though I struggled with my relationship with God, I feel that he gave me these opportunities to help other people."
Frazier is currently a member of BYU College Republicans and hopes to work toward positive reforms within the Republican Party and the LDS faith.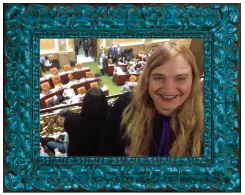 Sophia Hawes-Tingey: celebrating her mayoral candidacy
Hawes-Tingey is running for mayor of Midvale. If she wins, she'll be the first transgender mayor of a Utah city, and the second time she's made headlines. Back in October 2014, she and her partner Danilynn Tingey, became the first legally recognized trans-lesbian couple in the state.
"The distinction will be that people will have the opportunity to know that a transgender person can serve and can serve well," she says. "We've come a long way since the time when it was thought that if your internalized identity didn't agree with your outward gender, that it was a disease that needed to be cured." She clarifies that being transgender "isn't why I run, but for a certain population, it's why they want to support me." She feels her political experience, her recent appearances in the Vagina Monologues at Westminster College and the University of Utah, and her approaching fourth wedding anniversary, all have contributed to this new chapter, and are worth celebrating. She concludes: "Pride is actually founded in the sense that we can—and should be able to—take personal pride and personal self-compassion in who we are and who we love. We have the right to take that pride."
Joshua and Jason Tiedeman-Bell: celebrating their fourth anniversary and second baby adoption
Since he was a kid, Joshua Tiedeman-Bell always wanted a big family. "I was an only child. My dad was LDS and it seemed like everyone else had a bunch of siblings," he says. As a gay man, he originally thought his dream would be just that.
Then everything fell into place after he met Jason Tiedeman-Bell, through friends from Disney Cruise Line, where they both worked at different times. They quickly realized their family goals were in synchronicity. "One of the very first topics we ever discussed was 'do you want kids?' A family was something we both always wanted," Jason says. They married in 2013 and pursued their dream of having a family through the California state foster-care system.
They first adopted Landon, who will be 2 in June. The parental bug having kicked in, Aidan, now 10-months-old, followed. "As soon as I saw him, I fell in love," Jason says. Joshua works from home for an Orem-based software company. A nanny holds down the fort during the day, but he's able to bond with the kids during his lunch breaks.
The challenge of caring for two kids in diapers who can't quite communicate what they want yet, hasn't dimmed the idea of continuing the pursuit of his Brady Bunch-worthy family plans. "We have two boys now and hope to eventually adopt two girls," he says. Last month, the couple hosted a soirée to commemorate their fourth anniversary and the finalization of Aidan's adoption.
Obsidian Healy: celebrating her 16th birthday at Queer Prom
Healy came out to her family when she was 12. She and her mom passed each other on the basement stairs as they rushed to get ready to go to a play at Hale Centre Theater. "I could tell she was visibly upset, her mom, Liz Healy, says. "We both sat down on the stairs and she said, 'Mom, I need to tell you that I'm gay.'" Liz replied, "Get your shoes on. We're going to be late."
Obsidian's parents accepted her sexual identity in the same way they'd embraced her self-imposed name change from the original Megan. "We're not LDS; maybe it was easier that she didn't have the cultural stuff to deal with," Liz Healy says. "And it's not that I always thought she was gay, although she was tomboyish, and usually wore her hair short and dressed in basketball shorts and T-shirts. What I'm saying is, it didn't surprise me."
Despite minimal fanfare and drama in her coming out, Obsidian suffered her share of adolescent struggles, including coping with anxiety. In response, she started the first gay-straight alliance club at her school. "She's a force to be reckoned with," her mom says. On April 22, Obsidian celebrated her 16th birthday—and the fourth anniversary of her coming out—at Queer Prom, sponsored by the Pride Center and held at the downtown Salt Lake City Library. With a palpable energy in the room, and surrounded by her peers, the milestone was one for the books. "The drag queens called her up onstage and sang to her. She had an amazing night," her mom says.
Jacob Dunford: celebrating togetherness
As a closeted gay student at BYU, Dunford spent many nights alone. On a particularly difficult night, he put on his running shoes, ran out of his dorm to a big grass field, sat in the middle of it and started to cry.
"Back then, I didn't even feel that I could cry in front of anyone. I thought they might guess my little secret," he says. Dunford came out to his parents before leaving on his mission. "They said I could still go if I wanted," he says. So he went. "It was when I got home that things got a little harder. But I always had my family's support, even when I stopped going to church."
At that time, he decided he wanted persons like himself to be totally supported by their families the way he was. Today, he works for Encircle LGBTQ Family and Youth Resource Center, located in a renovated 1891 home in Provo. "Our slogan is 'No Sides, Only Love,'" he says. "We choose to love everyone who walks in the door, no matter what they want or who they are. If you are a mom who is conservative LDS and your daughter came out as lesbian, this is one place that feels as comfortable as your own home.
He describes Encircle as an initiative to keep families together through the tough threads that often are commonplace in the gay experience.
"We see a lot of homelessness—physical homelessness, but more often emotional homelessness," he says. "We see plenty of people who feel they aren't welcome anywhere. We feel that is because of a misunderstanding. We can be a place that is a bridge toward understanding." At a conference for LGBTQ Mormons, a woman approached Dunford with a defensive attitude, asking, "What does Encircle think I should do with my child?" Dunford grabbed a picture frame that showed the Only Love motto and the woman started to cry. "She came to Encircle and is now seeing a lot of progress with her daughter and her family." Encircle offers support groups, counseling, referrals and fun stuff for youth. "It's amazing what you can do when you have a place where you can talk about the gay thing and it's not a big deal." He adds, "What we really celebrate is families. We don't pretend to understand what family is. There are a lot of LGBT kids whose families are struggling. As a gay guy, I understand how hard this is on the tender parts of your soul. But everyone deserves a group of people who cares about them. When you are at Encircle, you see all the other moms, dads and high school kids. We're such a simple organization, but our impact has been huge."
Ann Pack: celebrating her transgender journey
Pack felt that the scariest part of admitting she was transgender was that it seemed like nobody stayed married to their partners. "I felt that if I told, I would lose my family and friends and no one would want to be in a relationship with me." So, prior to her transition, she did the her best to suppress the truth. She and her wife adopted a little girl who was the center of their world. "I felt that if I just acted manly enough, it meant I was a man."
Throughout their marriage, her wife would find stashes of her female clothing, "I could understand her view that if she married me and we were going to be an eternal family, I was now taking that family and destroying it. We knew this gender stuff was a problem we needed to face," she says. For a while, they accepted the idea that it might just be a crossdressing phase. "For both of us, that felt a lot safer," Pack says. Soon after, she came to terms with her reality. "I joined a support group for crossdressers in Salt Lake," she recalls. "The other men would have their evening out as an alternate identity, then go back to being male. Whereas, after I got home and I'd have to go back to being a guy, I would cry."
Eventually, she told her wife that she was transgender. As a first call to action, they introduced their daughter to transgender friends of theirs. "She had a foundational knowledge when we told her," Pack says. "She was scared that we were telling her we were getting divorced. I said, 'We're not. We're trying to figure this out together.'"
Today, the Packs have been married almost 18 years. Like many Utah couples, the balance between faith and self-acceptance has been a particularly tough one. "It is hard for both of us. We don't necessarily get everything we want. There has been a lot of compromise and we are trying to meet each other in the middle somewhere. Right now, it is working well for us." Last year, Pack was part of the Pride parade with her wife and daughter alongside the Mormons Building Bridges group. A good problem to have this time around, she says, is not knowing which group to march with. "There are so many groups, like Mormons Building Bridges, Affirmation and others," she says. "I know I will march; I just haven't quite decided who I will march with."
Mike and Spencer Twede: celebrating being gay and Mormon
Dressed in white shirts—like they wore on their missions—and rainbow ties, Spencer and Michael Twede held the banner leading off the Mormons Building Bridges contingent in last year's Pride parade. "For us, this is a different kind of mission, an opportunity to send a message to people in our lives that there is space to be both Mormon and gay," Mike says. They are both important pieces of who we are and we shouldn't have to hide one to have the other."
Both served Spanish-speaking missions in California. They met at USGA, (Understanding Same Gender Attraction), a support group that originally met in the BYU Law Library. "Both LGBT people and straight people attended and it was the right place for Spencer and me at that time," Mike says. After one such meeting, a high school friend invited him to go to the library and hang out. "That is where I met Spencer. I stalked him like crazy on the internet, and found his number on Facebook," he recalls.
A text led to their first date the following week, and six months later they became engaged. Seven months after that, they married. "Our initial plan was to wait a year and go to California, where we were missionaries," Spencer says. But when gay marriage first became legal in Utah in 2013, the men decided to seize the moment.
Saying they fully embrace "everything we've learned, experienced and felt as Mormons," the couple continues to attend church. "Our stake president has been warm and welcoming," Mike points out. "We are able to participate in a lot of different ways and we like to be as involved as we can."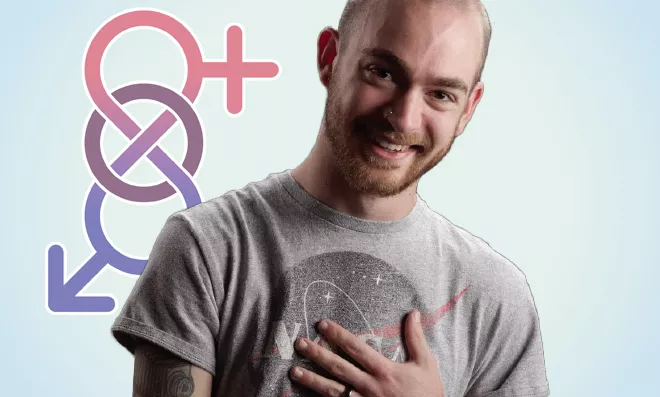 Let Me Eat Cake
A bisexual's manifesto for living life somewhere in between.
By Chase Wilson

To some, I'm gay. To others, I'm not gay enough. For a long time, I didn't know what I was. I didn't know where I was supposed to fit in. Could I fit in anywhere?
Growing up in a forward-thinking household, my mom always told me to judge people according to their character. While a good rule of thumb, this is much easier said than done. We grow up in a world riddled with conscious and unconscious biases. Harmful micro-aggressions take seed in our brains early on and spread their roots deep. Through education, representation and honest communication, we remove these poisoned roots. We begin to discover who we are and where we belong. Often, the destination we arrive at is not where we expect to end up.
As a child and through my adolescence, I never worried about my family judging me for how I presented myself, even though I found myself going through a new phase almost weekly. My family never judged me for who I chose to hang out with and I easily made friends throughout my school years despite social anxieties that resulted in overt shyness and introverted tendencies. I also enjoyed my fair share of "girlfriends" throughout elementary school. I use quotes here because I'm not sure these first interactions with the opposite sex as kids count as actual relationships, but they serve as a shallow foundation for relationship building as we grow older and begin to navigate the dating world.
Cut to any family get-together during these years, where I was inevitably asked about school and, from there, if I liked any girls in my classes or if I had a girlfriend. It always felt innocent enough. A light joke to break the ice with a kid they rarely saw, but it never sat right in my head. Questions like these, asked of such young kids before they even possess an inkling of who or what they are, plant seeds of heteronormativity—the socially ingrained belief that men and women have distinct roles in life—and that heterosexuality is the natural form for relationships.
My first real relationship began in middle school. I met a girl while working my first job in an amusement park. Things went well for nine months or so and then we went our separate ways. After this, I dated another girl, more serious than the last, which went on-and-off for around three years. Most of the details of these first relationships are irrelevant, other than they were born from the immense societal pressure that I felt (and I think most young people feel), compelled by everyone and everything around me to find a girlfriend, date her through high school, then get married and have kids. It's what we're supposed to do, right?
As this rocky, on-again-off-again relationship began to fizzle out, I knew I possessed an attraction to members of the same sex. I never thought about it as being gay or bisexual, or anything other than straight; I always attributed it to feeling comfortable with my sexuality. More often than not, teenage boys at this time in their life are hyper-masculine. Always flexing to prove who's the tough guy; bragging about who gets the most girls; who could kick whose ass. Many of my close friends filled the stereotype with ease. Most guys this age meet any sign of femininity or gayness with immediate revulsion, mockery and disgust. This ultra-masculine atmosphere does more than just make boys puff their chests and act tough; it creates a false narrative about what makes a boy a man. Living in this atmosphere day after day—filled with constant displays of manliness and revulsion at the slightest hint of anything queer—helped me unconsciously repress any sort of thoughts or feelings that weren't particularly straight.
By the time I entered high school, I quit hiding from the truth. I did myself no favors by lying to myself. I knew that I didn't fit into the straight narrative taught to me from a young age. I felt attracted to men. But I also knew that I didn't fit into the gay narrative either. I absolutely felt attracted to women, too. As a result of some poking around the internet, I concluded that the term "bisexual" defined how I felt pretty accurately. Finally having some sense of identity empowered me. However, I could not find it in myself to come out immediately. I feared that coming out with my newfound sexuality might negatively impact—maybe even ruin—many of my friendships and possibly even sabotage my prospects for future relationships. I stayed quiet about it for a long while.
Throughout the entirety of high school, I worked at Hot Topic at the local mall. I met Megan there and we began dating in my junior year. Early on, I could tell that this relationship felt different from any before it. She was, and remains, incredibly empathetic and genuine. I felt so strongly for her and trusted her so deeply that I made the decision to come out to her first. To say I felt nervous is an understatement. Up to that point, I don't think I ever felt more anxious than I did in that moment. To my relief, I placed my trust in the right person. After telling Megan about my internal struggle, much to my shock, she actually reciprocated the action and came out as bi herself. It was truly a moment full of love and free from judgment.
From there, it became easier and easier to come out to those around me. After I told Megan, I came out to my mom and sister. My sister couldn't have cared less. Her reaction came off as the most "So what?" of so-what's I'd ever heard. My mom came off a bit more cautious. She asked me a few questions: "What about Megan?" She knows, nothing has changed, I answered. "Does this mean you're just confused?" No. "It's not just a phase?" Nope. Then came a few semi-hurtful, "Are you sures?" as if I hadn't thought about any of these questions over the years. After the interrogation, the conversation effectively ended. Since then, I've felt nothing but acceptance.
Now came the part I dreaded most: coming out to my best friend. I thought a lot about this in the months and weeks leading up to finding the guts to pull the trigger. I recalled talking about LGBTQ issues with him in the past and it never went well. Repeated iterations of the same "it's not natural, it's a choice," argument had stifled any sort of real conversation. Finally, the time came when I could no longer live vicariously through the scenarios I'd created in my head. I had to make this real and accept the outcome, whatever it might be.
"I'm bisexual," I managed to mumble over the phone from behind my jumbled nerves.
"So tell me what that means," I heard him say in a flat tone.
That's how it began. If I told you this conversation went how I planned, I'd be lying. I explained what identifying as bisexual meant to me, and how I'd come to that conclusion. He asked a few of the now-standard questions, and after saying all I had to say, he paused in a stone-cold silence for a few eternal minutes. I actually thought he'd hung up. "Hello?" I said.
A sniffle. An apology.
Without going into much of the sappy details, he apologized for all of the negative comments and arguments made over the years. He told me having someone close to him, someone that he calls a brother, come out as decidedly-not-straight opened a whole new world-view to him. He made a virtual 180-degree about-face. In fact, I can't say that any of my close friends reacted in a way that negatively impacted our friendships in the years since coming out. That's the important caveat though; these were people I'd known for years, but I still wondered how people who didn't know me personally would react.
Fast-forward to the present day. Megan and I are still together, going on two years of marriage. Newsflash: I'm still bisexual even after marrying a woman. Admittedly, we don't have what is defined as a "traditional" marriage or relationship, whatever that is. We're two bisexuals in a loving and committed non-monogamous marriage. In other words, we are emotionally exclusive while allowing one another to have separate sexual partners. I'm not here to tell you this lifestyle works for everyone, or that it's an easy decision to make. It takes trust, love and most importantly open, honest communication. But in the end, this lifestyle works for us. Most interesting to me, it seems that people on both ends of the spectrum have considerable troubles comprehending this. Straight and gay folks alike wonder how, if I'm married to a woman, I could possibly still be bisexual—as if somehow my inherent sexuality switched off once I said "I do." I've experienced some people at either end of the conversation who try and invalidate my marriage because they just know that I'm actually gay and don't want to come out. They condescendingly tell me that I want to have my cake and eat it, too.
I do. And I will.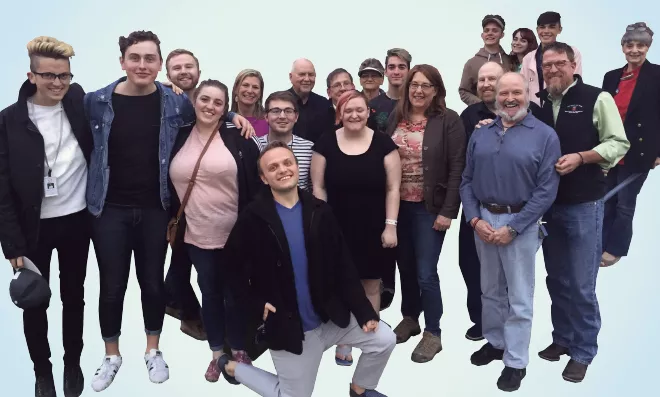 Sage Advice
Group of elders aims to bridge the LGBTQ generational gap.
By Andrea Harvey
Charles Hoy-Ellis was 15 years old in 1975 when he told his family and friends that he was gay. Rejected by his Southern Catholic parents and relentlessly bullied by his classmates, he eventually dropped out of school and moved to Seattle to start a better life.
Among the many things he left behind was a secret: His brother was gay, too, but decided not to come out after seeing the way that Hoy-Ellis was treated.
It wasn't until 20 years later that the brother's secret was finally shared—in a suicide note found by his parents.
This was the turning point for Hoy-Ellis, who decided to pursue a career helping people like his brother. It was a different world back then. But although the nation has evolved in terms of LGBTQ rights, many of the people who grew up in that decade or earlier are still living in the past.
The unique issues faced by aging queer adults have been historically overlooked—and that's one of the many battles SAGE Utah has been fighting.
Recognizing that the larger LGBTQ movement wasn't paying much attention to the needs of its elders, the national, New York-based organization SAGE (Services & Advocacy for GLBT Elders) was formed in 1978, and has since branched out to 20 states in the U.S. Utah was one of the first.
Under the wing of the Utah Pride Center, SAGE Utah's mission, in a nutshell, is to improve the quality of life for local LGBTQ adults over 50 by addressing five key needs: social, emotional, physical, mental and spiritual. They do this through outreach, education, advocacy and social events.
While the LGBTQ rights movement has come a long way, the milestones are relatively recent. Among the elderly, many of the earlier conservative social values have remained unchanged. So for the queer community, stepping foot inside a senior center, nursing home or assisted living facility can feel like going back in time.
Andrea Harvey
"Socialization is really important because older people tend to get isolated, especially if you're gay," SAGE Utah's Richard Starley says.
"We've heard, nationally and locally, that [senior facilities] are not very welcoming to gay seniors," Richard Starley, head of the SAGE Utah board, says. "They always say it's the other residents who aren't comfortable. You have to think in terms of generational issues here. The people around you grew up in a time when being gay wasn't acceptable."
The list of problems faced by the aging gay community is lengthy. But social isolation is at the top.
LGBTQ persons in assisted-living facilities or nursing homes are particularly at risk of social isolation and its emotional repercussions, especially when lack of independence is factored in. Starley says SAGE makes a point to visit these facilities regularly to provide emotional support and caregiving when possible.
"It's a difficult thing to do, but it's an important thing to do," he says. "When you become ill or vulnerable, you tend to go back in the closet a little bit. You don't let everybody know you're gay."
SAGE tackles the isolation through education, outreach and advocacy aiming to help facilities better understand and serve their LGBTQ residents. That can start with something as simple as including more representation of same-sex couples in their pamphlets, to make them feel more welcome.
"When you're not seeing yourself represented," Hoy-Ellis says, "at best, you're invisible, which isn't helpful. At worst, you don't matter, and that can be detrimental."
Now an assistant professor at the University of Utah's College of Social Work and an investigator for Aging With Pride, Hoy-Ellis has researched and studied these issues for years, and says that LGBTQ elders are at a high risk of suicide, though the data are hard to collect.
This year, for instance, the Trump administration removed all questions regarding LGBTQ elders from the National Survey of Older Americans Act Participants (NSOAAP). "Data and research are more crucial than ever to identify and address the impact of discrimination and stigma in areas ranging from health care to housing to employment," read a press release from the national SAGE organization.


Both Hoy-Ellis and Starley admit, they're still learning as they go along. It's an ongoing process.

The local group collaborates with other organizations such as Salt Lake County Aging and Adult Services, and Utah Commission on Aging. But the latter, Starley says, didn't welcome SAGE until recently—an all-too-common roadblock in conservative Utah.

Despite the challenges, SAGE Utah has thrived. Their budget is tighter than before, yet they're more active than ever, thanks to the efforts of dedicated volunteers like Starley.

This year's Pride Festival will have numerous accommodations for seniors and those with disabilities, including a discount, wheelchairs and a wheelchair-accessible float in the parade—all part of SAGE's push for more inclusivity.
They're also now hosting an event every month—"a big step forward for this little group," Starley says. From group dinners to classes featuring guest speakers, these gatherings provide a supportive space for local LGBTQ elders to broaden both their minds and social circles. Their biannual potluck sees a turnout of around 300.
Most recently, SAGE members traveled to Provo for a gathering with the LGBTQ youth of Encircle. Over pizza and soda pop, people from all walks of life with one thing in common swapped stories for three hours. At some points, the room was so full that it was hard to move; at others, the laughing so loud that it was hard to hear.

Despite differing experiences, opinions, religions and ages, not a single voice went unheard. And that is what SAGE Utah is all about.


Shedding Her Skin
In a candid interview, Alaska Thunderfuck talks patriarchy, bullying and political ambition.
Story & photos by Enrique Limón
Greetings, Earthlings. Her name is Alaska Thunderfuck 5000 from the planet Glamtron, what's yours? Phone interviews can be awkward, impersonal and even in the days of high-quality digital audio recording, hard to decipher. So, when it came to profiling the RuPaul's Drag Race Season 5 breakout for our Pride/anniversary issue extravaganza, the answer was clear—it was time to take the show on the road. Specifically, Denver's Oriental Theater. There, in a strip mall office adjacent to the venue, Thunderfuck (née Justin Andrew Honard) is in repose in front of a vanity, meticulously applying her makeup. Next to her, a towering suitcase holds heaps of hair (whatever you do, do mention the W word—wig) and a Pepto-pink plastic tablecloth, which will later double as a tear-away outfit.
The All Stars Season 2 winner has been busy "spreading the gospel, the good word" of drag with her non-stop Poundcake Tour. The night's 90-minute-long performance is noteworthy in that it's the only one for which she'll be accompanied by a live band. Upping the ante, Thunderfuck recruited legendary L.A. drag bushwacker Jackie Beat, an early influencer who she calls "a hero of mine for a long time."
Back in the early days, Thunderfuck cemented her rising-star status thanks to an unforgettable, Super-Soaker-inspired stunt to Whitney Houston's version of "I Will Always Love You" at notorious club night Trannyshack. Today, the drag maven opts for her own material. Her first album, Anus peaked at No. 3 on Billboard's dance chart. Videos for the first three singles of her latest, Poundcake, have collectively garnered close to 7 million views on YouTube. Alaska the persona also has three times the Facebook following that Alaska the state does. Thunderfuck's burgeoning empire also includes a "sickening" adventure book (Alaska Thunderfun and the Inner Space Odyssey), a limited-edition watch and a newly launched doll.
Still, as part of shtick, she projects an oblivious vibe. Asked if it the night's show holds a special significance, the pride of Erie, Pa., answers: "Sure. I don't know? Yeah?" in her trademark, drawn-out baritone.
Before taking the stage and delivering a raw, passionate and unapologetic experience, the brains behind such anthems as "Your Makeup Is Terrible" and "Come to Brazil" talked pot—"Mmm, I smell a skunk," she said while a bandmate partook in Colorado's recreational activity du jour—expressed shock at that week's episode of Drag Race (the one with the infamous Valentina mask incident), and gave a nod to homegrown talent Cartel Chameleon, calling her "insanely talented." Along with Chameleon, Thunderfuck will be sharing the Metro Music Hall stage on Saturday with Eden Flesh, Chelsea Siren, Devon Dixx and Kenneth Leon.

CW: Let's start with pronouns. What do you prefer?
AT: I'm going to give you the RuPaul answer: 'Call me he, call me she, call me Regis & Kathie Lee'. It doesn't matter.
At what time of the transformation does Justin become Alaska?
I actually think it's the people—whether it's the audience or whether it's the meet-and-greet—the people bring her alive.
Is it a good time to be a drag queen?
Yeah, definitely. It's insane.
It seems everyone is eating it up now, and drag has crossed over to the mainstream. What's your take on that?
Well, I don't know. Everyone keeps saying that, but it's, like, drag used to steal from the mainstream and copy it, and now the mainstream is stealing and copying from drag. I guess it's just, like, full circle.
Many have speculated drag is inherently misogynistic. How do you respond?
(laughs) Oh, it's this kind of article ...
I promise we'll have fun. I just want to touch on all the bases.
Well, Jackie Beat's answer to this query is, 'Are women born with false eyelashes and hair stacked to Jesus? No.' I mean, we're making fun of not women; we're sort of drawing attention to the artifice of beauty culture and how absurd it is. That's what I'm doing—that's the look of drag. The performance of drag, is celebrating femininity—that's the ritualistic magical performance element of it.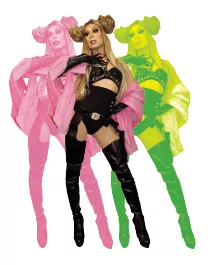 You've performed in Salt Lake City before. What are you bringing this time to the stage?
I don't know yet. Usually when I don't know, I say it's a surprise. So, let's just say it's a surprise.
In preparing for this, I read a bunch of interviews with drag queens, and they all seem to lead with the same question ...
Why do you do drag? When did you start doing drag?
Not even! It's who would you kai-kai with. It seems drag queens are the new sex symbol within the LGBTQ community.
Oh my! That's wacky. Because, when I first started, I was seeing a guy who was, like, 'Yeah, if you ever do drag, I'll never sleep with you again. And that'll be it.' And I was still compelled and drawn to do it, and I've never looked back. So it's crazy to think that drag queens are in some way a sex thing.
So you don't consider yourself a sex symbol?
I don't. I don't really think of sex at all when I'm in drag. There's too much going on—there's pulling and prodding and taping and gluing—there's more rigging going on than All Stars 2.
On that topic, talk to me about "race-chasers." A sub-culture that you immortalized in one of your songs.
(laughs) Well, it was something that we were all talking about anyway. 'Cause it was, like, we would go to a city, and you know, we all sort of follow each other. Like, I'll be there one week, and then, the next week, Detox or Jinkx will be there. And we've had stories where we're flipping through photos and we're, like, 'Oh, you hung out with that guy, too? Oh, how clever!' and literally, there are guys who I swear have punch cards and are trying to catch 'em all like Pokémon.
What Pokémon would you be?
Hmm, well I can't be Jigglypuff, that's taken. Is there a snake Pokémon? Ekans, I'm that one.
You're also very active on all forms of social media. At what point do you tune out the negative stuff?
Well, I mean, some girls love the comments. Some girls love to talk about the comments, they love to talk about reddit and this and that. That's not my business. I don't go there, I don't live there, I don't visit there. So if you're trying to reach me, the comments is not the place to get to me, because I'm not gonna see it.
What is a good place?
Snail mail. Also, direct Twitter mentions. I'm very good at seeing those. So, if you have something really pressing to tell me—if you really hate something I'm doing—Twitter-mention me.
You just mentioned reddit, which seem to be a hotbed for all things Drag Race.
God bless them! I mean, if I was a fan ... well, I am a fan of Drag Race—but if I wasn't a RuGirl—I think I would love reddit. To me, it seems like it's for die-hard fans who look at deep detail, and I love that. It's cool, but they talk about me too much, so I don't want to go there.
You and Season 7's Jasmine Masters are huge on reddit.
Am I? Am I actually huge on reddit? See, I don't want to know.
Even while on the road, I'm assuming you're following Season 9?
I am, and I'm like a fuckin' crackhead without a fuckin' light bulb when I'm on the road, and I have a show on a Friday night and I can't watch it. I can't go on social media, because I'll see a spoiler and I've gone this whole season without knowing what's gonna happen. So I get so pissed, and I make everyone's life a living hell until I get to watch the episode.
Did you watch last night's episode?
I sure did.
For you, what's been the gag of Season 9?
Last night (laughs). I was so upset! I'm still holding out hope. I think she's gonna come back and she's gonna win the whole show. I can't say that, when is this coming out?
June 1, Pride weekend.
Whatever, put it in. I said it and I'll say it again.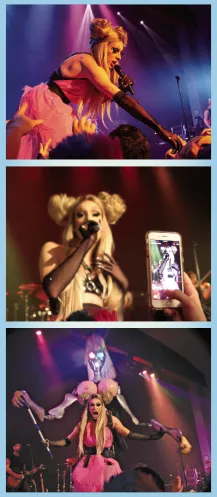 How would you have reacted if you were in Valentina's shoes at that moment?
Well, I think it just one of those things that comes down to experience, and if she really has only been doing drag for 10 months, that's not a long time. It takes years to get your legs as a performer; to figure out what you would do in a situation where you didn't know the words. There are ways to get out of it, and to sell it, and to make it work to your advantage. It happens. Make a joke out of the fact that you don't know the words, but legitimately trying to hide it? That's not one of the ways that works. But, unfortunately, she was figuring out this lesson on TV, with eight cameras trained on her, and then broadcast across the world. That's too bad, but she's young. She's gonna be fine. She's lovely, I think she's amazing.
During another episode, one queen felt personally attacked when it came to 'reading'—which is such a part of drag. Is there a limit when poking fun of someone when you're in drag?
Well, I mean, drag, inherently, is saying outrageous, mean, horrible things. That's how we keep our claws sharp. It's how we keep our edge. I know I'm being complimented if somebody I respect tells me I'm the worst fucking drag queen they've ever seen and that they hope I die. I mean, that's amazing. That's honorable. ... But, like, with Alexis Michelle, she felt really touchy about people talking about her body or her weight. You have to pay attention to those things that make you feel self-conscious or edgy, and you need to go forward at them 100-miles per hour. So she needs to say, 'Yes, I'm a fuckin' fat bitch and I'll fuckin' sit on your face and fuckin' kill you.' That's what I would recommend as a way of dealing with it, 'cause you have to have thick skin.
A recent piece on The Atlantic states drag is the ultimate retort to Trump. What do you think of that?
Sure, I bet he hates it. All the more reason to do it. He sucks.
Do you consider yourself to be political?
Yeah, totally. I mean, drag is taking popular culture and identity and throwing it completely into a fuckin' wood-chipper and coming out the other side making fun of it, and making fun of all these things that society takes so seriously—taking the piss out of patriarchy—and I think that's great. Like, look what men have done to the fuckin' Earth so far—it's not really working out that great, so I think we should give the women a chance to take over.
On that note, what would be Trump's perfect drag name?
She doesn't get a drag name.
John Oliver has jokingly suggested that perhaps it's time for a drag queen to be in office. Would you ever be compelled to do that?
I mean, yeah, we might as well. I'm down, let's do it.
With RuPaul being named one of TIME's 100 most influential people ...
I wanna go back to the last one. Every politician is so scared of any scandal coming out where they're doing anything weird—'Oh no, I smoked pot in college. Oh, my career is over'—if you put a drag queen in political office, they'd be, like, 'Yes, I've done every drug. I've sucked every dick. I ate every pussy, and now let's fuckin' govern.' You know, it gets all that shit outta the way. So yes, I will be running in 2020. No ... just kidding. Maybe later though.
Sorry, what was the question?
With everything happening right now—RuPaul being named one of TIME's 100 most influential, young kids in grade school doing makeup tutorials on YouTube—it's such a moment for queer culture. Yet, in a state like Utah, suicide is the No. 1 killer of LGBTQ youth. What would you say to those kids that are alone right now in a world that hasn't fully accepted them?
Well, I'd say they're not alone. As much as people feel alienated and isolated, we also have a great many tools and resources that we never had before. You can go online, you can find a community that's going to accept you and support you, and find people who are like you. So, I guess I would say to them: You might feel alone, but you're not.
What was that moment for you when you were younger?
Well, it was definitely the art nerds and the theater nerds. That was my tribe, and they made me feel accepted, and I Ioved them.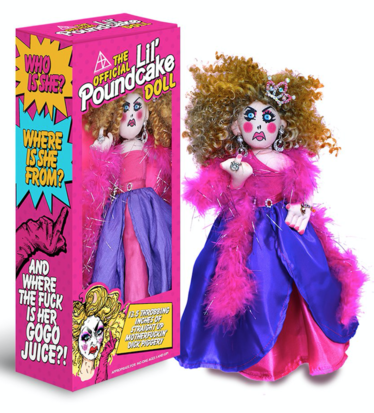 I want to make sure I don't disappoint staunch RPDR fans. So what do you think I should ask you as a final question?
Oh my God, I don't know. I think you did a great job.
Anything you want to put out there. I promise it'll make it in the paper.
I would say the Lil' Poundcake doll is now available on alaskathunderfuck.com (laughs)
And to vote for you in 2028.
Yeah, exactly.


Pride of the Bar
For a change of pace, we ask bartenders about themselves.
By Randy Harward
Bartenders might be therapists for the desolate, but have we ever asked them about their days? In advance of the weekend, when the city's LGBTQ barkeeps are gonna be workin' hard to make the celebration special for everyone, City Weekly thought it'd be a good move to listen to them, for a change. Work commutes that stretch state lines, sweet texts and soaked drag queens—these war-torn booze-slingers have experienced it all.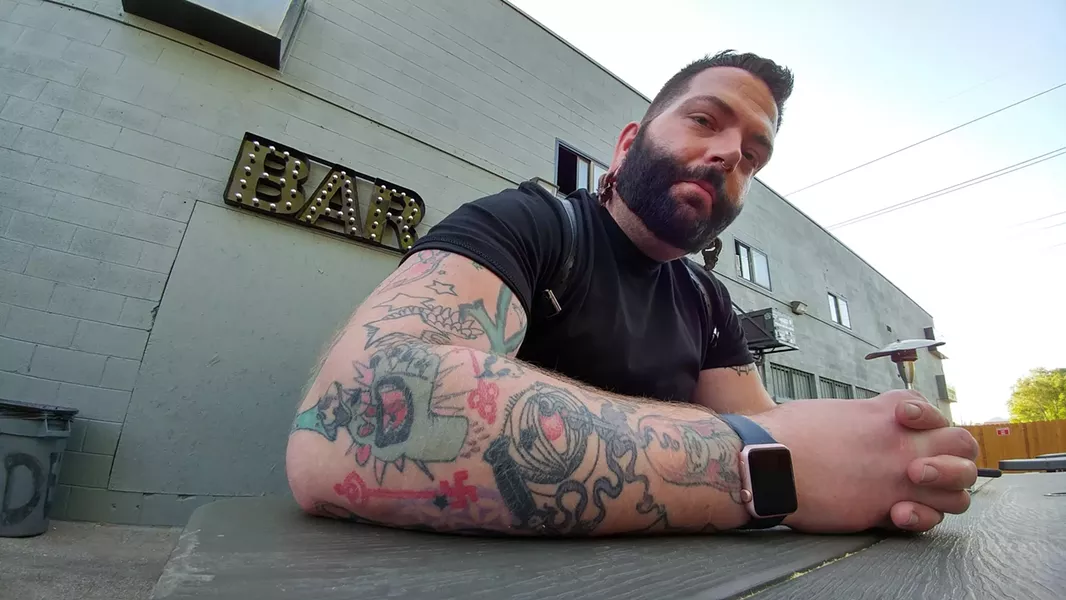 Michael Elliott, Metro Music Hall
At 6 feet 3 inches tall, with thick tattooed arms and heavy bronze rams dangling from his stretched earlobes, Michael Elliott, 32, looks more like a bouncer than a bartender. But he's a gentle giant, soft spoken, mellow and considerate—even outdoors, at a picnic table on the Metro's patio, he asks permission before smoking. Born and raised "pretty much all over" Utah but mainly in Ogden, he moved to Salt Lake City as a young adult. He's worked in the customer-service industry, mainly restaurants, since he was 16. "I kinda just lucked out, getting into bartending," he says.
One night while at partying at the Metro's old location on the corner of 200 South and 600 West, Elliott told the management, "Hey, I'll sweep your floors, I'll mop, I'll do security, I'll do whatever I can—I'm just lookin' for a part-time job." By the week's end, he worked his first shift behind the VIP bar on a Saturday night. "They fed me to the fish," he says, explaining he had only a basic knowledge of bartending from working in restaurants. Within the first year, he became manager. Seven memorable years later, under new ownership, he's now the night manager—same job, he says, minus the 80-hour weeks.
His teetotaler status notwithstanding, Elliott excels at his work. The Royal Court of the Golden Spike Empire has voted him favorite bartender several years in a row. He's also enjoying a five-year run as favorite bartender in the Metro's own "Dance Evolution Evolvees" awards. He's known for his signature super-sweet drinks, like the Aphrodite, "a twist of sweet and tart with pomegranate Pama liqueur," or "five pounds of sugar and some magic."
He attributes his success to his mother raising him to reject prejudice. "It's ingrained in my psyche," he says, so he treats everyone the same, whether they're there for a drag show or a metal concert. And despite not being Metro's muscle, Elliott says, "I definitely think I have a big presence. Especially among the gay, lesbian and queer community. It's neat, how I kinda just landed into it, and it's turned into the supermonster that it is."
Most memorable customer? "They're all special in their own way," Elliott says, adding there have been many throughout the years who've become ingrained in his life. But one does stand out. "It's crazy how big of an impact a simple kind gesture or smile or hello can have on someone's day," he says. This particular customer recognized Elliott's kindness in a text: "I had the worst week of my life this week and you made it a bit better tonight," he wrote. "It's this kind of stuff that makes it all worthwhile."


David Willeitner, Club Try-Angles
It's approaching 8 p.m. at Try-Angles. The night is young, and 37-year-old David Willeitner—whom you might know by his drag name, Trynity Starr—is buzzing around the bar, laughing and teasing customers like they're old friends. "I never applied to work here," he says. One night, the joint was jumping and there wasn't a barback on duty, so Willeitner, then a visual arts and media student, offered to help. Thirteen years later, "I don't think they could get rid of me if they tried."
Like Elliott, Willeitner had restaurant experience but wasn't a trained bartender, so he picked up mixology on the job. Now he can make almost anything and what he doesn't know, he'll learn quickly. He never fakes it because, as assistant manager, "It's my job to be trusted when you come inside," he says. "If there's a problem, you need to talk to me."
Willeitner loves the social interaction that comes with the gig. "You have a lot of influence in people's lives," he says. A good day involves brightening someone else's be it by lending an ear or steering a nervous newcomer toward a group where he'll fit in. At the end of the night, if he's made people feel safe and comfortable, he feels empowered. That extends beyond Try-Angles' walls: Willeitner wants to follow owner Gene Gieber's example and give back to the community.
"My goal is to live as much in this atmosphere as I can," he says. He doesn't want to leave Try-Angles until, God forbid, something happens to it. If that happens? "I want to own a place that people feel safe and choose to help others.
Most unforgettable night on the job: While hosting a fundraiser for the Salt Lake Men's Choir as Trynity, Willeitner was bombarded with requests to enter the dunk tank in full makeup. The crowd egged him on with donations and raised more than $2,000. "So I got in there, hair and wig and everything. And there was a line of people on the patio waiting to throw balls at me."


Kirsten "K.T." Thomas, The Sun Trapp
Raised in a small, ultra-Mormon town, Kirsten "K.T." Thomas' backstory follows the usual arc, "especially after realizing I was gay and falling in love with a girl." She came out at 25 and says her immediate family was super cool, some staunch Mormon cousins notwithstanding. Now 33, the former Weber State marketing student is quick to note that her hometown has "evolved a lot" since then. While there wasn't much for a lesbian girl in Provo back in the day, now there are a couple of gay bars and even a Provo Pride festival. "It's just a little Sunday festival," she says. But it's a start.
Before landing at The Sun Trapp three years ago, K.T. worked at the Marriott for seven years and Hotel Monaco for two. "I love the sales-and-marketing side of things," she says. She studied the field at Weber State and plans to earn a degree in hospitality. Being service-minded, K.T. looks at her native Provo with acceptance and perceives that she sees more of that back home. "I love and respect the religion; I am who I am because of how I was raised," she says "There are people who can love their religion, and love me and love their community for what it is, and still live true to their values. It seems as though they're finally realizing that gay people don't really affect them: live and let live."
The tables have turned, in a way. It's not hard to accept Provo coming out of its prejudicial funk—just hard to conceive. "In that bubble, you get that kinda heavy energy. It's a different town, down there. But they're comin' around," she says. In the meantime, Thomas gets what she needs in SLC at the Trapp. "I love workin' here," she says. "There are no boundaries. Everyone's welcome."
Most memorable night on the job: One summer during Pride, someone let a Mylar balloon go—it got tangled in a transformer, causing a power outage in the bar. "Probably 100 people all just flipped their phones on, with their flashlights," Thomas recalls. They also provided music so the party could continue. It lasted only 10 minutes, but it felt like an eternity. "The second the music popped back on, the energy popped back up and everyone was having a good time."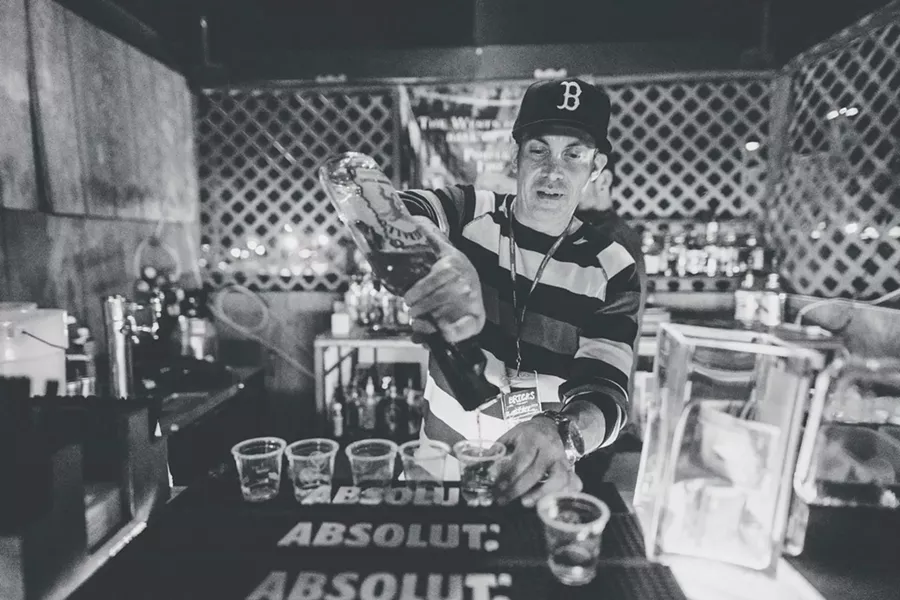 Brian Olpin, Kween
Inside Bricks, bartender Brian Olpin leads us through a dark labyrinth until we enter a door too short for most people. It's a dressing room/office, where drag performers and dancers prepare to take the stage during the venue's Friday gay night, Kween.
Raised in Heber City by adoptive Mormon parents, Olpin, 49, holds a degree in communication from the University of Utah and graduated first in his class in Salt Lake Community College's construction-management program. His first job was with a local homebuilder. "But when they found out I was gay, they told me I would not be paid as a superintendent, that I would never, ever have a promotion, and that I wouldn't be fired, but I'd be kept at a part-time level. And all other 28 employees got health insurance," he says.
So Olpin struck out on his own and started buying, renovating, flipping and renting properties. Today, he manages six rental properties. Bartending, which he's done in New York's SoHo neighborhood at a Chinese drag restaurant and at SLC's now-defunct Club Blue—and almost every other local gay bar—is about fun. This is clear by how he dances and engages with customers down at the bar. "I work in solitude during the week," he says. "This gets me out among people."
Given his previous work experiences, Pride is especially significant for Olpin. It was important to him back then, and it buoys him today. He gestures to the younger performers. "They don't have the trauma that my generation had," he says. "It's great."
Best Pride? "In the early days, Pride was very small," Olpin recalls. "People were scared to go. They were embarrassed to go. They had to have police protection." Around 2000, Olpin found himself on Blue's float in his "gay costume," feeling apprehensive. But he noticed the crowds getting thicker and thicker—with people on his side. "It was overwhelming," he says, tearing up. "Just a few years earlier, there wasn't anyone there to applaud. And now it's the second-biggest parade in Utah."


Kyle Lake, Club JAM
Remember the T-shirts they used to sell at truck stops in neighboring states that said, "Eat, drink and be merry—tomorrow you may be in Utah?" Well, sometimes it's better here. "I was raised gay in Wyoming," says Kyle Lake, 25. "It was really isolating." Without a community to foster him, he was forced to learn about queer culture from the internet and documentaries like Paris Is Burning.
That wasn't enough. Neither were the bars at home. "I didn't like to go to any of those because it's just always trouble," he says. At 18, Lake began moving back-and-forth between Salt Lake City and Rock Springs. At 21, he'd get off work at 9 p.m., then drive three hours just to hang out at Jam for an hour before closing.
A year ago, the club gave him a job. His first night was Jam's LDS Conference Weekend party. "I did two of those," he says. "I've worked three Elevation Gay Ski Weeks, and this will be my third Pride." As a reveller, however, this is his eighth Utah Pride.
In spite of our thriving gay community, the irony of making his home in conservative SLC isn't lost on Lake. "It's been really hard, being the way that I am," he says, gesturing to his tight, revealing clothing and saying it's been a problem when the DABC pays a visit. Like many, he's perplexed by the red tape involved with SLC bar ownership. "It almost feels like we're being oppressed, in a way." Then again, he could be in Rock Springs.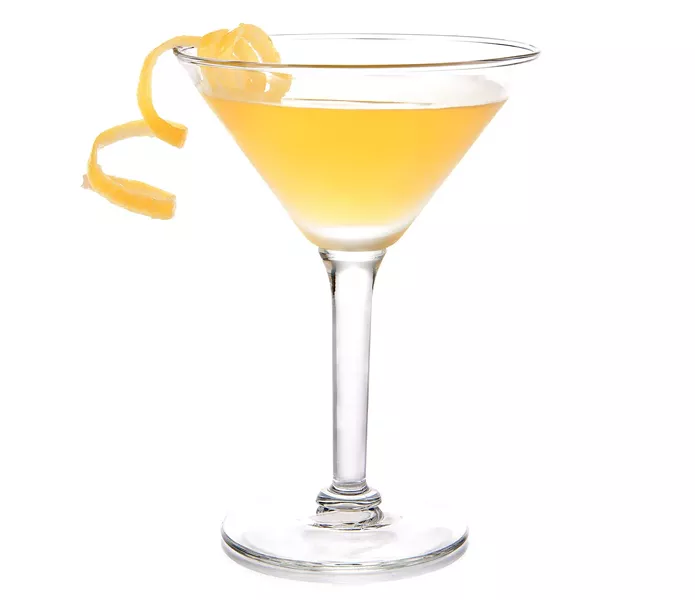 "I'm here every weekend," Lake says. "This is my place where I get to come and express myself. I'm really grateful for that."
Signature drink: Lake is the creator of Kay Byee's Sourpuss. "That's that drag queen, right over there," he says, pointing over my shoulder. "It's Absolut Citron, limoncello, sweet-and-sour and Sprite. It's basically a big lemon drop."